Grammy-winning singer Kurt Elling will be the featured artist in the 31st Jazz in June.
Elling, tagged as "the standout male jazz vocalist of our time" and known for his resonant baritone and four-octave range, has been nominated for 10 Grammys, winning two and is the most-celebrated artist in Downbeat magazine history.
Elling will be the third artist to perform in the monthlong series that's held on Tuesday evenings outside the Sheldon Art Gallery on the University of Nebraska-Lincoln campus.
The series will open with a pair of Nebraska artists.
On June 7, Andy William and The Nebraska All Stars will bring their Afro-Cuban jazz to the series. William, a native of Havana, has assembled a stellar cast of musicians, led by Havana vocalist Onelio Perez, who performs varying styles of Cuban music, including tributes to the Buena Vista Social Club.
June 14 will mark the return of Jazz in June favorites the Darryl White Quartet. White, a trumpeter and professor in UNL's Glenn Korff School of Music, and his group perform a mixture of traditional and contemporary jazz styles, with works ranging from Louis Armstrong to Miles Davis.
People are also reading…
Elling will perform on June 21.
The Jazz in June finale on June 28 will be Davina and the Vagabonds, a Minnesota group led by sassy singer and pianist Davina Lozier, who is joined by an acoustic bass, drums, trumpet and trombone to create a throwback outfit that plays boogie-woogie, ragtime, early rock and blues — largely within her own compositions.
All Jazz in June shows begin at 7 p.m. and are free. Donations are encouraged to offset cost of the series that is funded by UNL, corporate sponsors and grants.

Record number of concerts likely to come to Lincoln in the next five months

Newly inspired REO Speedwagon rolling back into Lincoln

'Totally different' Tony-winning "Oklahoma!" to make Nebraska debut at Lied
150 Notable Nebraskans
1. Willa Cather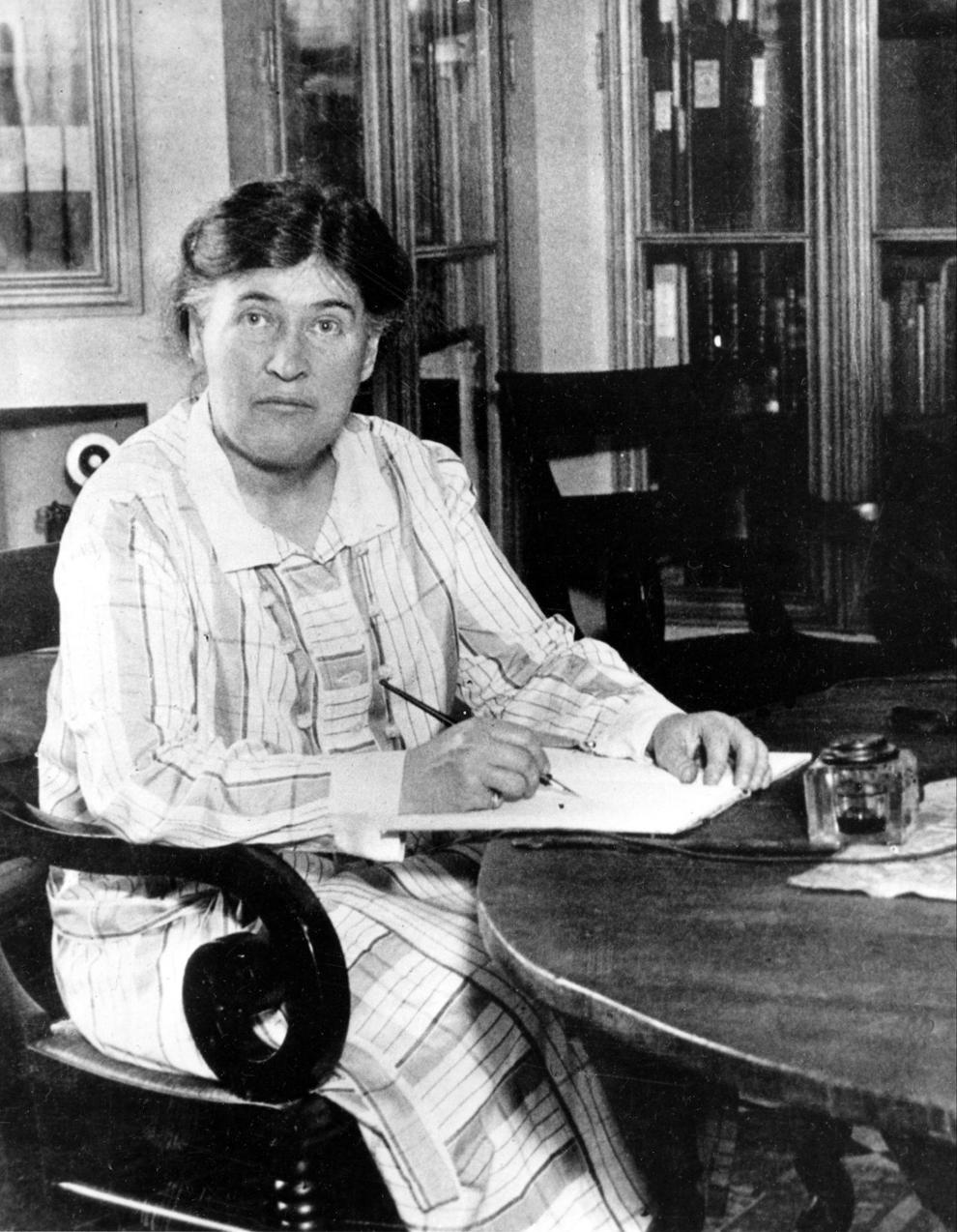 1. Willa Cather
1873-1947
Author
Known for her depictions of Nebraska pioneer life in novels such as "My Antonia" and "O Pioneers!," Willa Cather is a primary figure of American literary modernism and was the leading U.S. novelist of the 1920s and early '30s.
Wilella Cather, who shortened her name to Willa, was born in Virginia and moved to Nebraska with her family at age 9. The Cathers settled in Red Cloud, where Cather was drawn to the prairie and its settlers — later the subject matter of seven of her 12 novels.
In 1890, Cather moved to Lincoln to attend the University of Nebraska, intending to become a physician. But having an essay published in a Lincoln newspaper inspired her to become a writer, starting her career as theater critic and columnist for the Nebraska State Journal.
In 1896, Cather became editor of a woman's magazine in Pittsburgh, then taught high school from 1901 to 1906, before returning to magazine work. In 1911, she became a full-time fiction writer, publishing her first novel, "Alexander's Bridge," a year later, followed by "O Pioneers!" in 1913 and the autobiographical "My Antonia" in 1918.
AP file photo
2. Standing Bear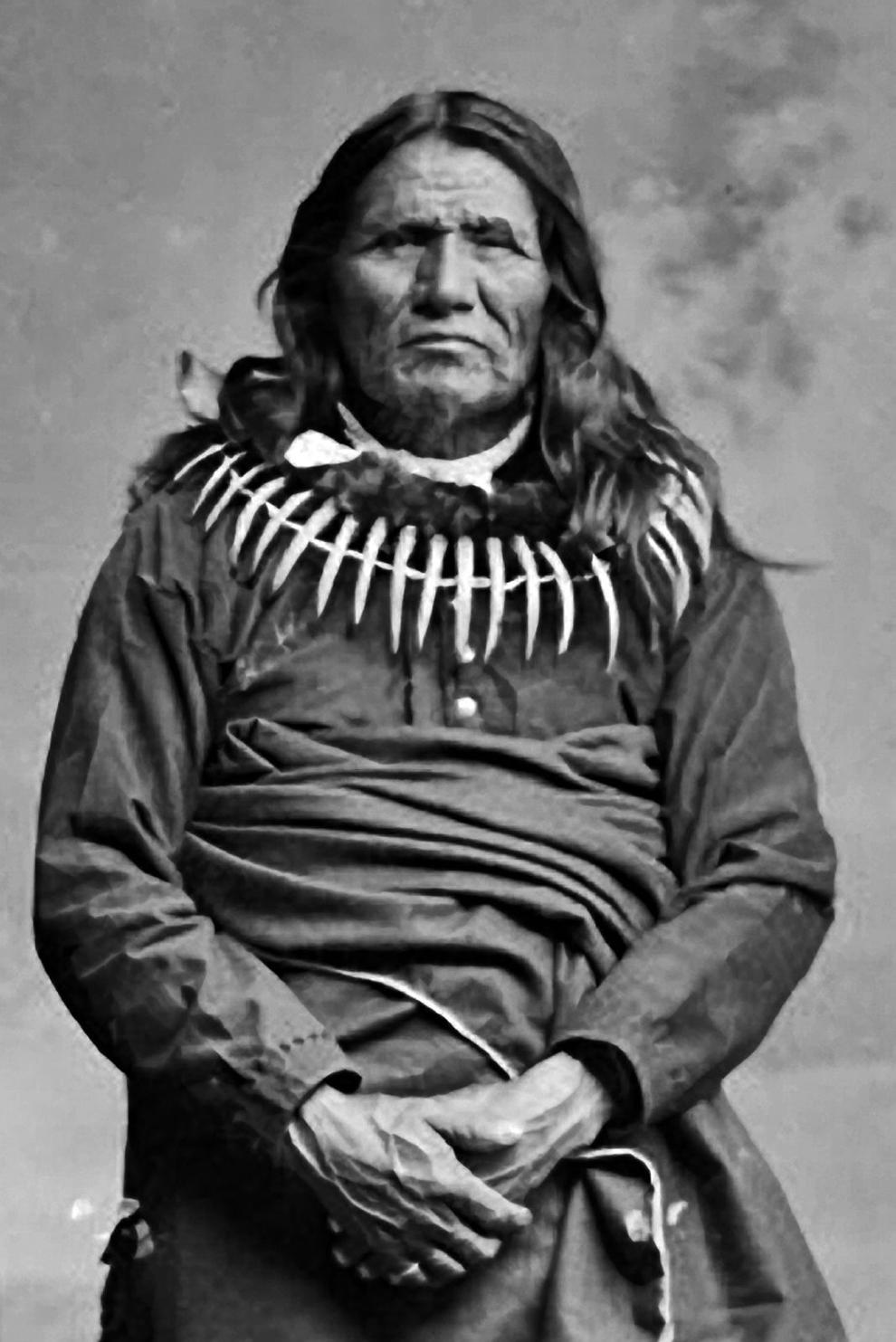 2. Standing Bear
c. 1829-1908
Native leader
A renowned Ponca chief, Standing Bear, in 1879, became the first Native to be legally recognized as a person.
In 1877, the federal government forced the Ponca from their northeast Nebraska land to Indian Territory in what is now Oklahoma. A year later, honoring the wish of his 16-year-old son to be buried along the Niobrara River, Standing Bear led a band of tribe members back to Nebraska.
Arrested for leaving the reservation, Standing Bear stood trial at Fort Omaha, his lawyers filing a writ of habeas corpus contesting the detention. The judge ruled in favor of Standing Bear and the U.S. Supreme Court upheld the ruling.
Journal Star file photo
3. Johnny Carson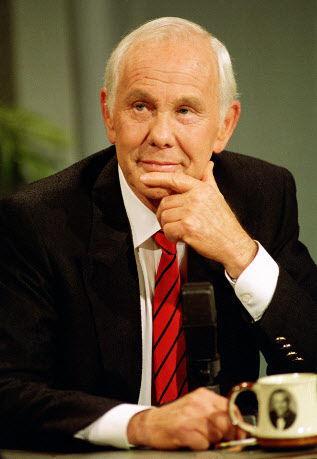 3. Johnny Carson
1925-2005
Talk show host
One of television's best-known personalities, Carson hosted "The Tonight Show" for 30 years (1962-92), winning four Emmy Awards, a Peabody Award (1985) and the Presidential Medal of Freedom (1992).
Born in Iowa, he moved at age 8 with his family to Norfolk, where he developed an interest in magic. After graduating from the University of Nebraska (1949), Carson worked in Omaha radio before moving to Los Angeles in 1951.
He took over "The Tonight Show" from Jack Paar on Oct. 1, 1962, opening the show with a signature monologue, following a "Here's Johnny" intro from sidekick Ed McMahon.
AP file photo
4. George Norris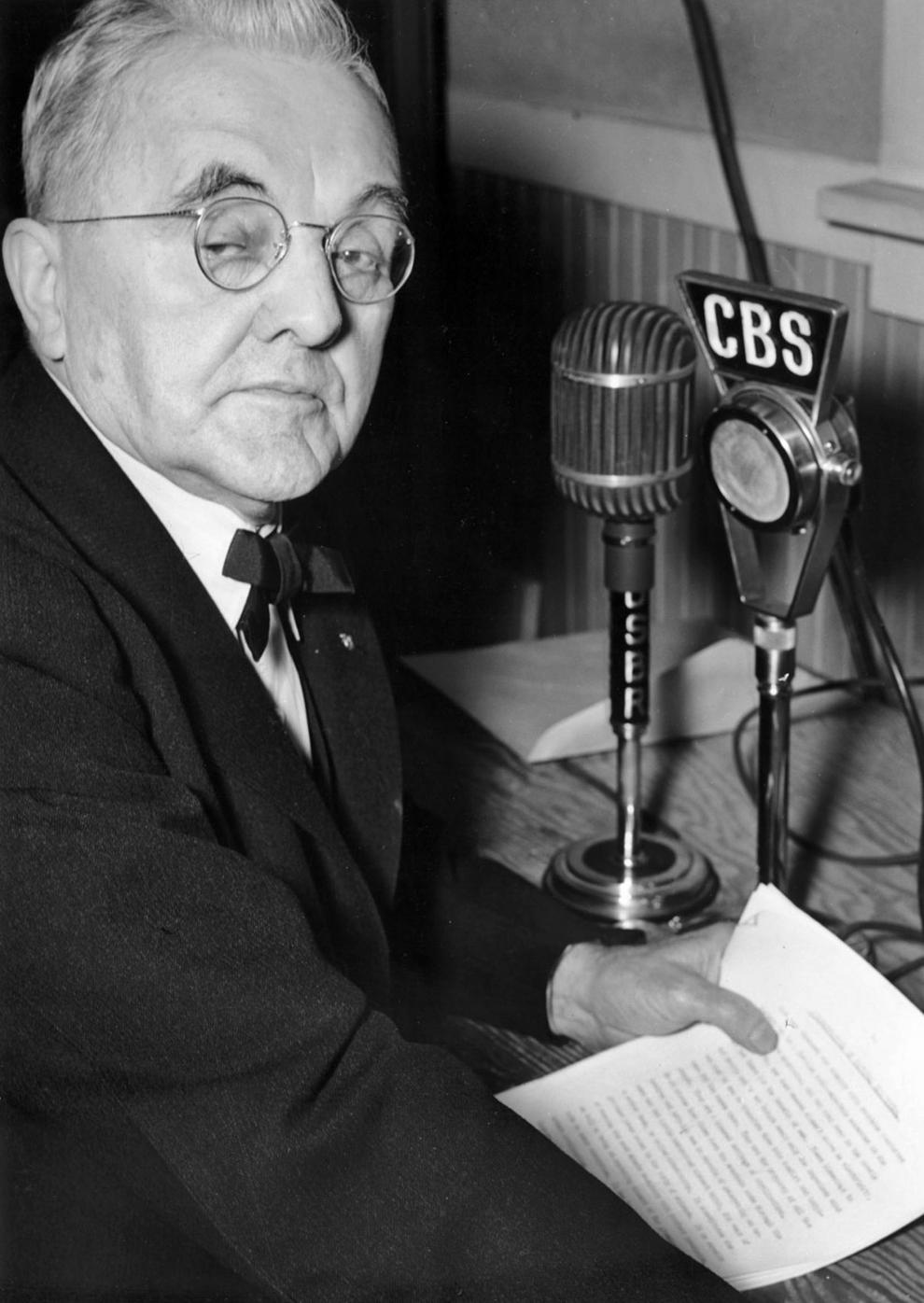 4. George W. Norris
1861-1944
Politician
Called "the very perfect, gentle knight of American progressive ideals" by President Franklin D. Roosevelt, Norris served five terms in the U.S. House of Representatives (1903-13) and five terms in the U.S. Senate (1913-43), all save the final term as a Republican.
An Ohio native, Norris moved to Beaver City in 1885 to practice law. He established an office in McCook in 1899, practicing law before beginning his political career.
Norris promoted the unicameral Legislature in Nebraska, approved by voters in 1934, and led the creation of the Tennessee Valley Authority, and the Rural Electrification Act, both championing public power.
Nebraska State Historical Society
5. William Jennings Bryan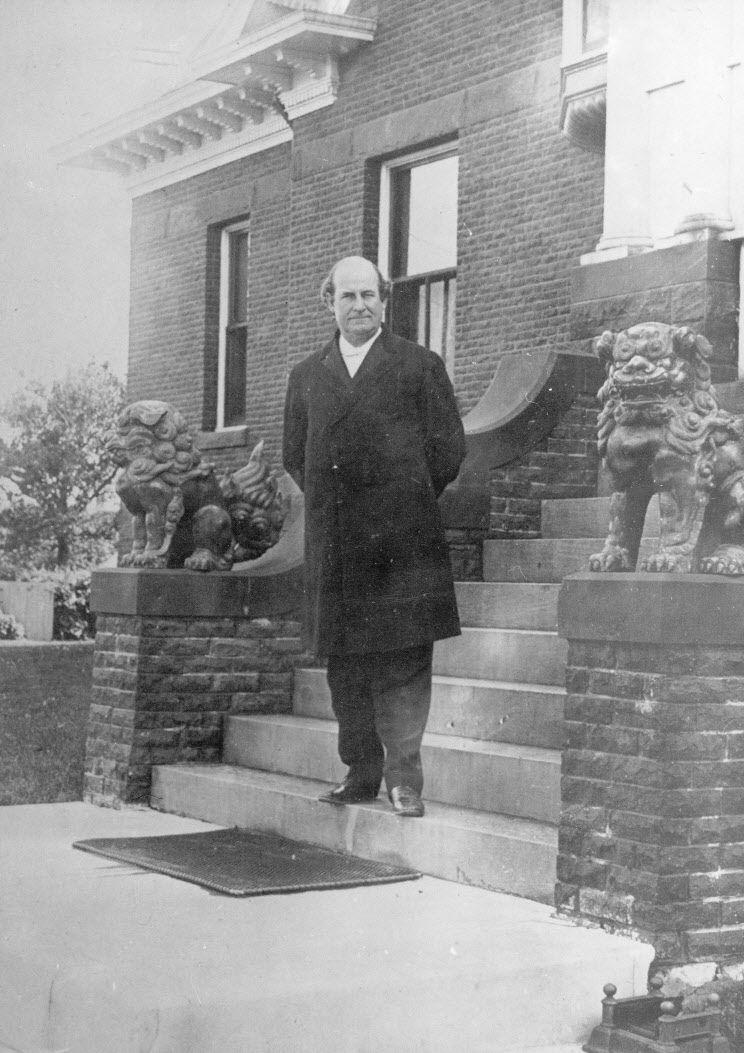 5. Wm. Jennings Bryan
1860-1925
Politician
A famed orator and leader of the populist wing of the Democratic Party, Bryan was the Democratic presidential nominee three times — in 1896, 1900 and 1908. He served two terms in Congress from Nebraska and was Secretary of State under Woodrow Wilson.
Born in Salem, Illinois, "The Great Commoner" settled in Lincoln in 1887 to practice law. Known for his oratory, Bryan was a champion of free silver and delivered his famous "Cross of Gold" speech in 1896.
Touring the country as a public speaker, Bryan worked for peace, Prohibition and women's suffrage and opposed the teaching of evolution, joining the prosecution in the famed Scopes Monkey Trial in 1925.
Journal Star file photo
6. John Neihardt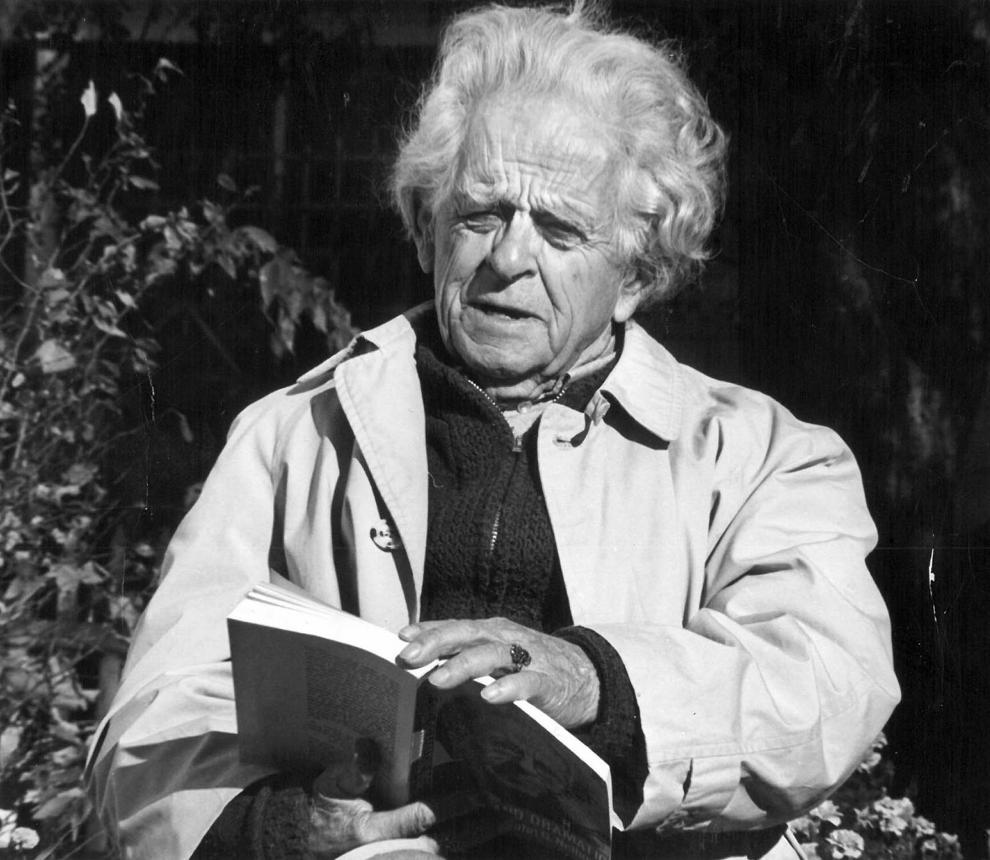 6. John Neihardt
1881-1973
Poet
The writer, poet and historian is best known for "Black Elk Speaks," the biography of the Oglala Lakota holy man Neihardt published in 1932.
Born in Illinois, Neihardt moved to Wayne in 1892 as an 11-year-old. Bancroft became his home in 1901. He became a published author at age 19, started his major work, "The Cycle of the West," at 31 and became Nebraska's Poet Laureate at 40.
At 45, he was literary editor for the St. Louis Post-Dispatch, and at 68 became poet-in-residence and lecturer in English at the University of Missouri. He returned to Nebraska in his 80s, continuing to write until his death at 92. 
Journal Star file photo
7. Warren Buffett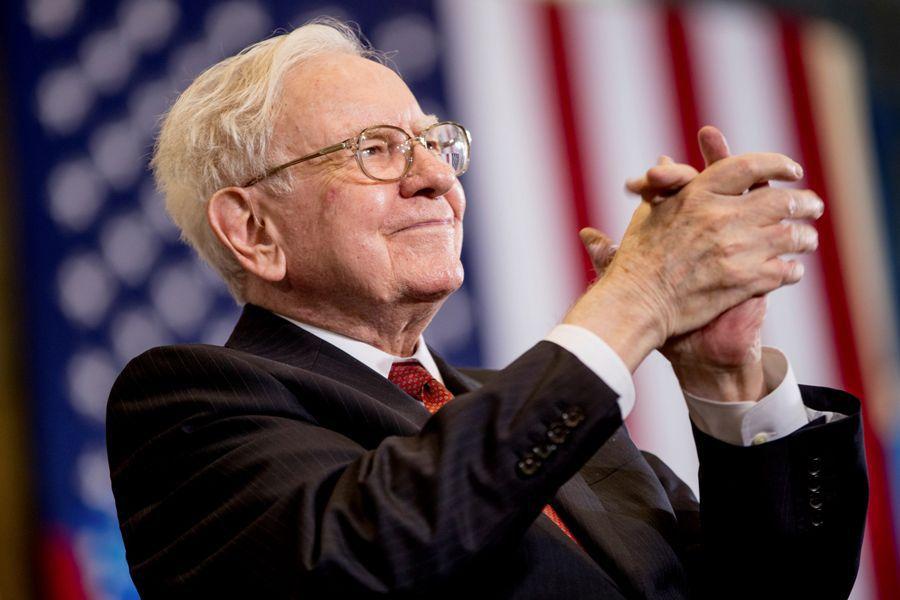 7. Warren Buffett
1930-
Businessman
One of the world's most successful investors and the second-wealthiest person in the U.S., with a net worth estimated at $76 billion, Omaha native Buffett started making money young, delivering newspapers and selling golf balls and chewing gum.
After attending the University of Nebraska and the Columbia Business School, Buffett worked as a stockbroker, beginning his investment company in 1956.
In 1962, Buffett invested in, then took over failing textile company Berkshire Hathaway, which the Oracle of Omaha turned into a highly successful conglomerate with holdings that include some of the world's biggest brands, using his value-investment method.
AP file photo
8. William "Buffalo Bill" Cody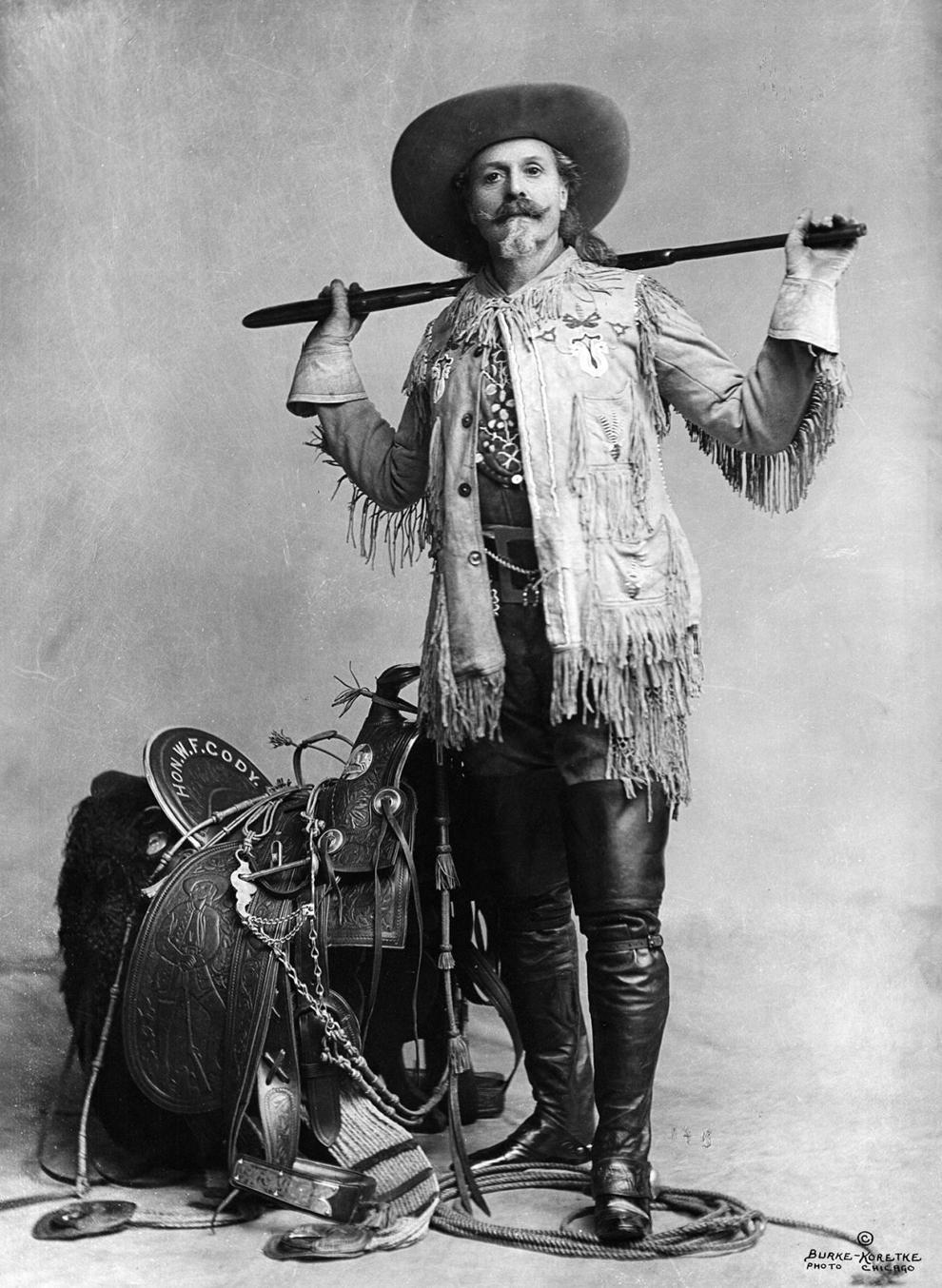 8. William F. Cody
1846-1917
Entertainer
U.S. Army scout and bison hunter William F. Cody was popularized in dime novels as "Buffalo Bill." In the early 1880s, he created in Nebraska "Buffalo Bill's Wild West," a circus-like Old West show that toured the U.S. and Europe.
The show's success resulted in Cody becoming one of the country's first mass entertainers and arguably the most famous American in the world at the time.
Born in Iowa, Cody served as a scout for the U.S. Army in the 1860s and '70s, earning his nickname when he was hired by a Kansas railway to supply buffalo meat. He purchased Scout's Rest Ranch in North Platte in 1886 and founded the town of Cody, Wyoming, in 1895.
Courtesy photo
9. Charles Dawes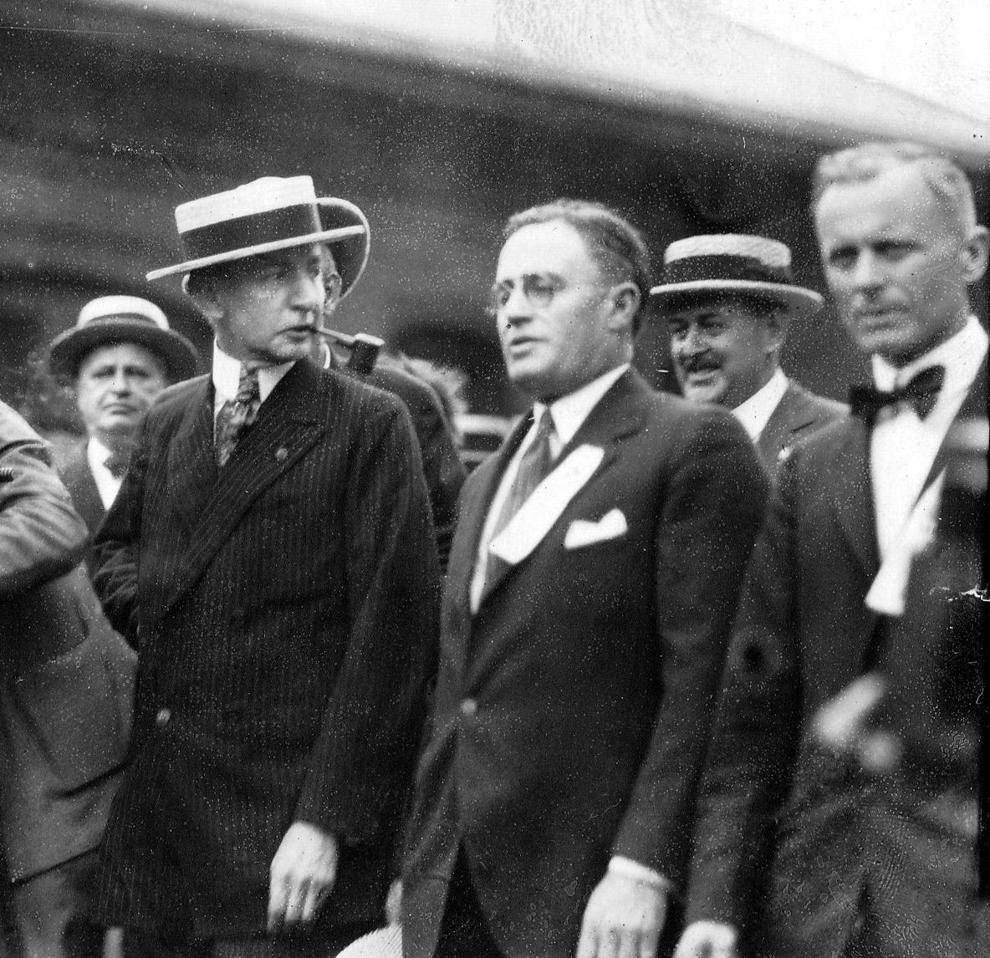 9. Charles Dawes
1865-1951
Vice president
Dawes (above with pipe) pursued two careers in his lifetime, one in business/finance, the other in public service, with the two coming together in 1925 when he won the Nobel Peace Prize while serving as Calvin Coolidge's vice president.
Dawes moved to Lincoln in 1887, where he practiced law until 1894. Purchases of gas companies in LaCrosse, Wisconsin, and near Chicago started investments that made him rich. The Republican activist took his first government position in 1898.
A self-taught musician, he composed what eventually became the pop standard "It's All in the Game." 
Journal Star file photo
10. Ted Sorensen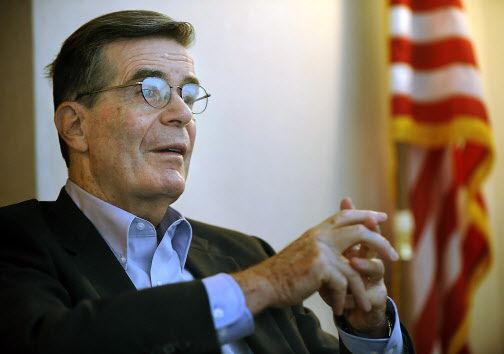 10.  Ted Sorensen
1928-2010
Presidential adviser
In 1953, the Lincoln native and University of Nebraska College of Law graduate became chief legislative aide for Sen. John F. Kennedy and, after the 1960 election, became President Kennedy's chief aide and speechwriter.
Responsible for crafting Kennedy's famous inaugural address, Sorensen served as a key adviser during the 1962 Cuban missile crisis and penned the letter to Soviet Premier Nikita Khrushchev that defused the crisis.
After his White House years, Sorensen joined a prominent New York City law firm and built an international law practice.
Journal Star file
11. J. Sterling Morton
11. J. Sterling Morton
1832-1902
Politician
Founder of Arbor Day, Morton moved to Nebraska City in 1854 and became editor of the local paper. He served as acting governor in 1858 and again in 1861 and was U.S. Secretary of Agriculture from 1893-1897.
Julie Koch
12. Tom Osborne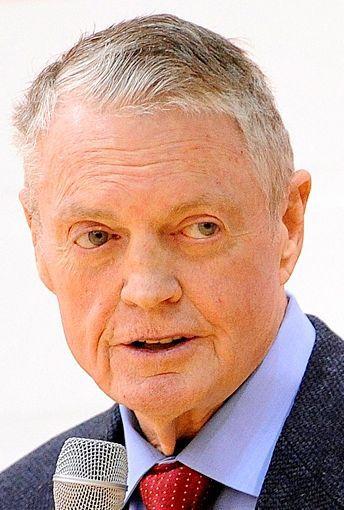 12. Tom Osborne
1937-
Football
The Hastings native played professional football before becoming a Nebraska assistant coach in 1964. Named head coach in 1972, Osborne led the Huskers for 25 years, winning three national championships. He served in Congress from 2001-2007 and as UNL athletic director from 2007-2013.
13. John J. Pershing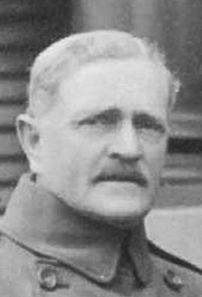 13. John J. Pershing
1860-1948
Military
In 1891, Army officer Pershing became professor of military science at the University of Nebraska where he earned his law degree in 1893. "Black Jack"Pershing served in the Spanish-American War and became the leading American commander in World War I.
14. Harold Edgerton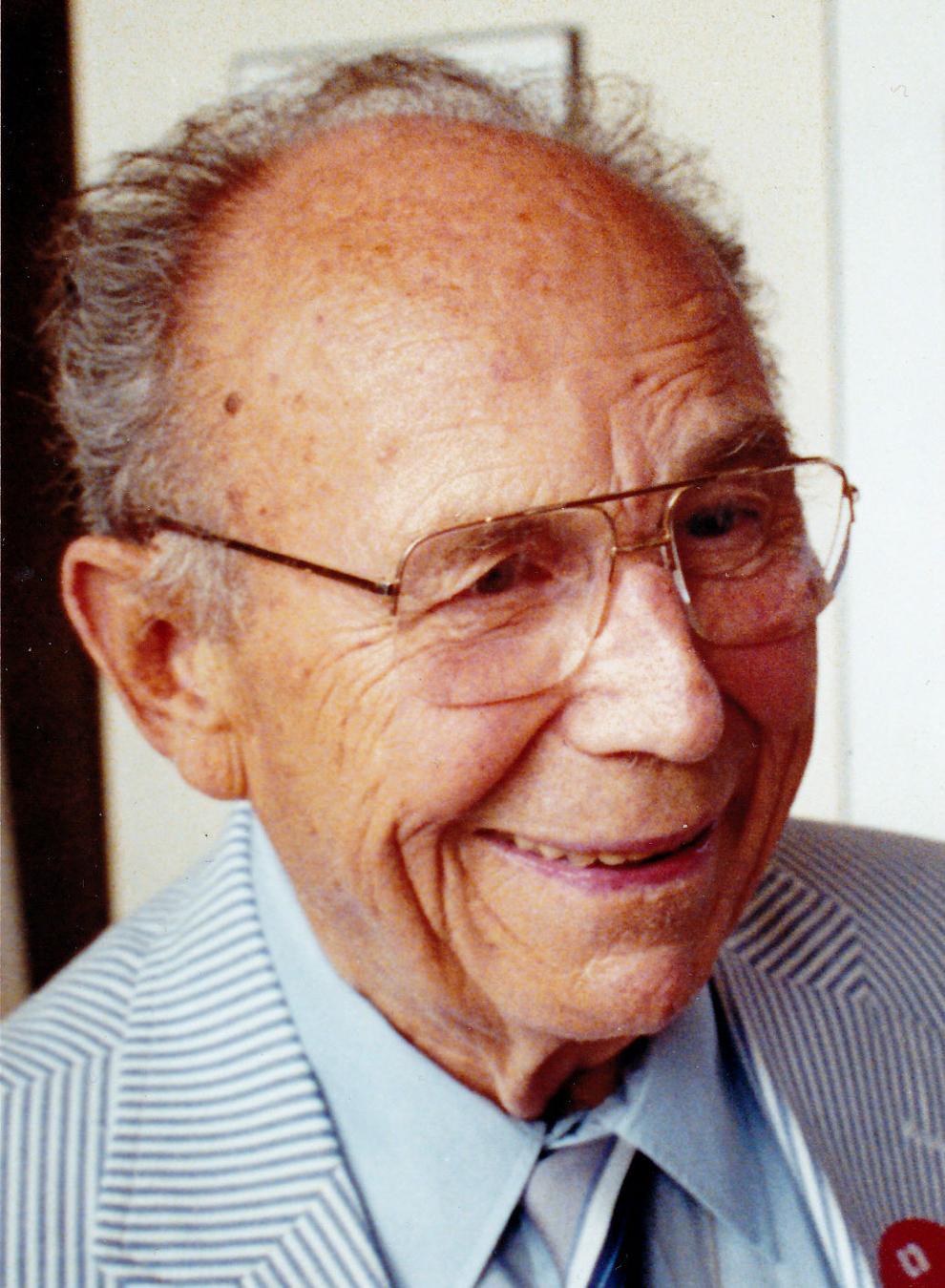 14. Harold Edgerton
1903-1990
Engineer
Fremont-born Edgerton grew up in Aurora and received his engineering degree from the University of Nebraska in 1925. In 1927, he began working with stroboscopes and in 1937 began collaborating with a photographer to make his motion capture images.
15. Loren Eiseley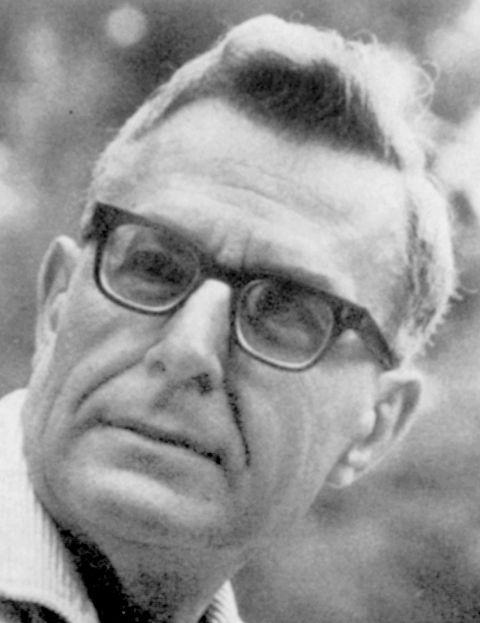 15. Loren Eiseley
1907-1977
Nature Writer
The Lincoln native began writing while attending the University of Nebraska. In 1947, he began teaching at the University of Pennsylvania. In the 1940s, he began writing his acclaimed nature essays and books combining natural science with literature.
16. Dick Cavett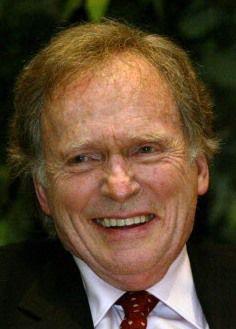 16. Dick Cavett
1936-
Television
Born in Gibbon, Cavett grew up in Lincoln before attending Yale University. Hired as a writer for "The Tonight Show" in 1960, Cavett also worked in stand-up comedy before landing "The Dick Cavett Show," which ran from 1968 to 2007.
17. Bob Kerrey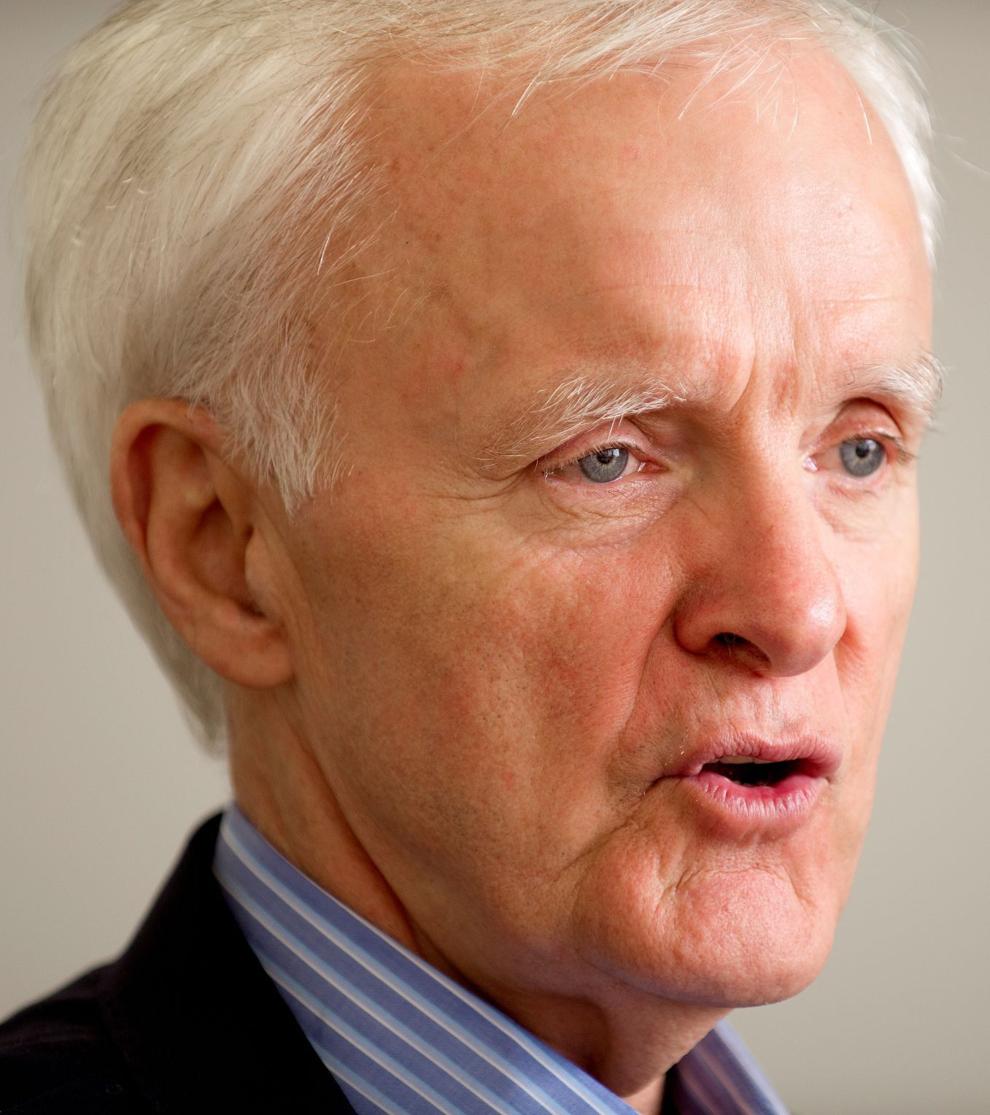 17. Bob Kerrey
1943-
Politician
Winning the Congressional Medal of Honor for his service in Vietnam, Lincoln's Kerrey was elected governor in 1982, became a U.S senator in 1989 and was a Democratic presidential candidate in 1992. He also served on the 9/11 Commission.
18. Henry Fonda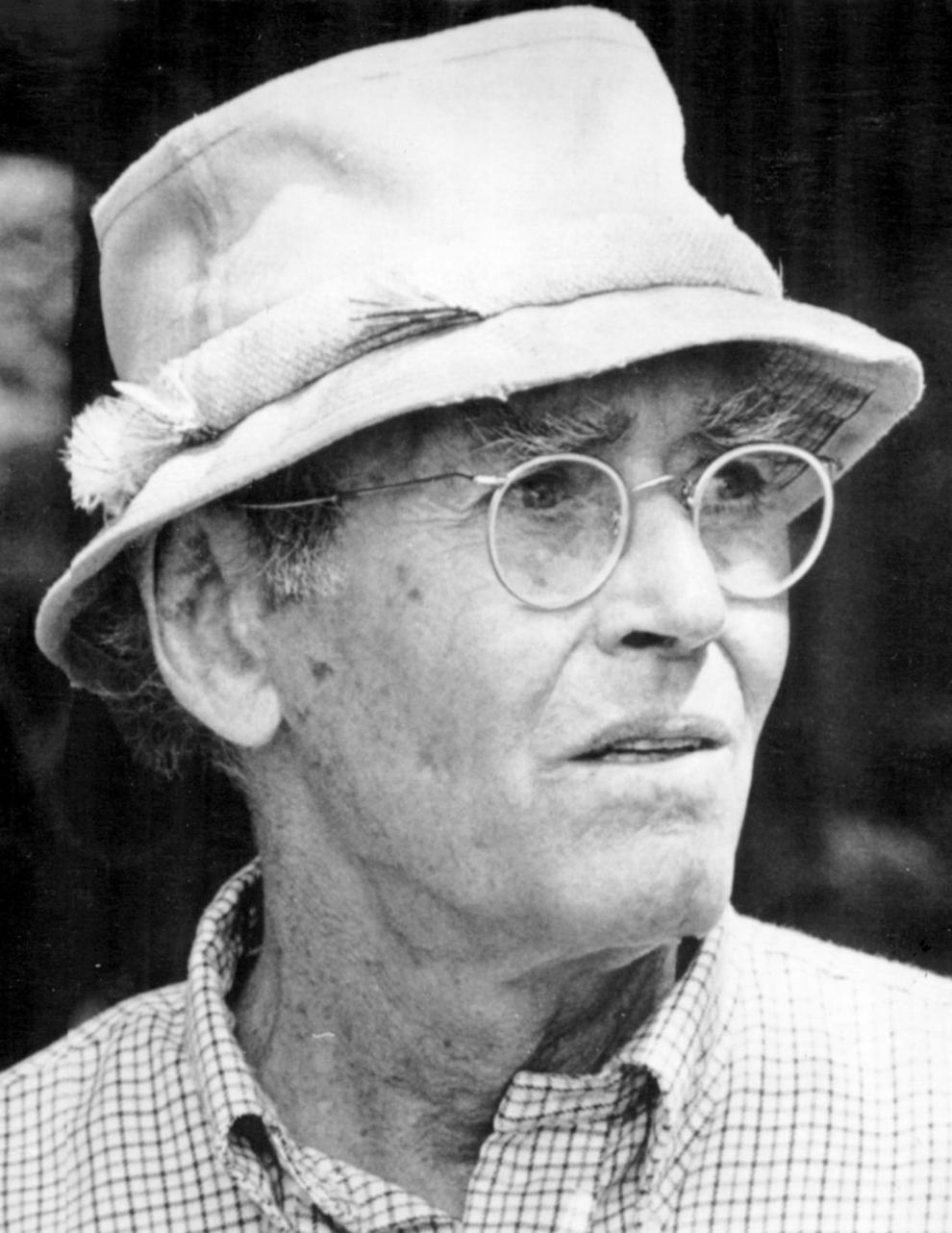 18. Henry Fonda
1905-1982
Actor
Born in Grand Island, Fonda began acting at the Omaha Community Playhouse at age 20, moving to California to pursue his career. He starred in more than 106 films and TV programs and won Tony, Grammy and Academy Awards.
19. Roscoe Pound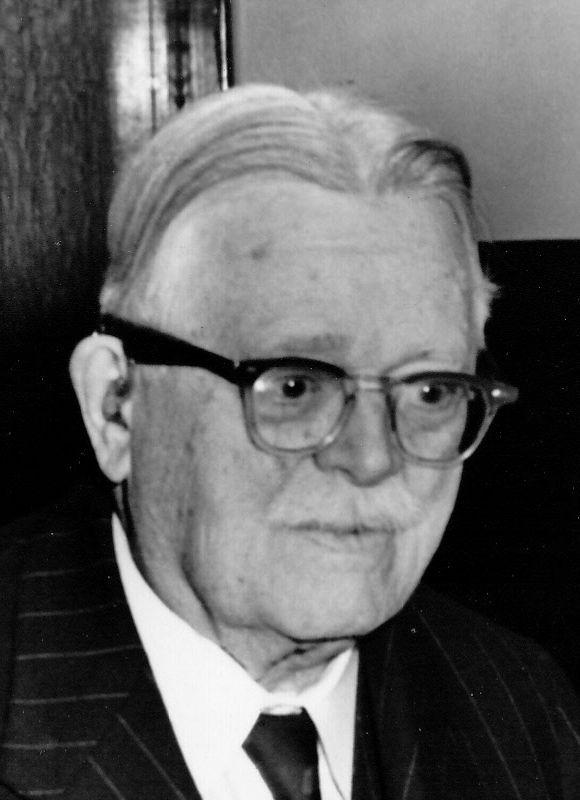 19. Roscoe Pound
1870-1964
Education
Lincoln's Pound became dean of the NU College of Law in 1903. In 1911, he began teaching at Harvard Law School, becoming dean in 1916, where he was recognized for social jurisprudence and his conflicts with legal realists.
20. Ernie Chambers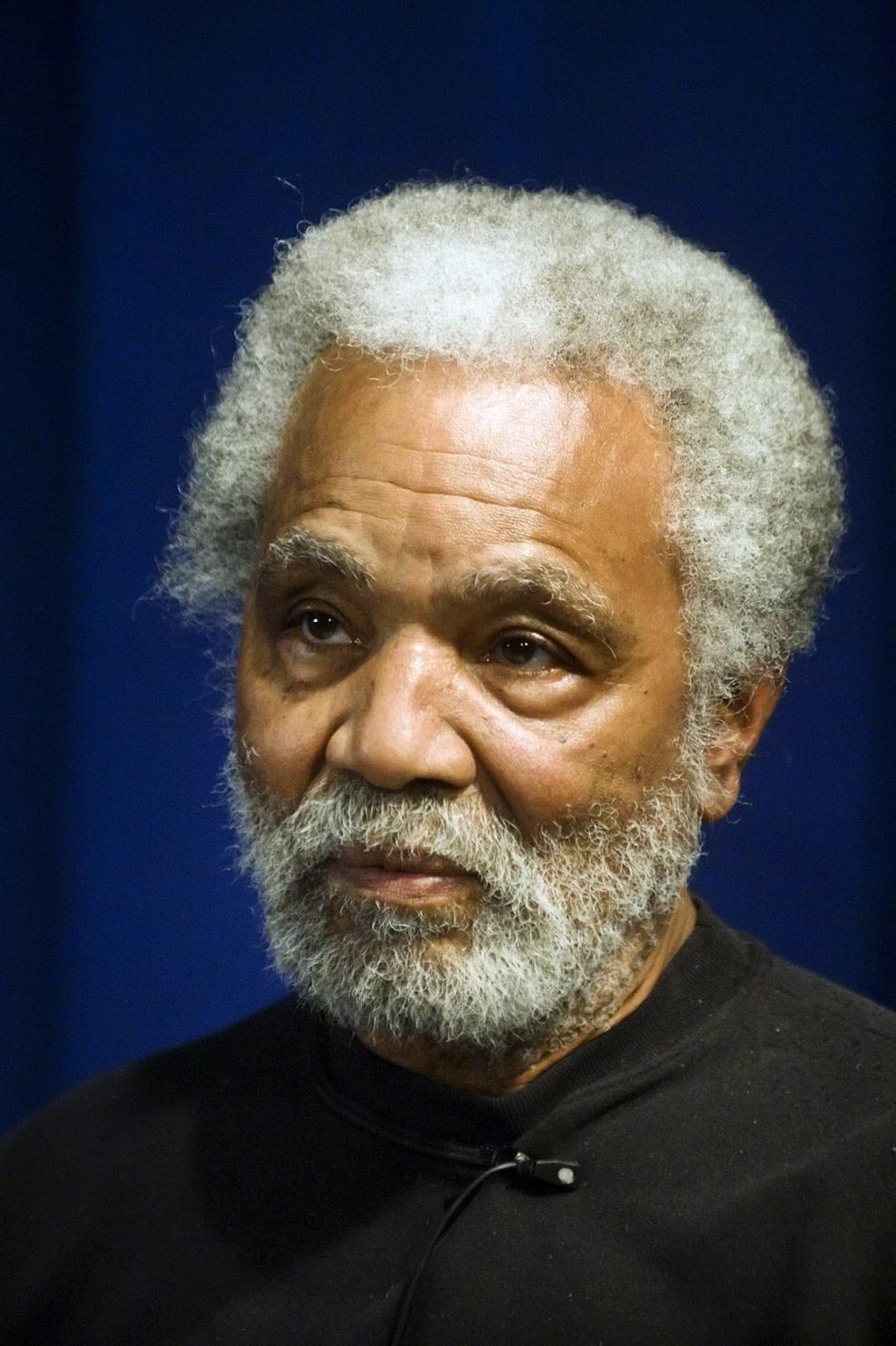 20. Ernie Chambers
1937-
Politics
In 1970, Omaha's Chambers was elected to the Nebraska Legislature and served continuously until 2004. Re-elected in 2013, he is Nebraska's longest-serving senator and known as a champion for minorities and the poor.
21. Bob Devaney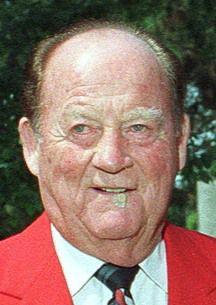 21. Bob Devaney
1915-1997
Football
The Michigan native became the Nebraska football coach in 1962, revitalized the program and led the Huskers to national championships in 1970 and 1971. He began serving as Nebraska's athletic director in 1967 and continued in that role through 1993.
22. Crazy Horse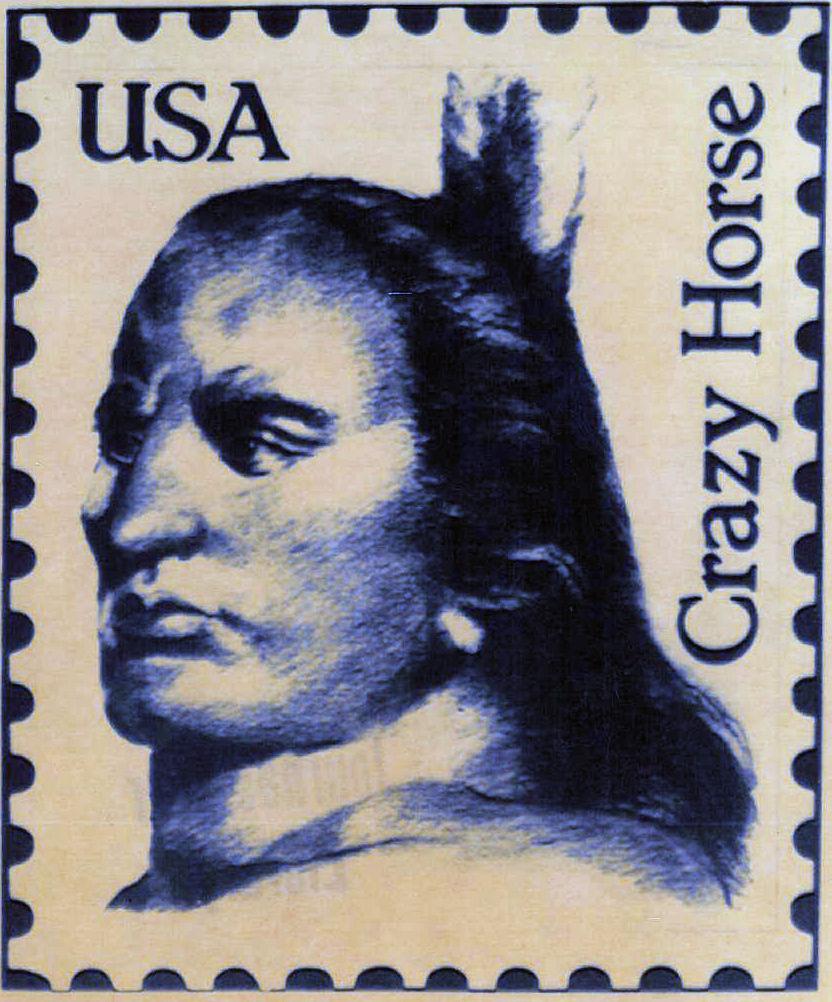 22. Crazy Horse
c. 1840-1877
Native leader
The Oglala Lakota warrior fought in battles with tribal enemies before famously leading the attack against Gen. George Custer at the Little Big Horn in 1876. He surrendered in 1877 and was taken to Fort Robinson, where he was stabbed and later died.
U.S. Post Office
23. Susan La Flesche Picotte
22. Susan La Flesche Picotte
1865-1915
Physician
Born on the Omaha Reservation, La Flesche Picotte became the first Native woman to become a physician, earning her medical degree in Philadelphia. She returned to the reservation in the 1890s to practice and became a prominent health-care reformer.
24. Bob Gibson

24. Bob Gibson
1935-
Baseball
The Hall of Famer from Omaha pitched 17 seasons for the St. Louis Cardinals beginning in 1959. He finished with 251 wins, 3,117 strikeouts and a 2.91 ERA. He won two World Series and two Cy Young Awards.
25. Peter Kiewit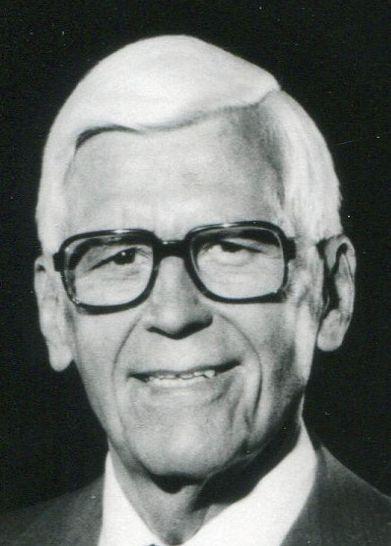 25. Peter Kiewit
1900-1979
Business
In 1931, the Omahan dissolved the construction company established by his father and his uncle and created Peter Kiewit Sons' Co., building the business into one of the nation's largest contractors over the next five decades.
26. Marlon Brando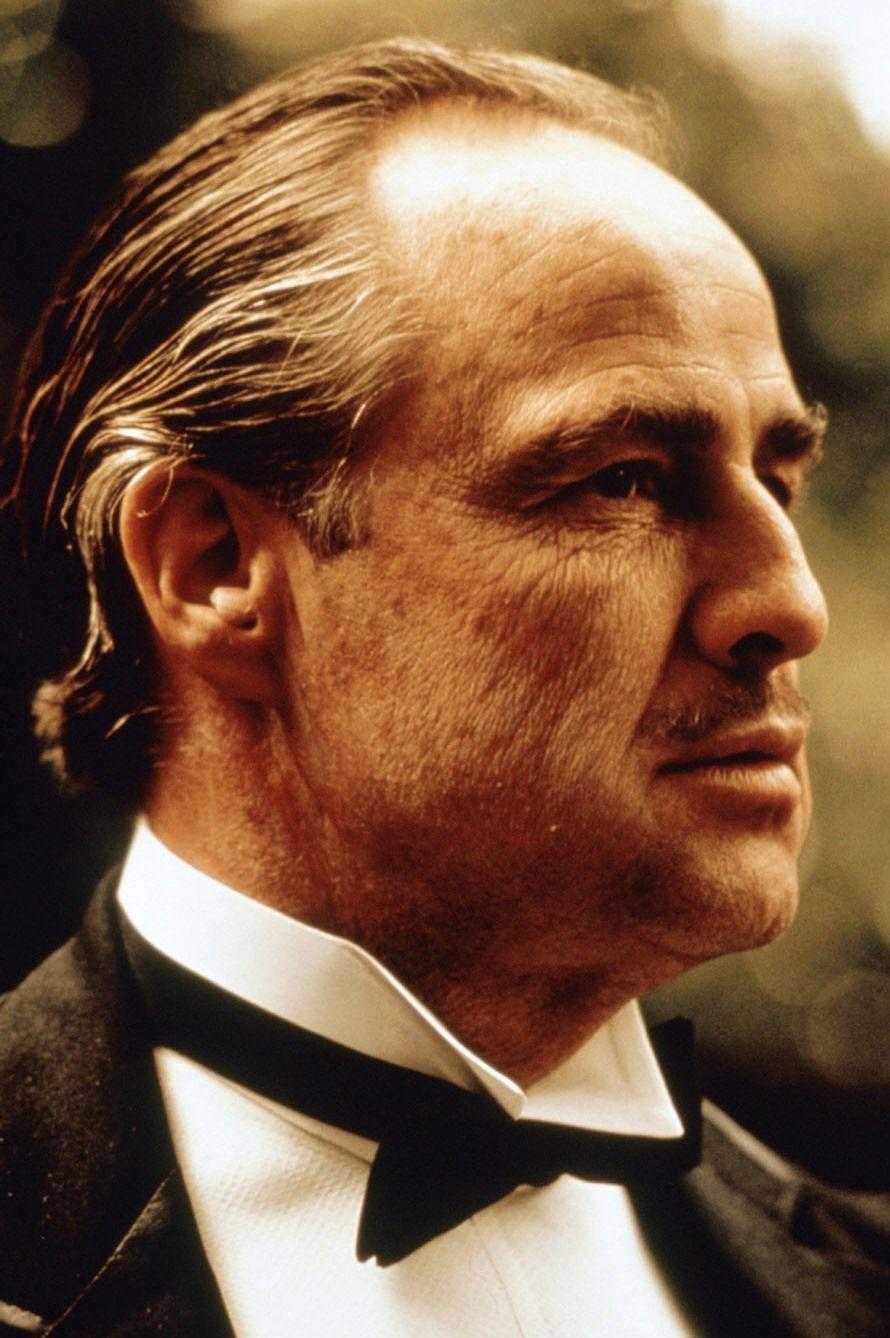 26. Marlon Brando
1924-2004
Actor
Born in Omaha, Brando is regarded as one of the greatest actors of the 20th century. He began studying acting in the 1940s and starred in his first movie in 1950. He appeared in 39 films, winning two Academy Awards.
27. Charles Bessey
27. Charles Bessey
1845-1915
Botanist
An Ohio native, Bessey became a nationally known University of Nebraska professor of botany and horticulture from 1884 to 1915. He twice served as the university's acting chancellor and was president of the American Association for the Advancement of Science.
28. Louise Pound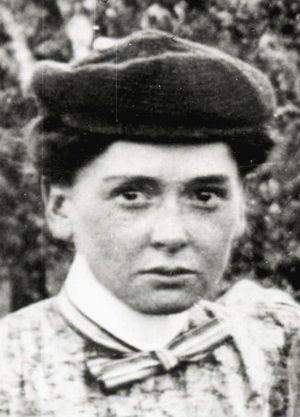 28. Louise Pound
1872-1958
Folklorist
An accomplished athlete in her teens and early 20s, the Lincoln native taught at the University of Nebraska for 50 years, becoming an authority on folklore, dialects and popular language. In 1955, she was the first woman elected Modern Language Association president.
29. George Beadle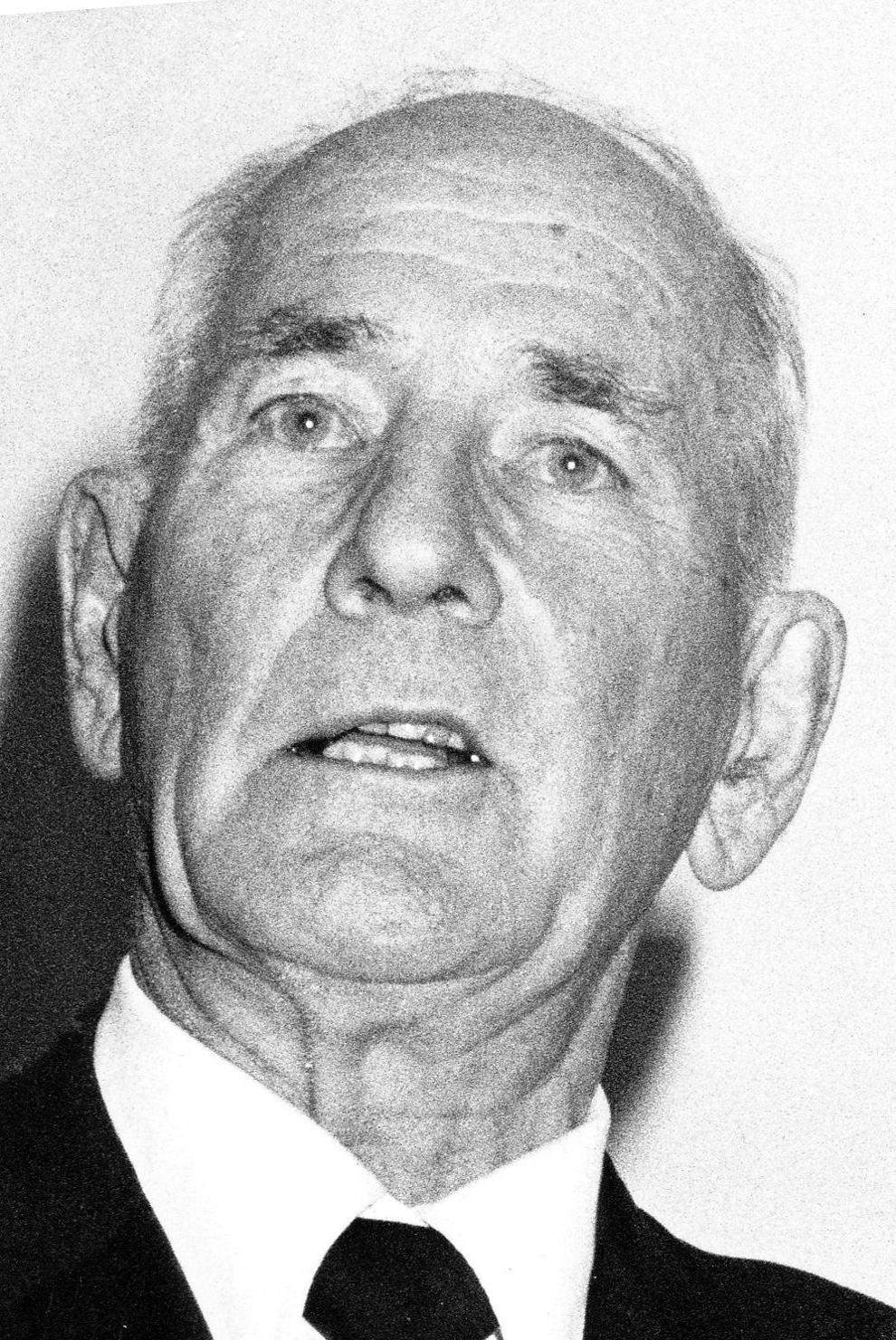 29. George Beadle
1903-1989
Geneticist
Wahoo-born and University of Nebraska-educated, Beadle began his career teaching and researching plant genetics in 1931. He and Edward Lawrie Tatum were awarded the Nobel Prize for Physiology or Medicine in 1958 for their work together on the fungus Neurospora.
30. Hartley Burr Alexander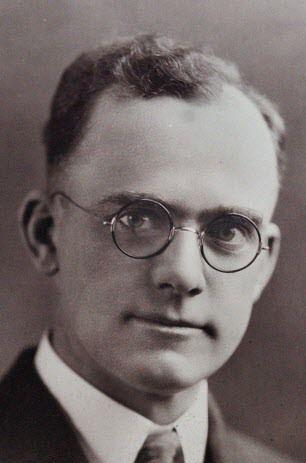 30. Hartley Burr Alexander
1873-1939
Philosopher
The Lincoln native led the University of Nebraska philosophy department from 1908 to 1927. A prolific writer, Alexander was the first non-Native to study Native art, mythology and philosophy, and teamed with Bertram Goodhue on the design of the State Capitol.
31. Solomon Butcher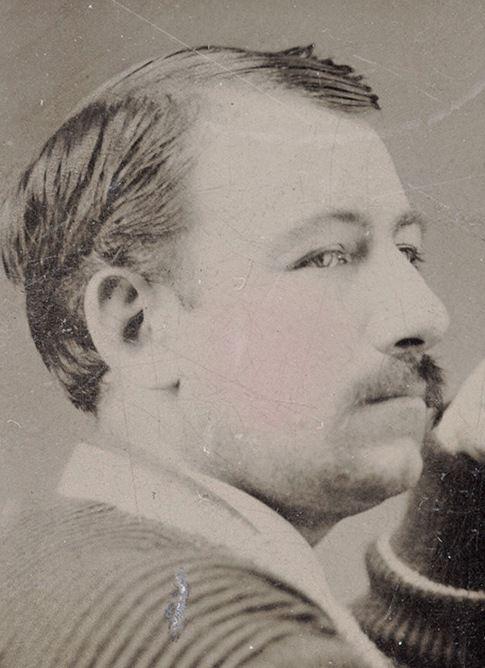 31. Solomon Butcher
1856-1927
Photographer
In 1886, Butcher decided to produce a photographic history of Custer County, which led to nearly three decades of documenting pioneer life throughout the Sandhills, taking more than 3,000 photographs and producing two books.
32. Bess Streeter Aldrich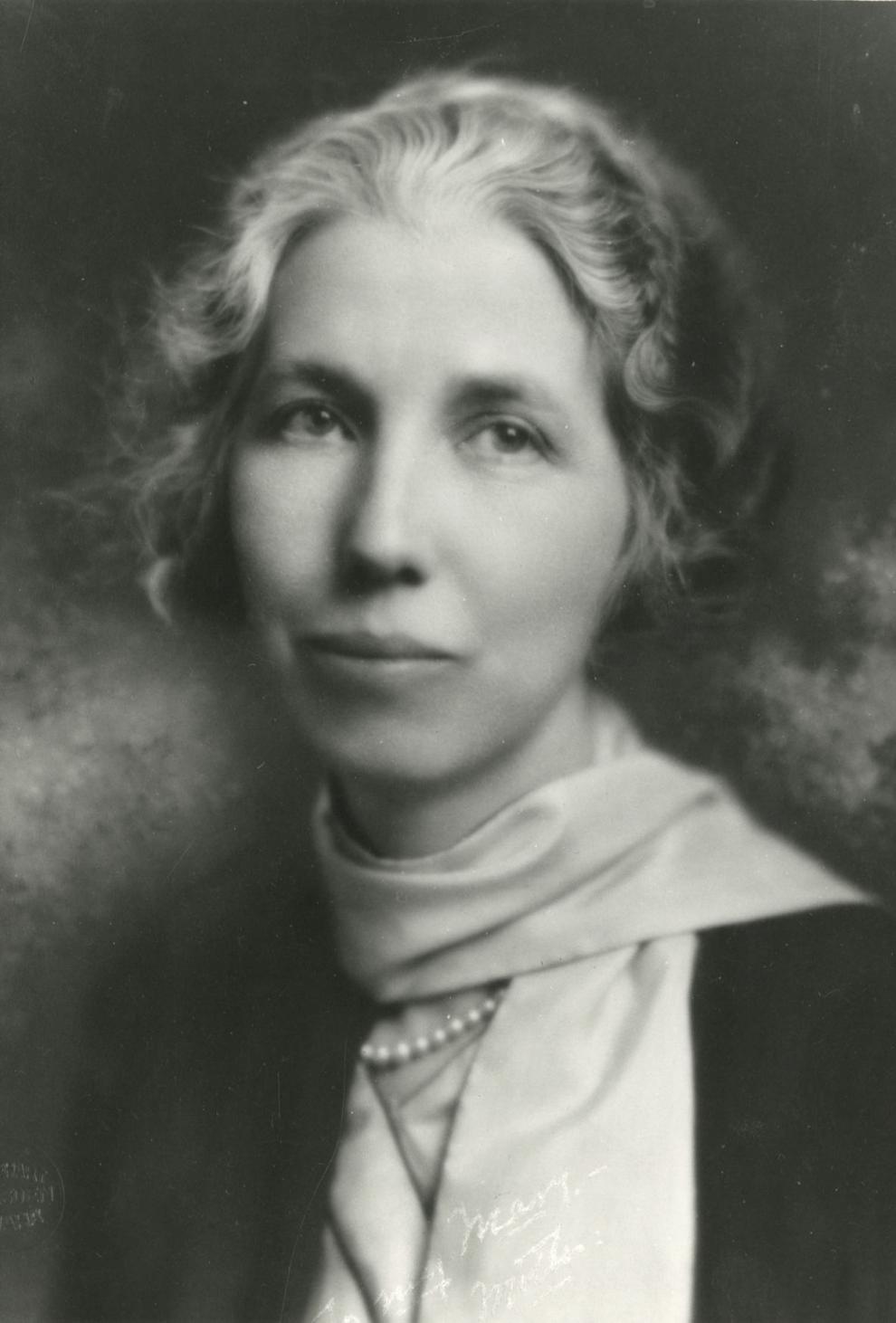 32. Bess Streeter Aldrich
1881-1954
Author
In 1909, Aldrich moved to Elmwood, where she became one of the most-prolific, highly-paid writers of her time. She penned more than 200 short stories and 13 novels, including "Miss Bishop," which was made into a film.
33. Joyce Hall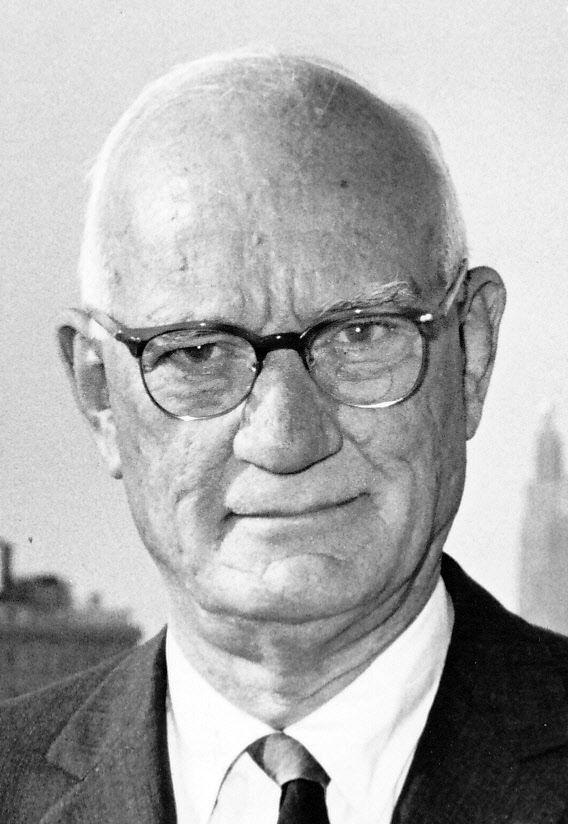 33. Joyce Hall
1891-1982
Business
Born in David City, Hall and his brothers began selling postcards in 1905 and founded the Norfolk Post Card Company in 1908. In 1910, he moved to Kansas City, Missouri, where his company became Hallmark, the country's largest greeting-card manufacturer.
34. Ted Kooser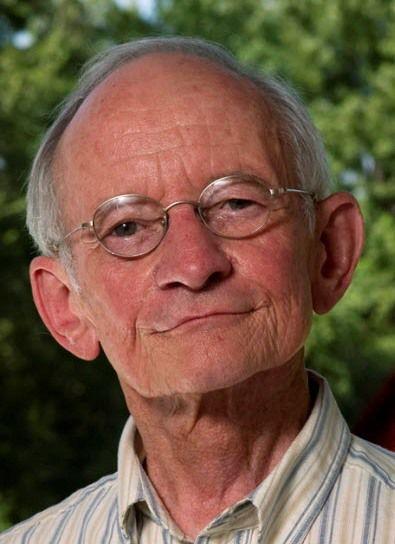 34. Ted Kooser
1939-
Poet
Iowa-born Kooser received his master's degree from the University of Nebraska in 1968 and worked as an insurance executive while writing poetry. He served as U.S. Poet Laureate from 2004-2006 and remains a public advocate for poetry.
35. Mari Sandoz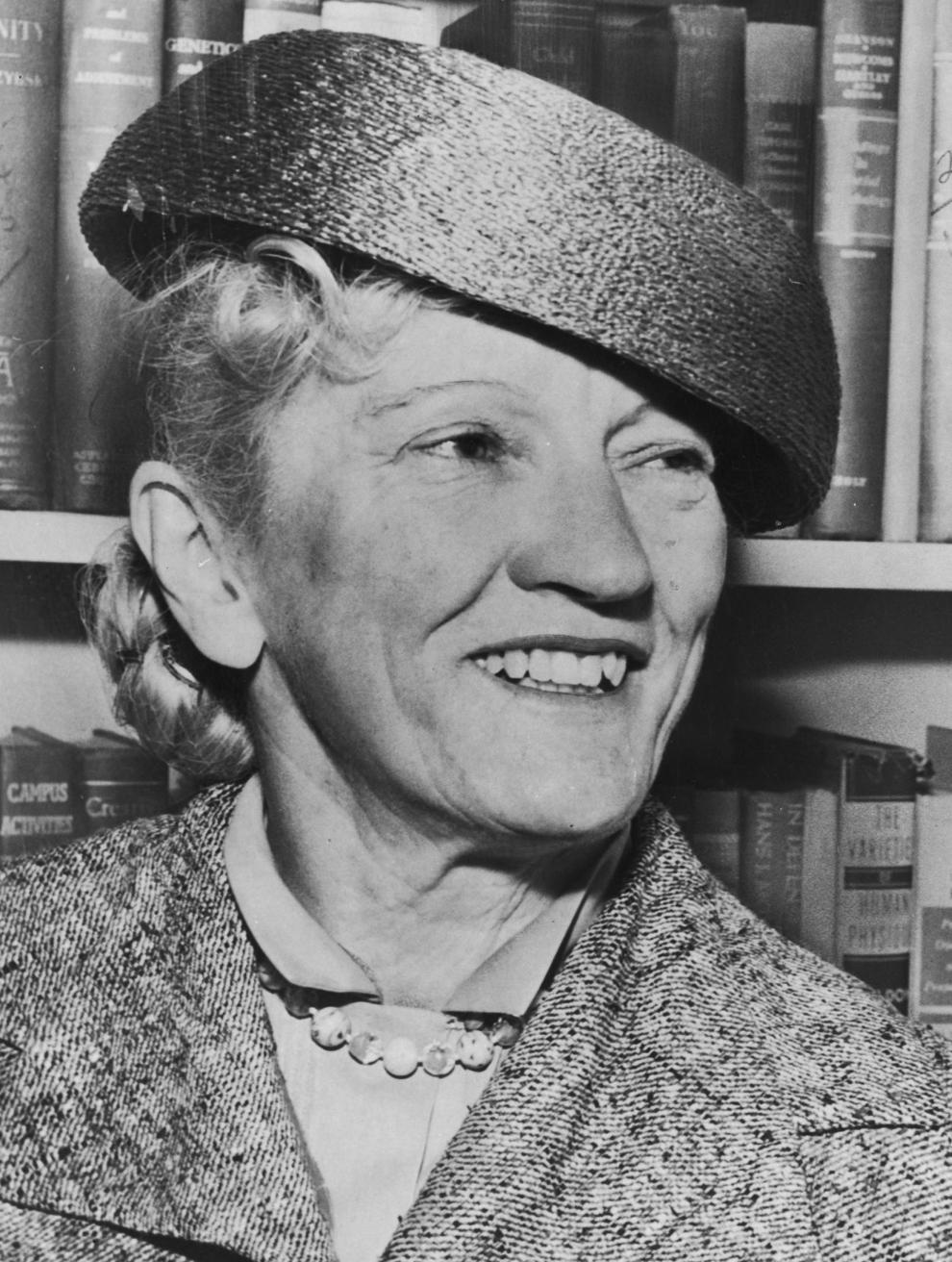 35. Mari Sandoz
1896-1966
Author
Born near Hay Springs and educated at the University of Nebraska, Sandoz began writing about life in the Sandhills with 1935's "Old Jules." She wrote 10 nonfiction books about pioneer life and Plains Indians and seven novels, including "Capital City," about Lincoln.
36. Robert Henri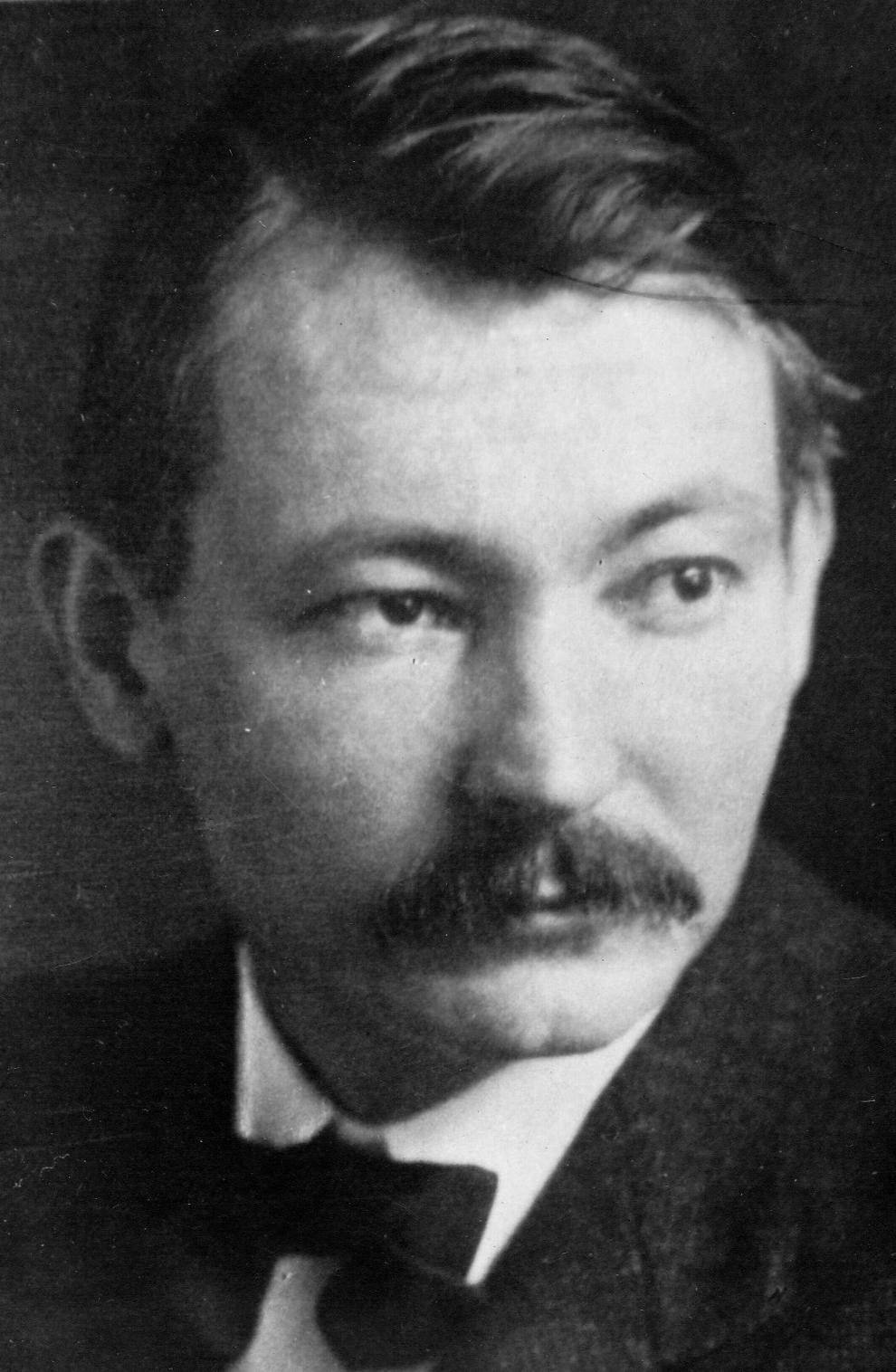 36. Robert Henri
1865-1929
Artist
Born Robert Henry Cozad, Henri grew up in Cozad, founded by his father. He studied art in Philadelphia in the late 1800s and became the leader of a group of realistic painters of urban America known as the Ashcan School.
37. Grover Cleveland Alexander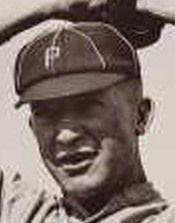 37. Grover Cleveland Alexander
1887-1950
Baseball
Born in Elba, "Old Pete" began playing semi-pro baseball as a teenager, signed a pro contract in 1907 and joined the Philadelphia Phillies in 1911. A dominant pitcher, the Hall of Famer's 373 wins are tied for third all-time. 
38. J.J. Exon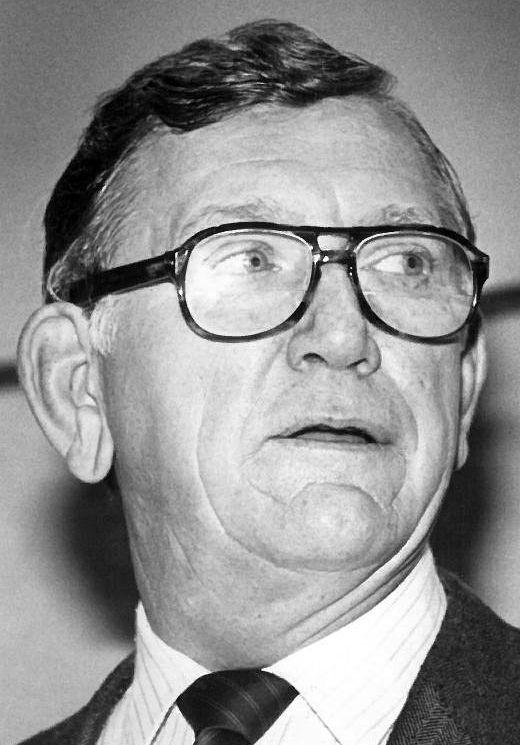 38.  J.J. Exon
1921-2005
Politician
After serving in World War II, Exon founded an office equipment company in Lincoln and helped build the Nebraska Democratic Party. Exon, who never lost an election, served as governor (1971-1979) and U.S. Senator (1979-1997).
39. Alexander Payne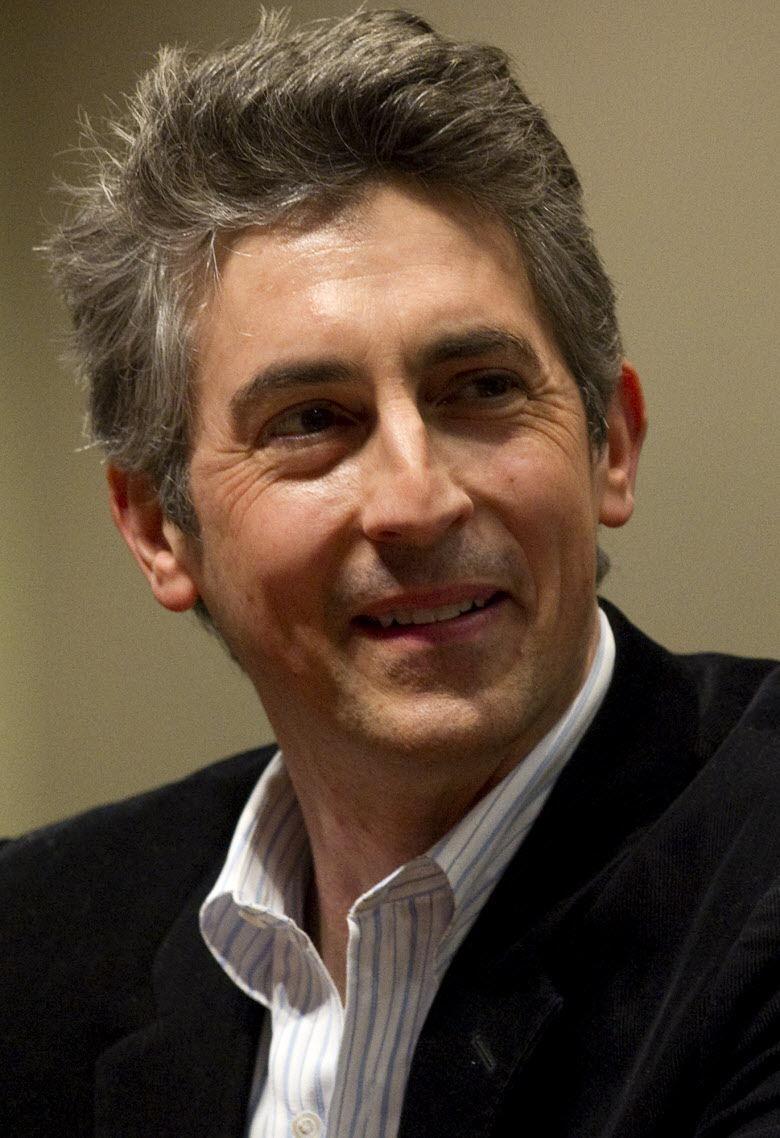 39. Alexander Payne
1961-
Filmmaker
The two-time Academy Award winner from Omaha has made six critically acclaimed films, beginning with 1996's "Citizen Ruth." Three of those films were set in his home state: "Election" (1999), "About Schmidt" (2002) and "Nebraska" (2013).
40. Daniel Freeman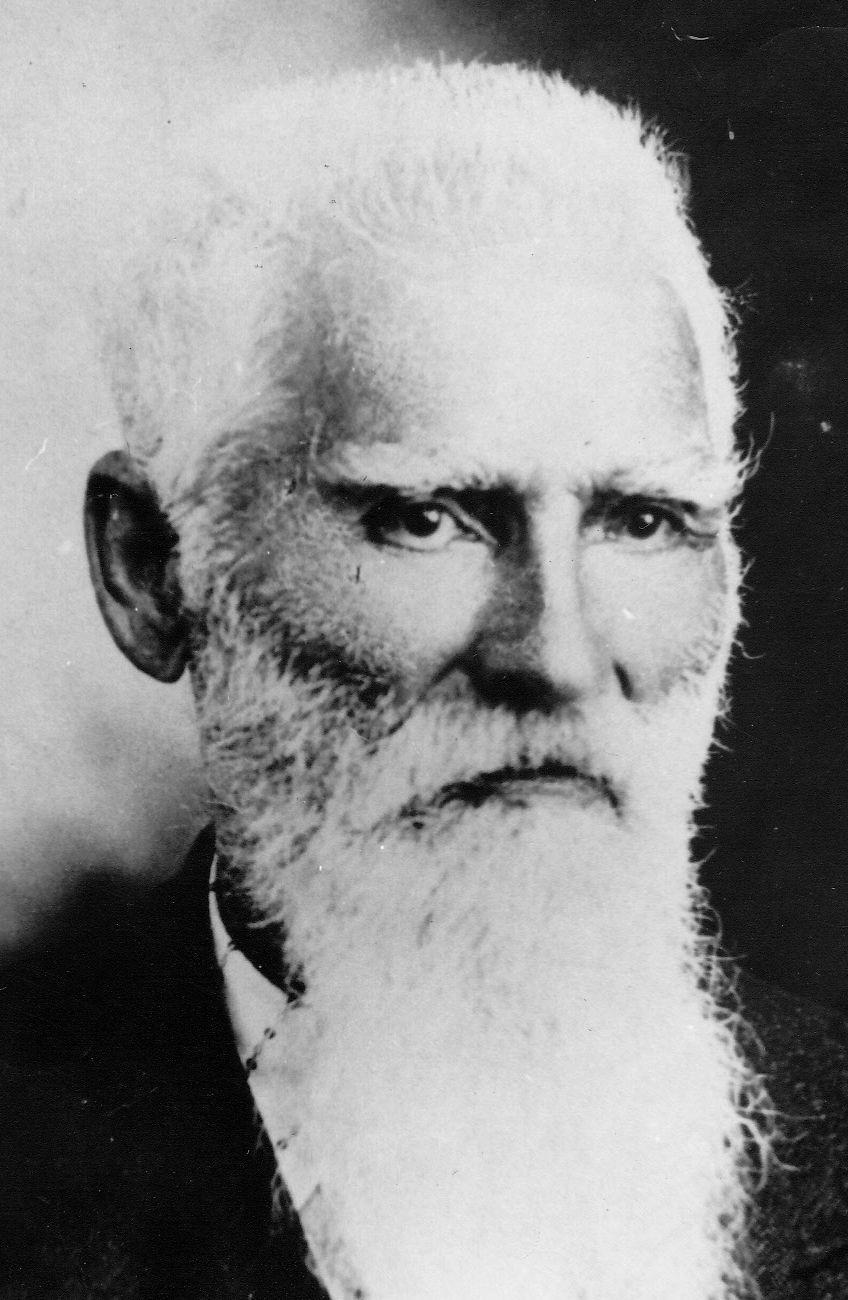 40. Daniel Freeman
1826-1908
Homesteader
On Jan. 1, 1863, Freeman became the first person to stake a claim under the Homestead Act, settling near Beatrice. In 1902, he was a plaintiff in a lawsuit that became a landmark legal decision on the separation of church and state in schools.
41. Fred Astaire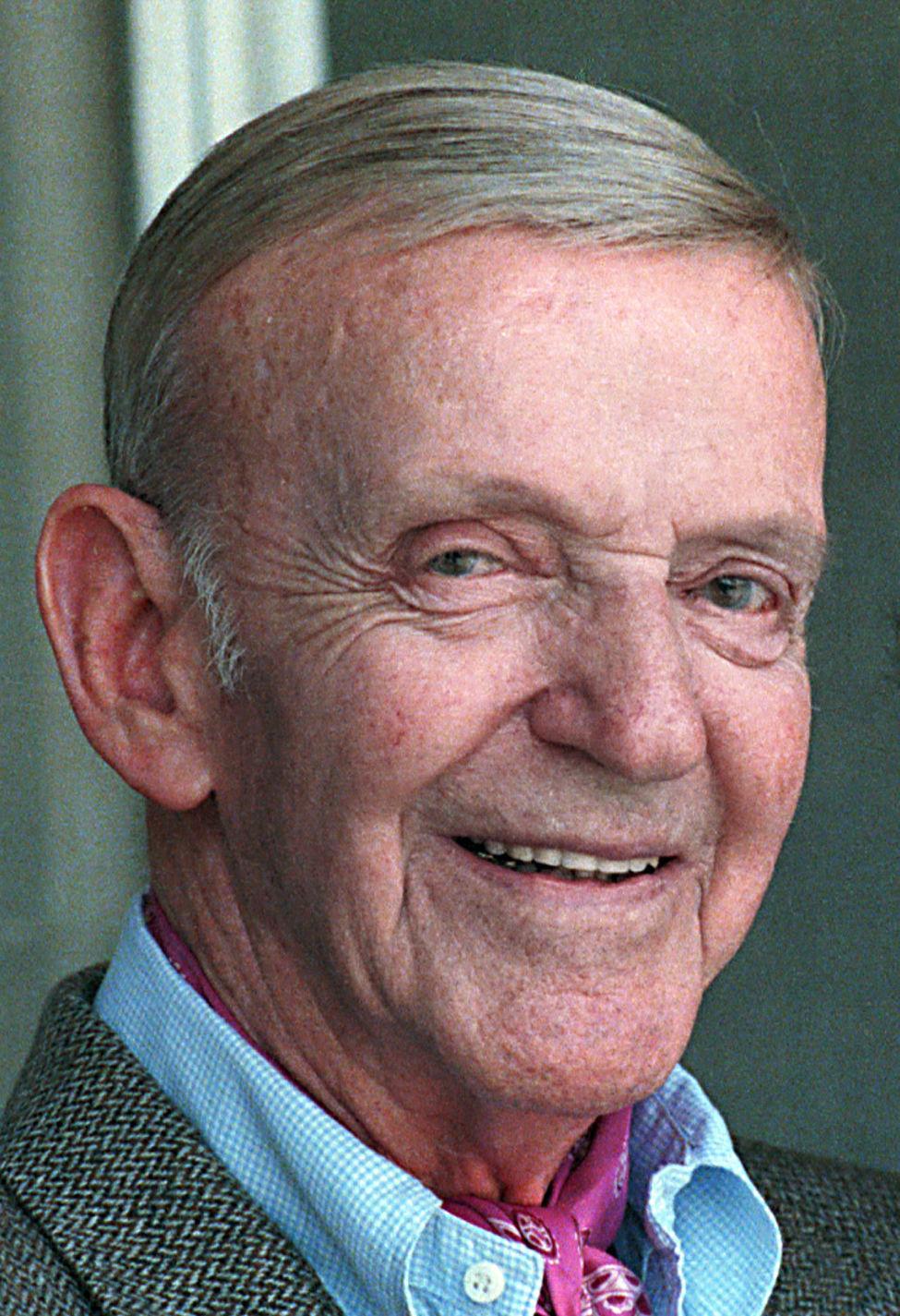 41. Fred Astaire
1899-1987
Actor
Omaha-born Astaire, the first dance star on film, made 31 movies, often partnering with Ginger Rogers. He made multiple television appearances and released recordings during his 76-year career, ranking fifth on AFI's list of Hollywood Golden Age male stars.
AP file photo
42. Edith Abbott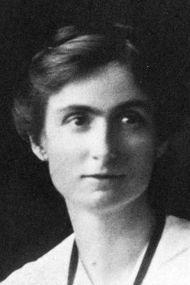 42. Edith Abbott
1876-1957
Educator
Grand Island's Abbott, the first female dean of a graduate school, was a social science researcher and educator who helped draft the Social Security Act and establish welfare systems. She wrote more than 100 books as a "passionate statistician."
43. Red Cloud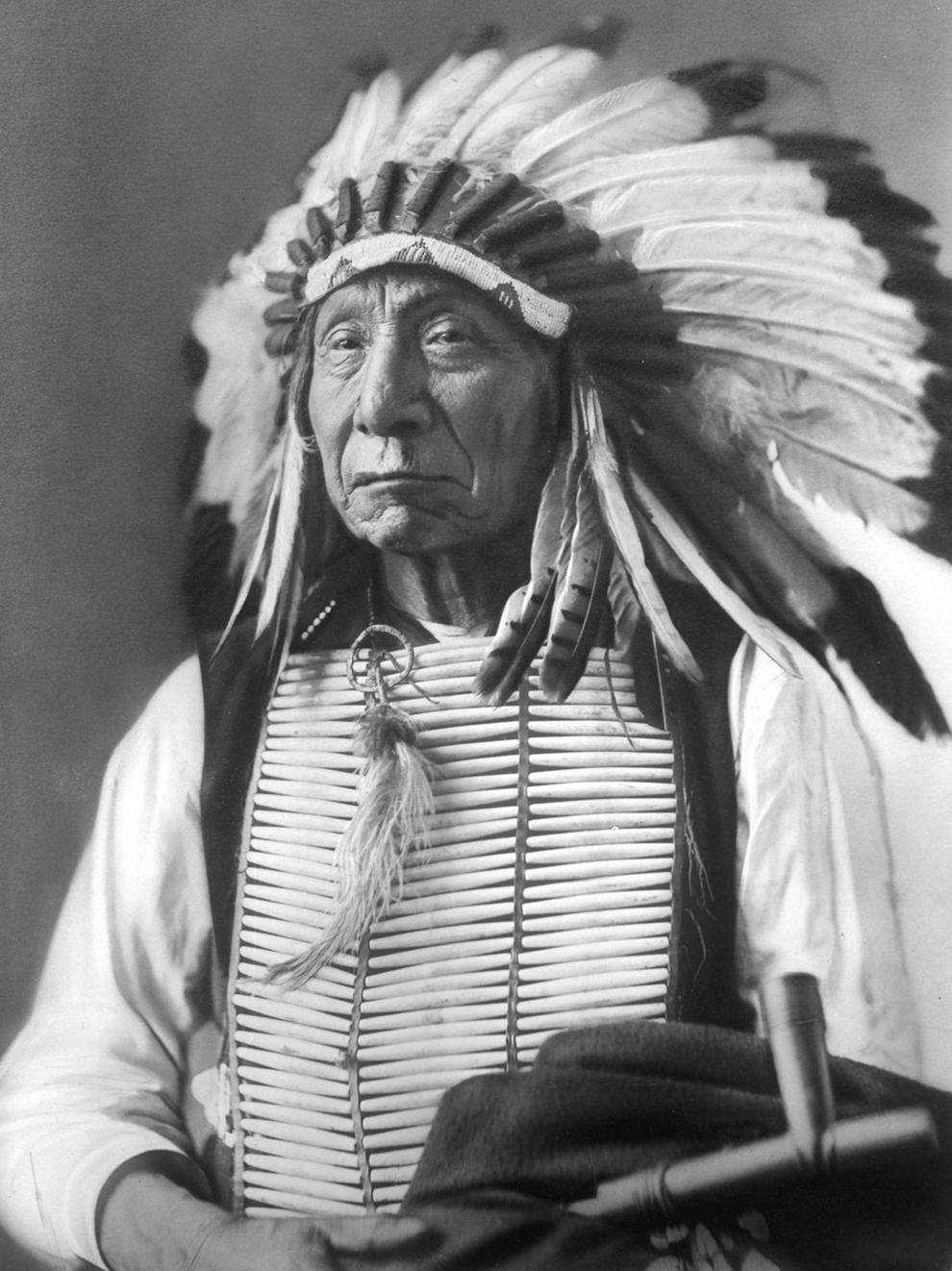 43. Red Cloud
1822-1909
Oglala Leader
Born near North Platte, Red Cloud led the Oglala Lakota from 1868 to 1909. He commanded one of the worst defeats inflicted on the U.S. Army prior to Little Bighorn, and then led his people through the transition to reservation life.
44. Darryl Zanuck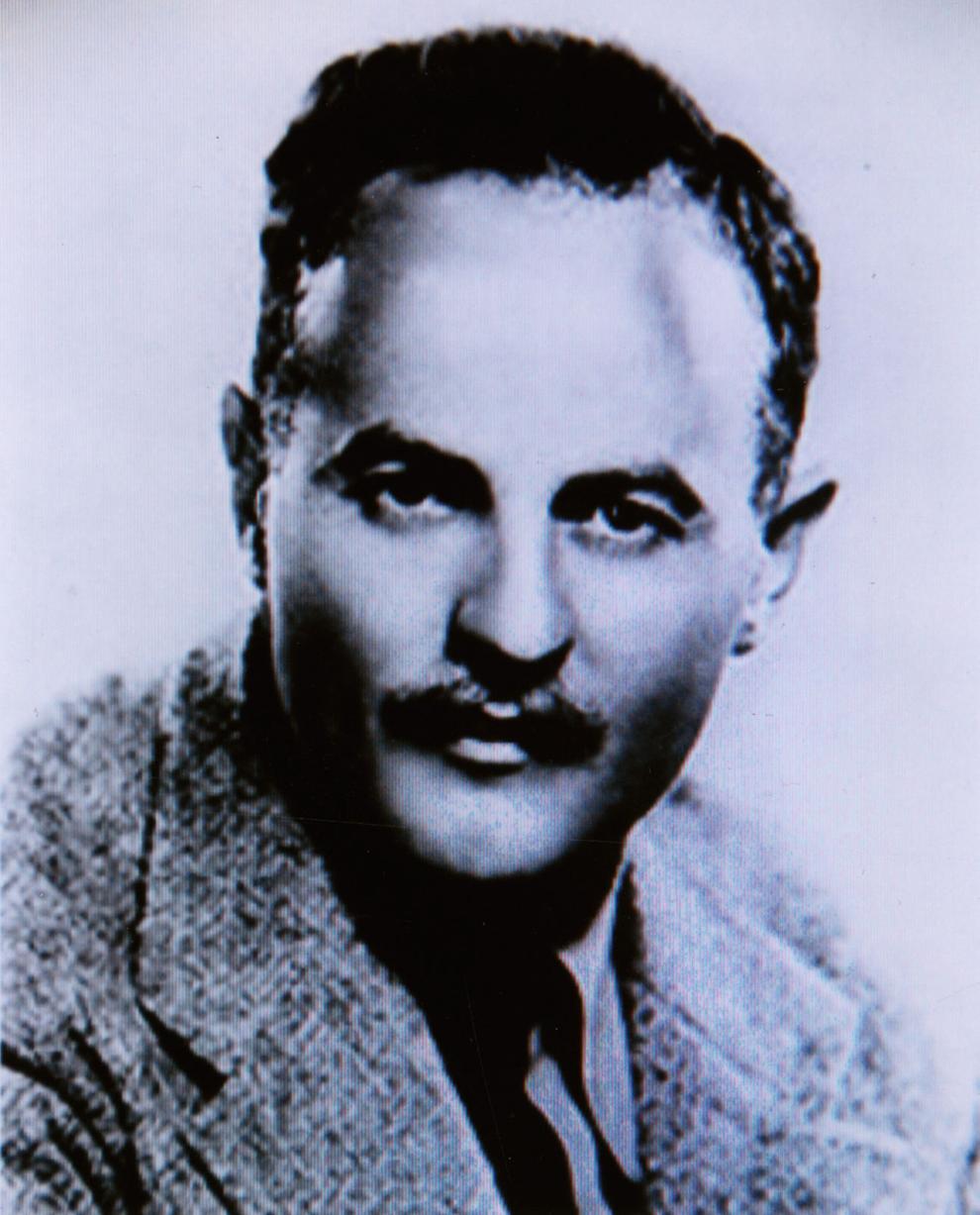 44. Darryl Zanuck
1902-1979
Film producer
Wahoo's Zanuck produced the first talking film, "The Jazz Singer," in 1927, co-founded 20th Century Fox in 1933 and won three Academy Awards as a producer. He has a star on the Hollywood Walk of Fame.
45. Chuck Hagel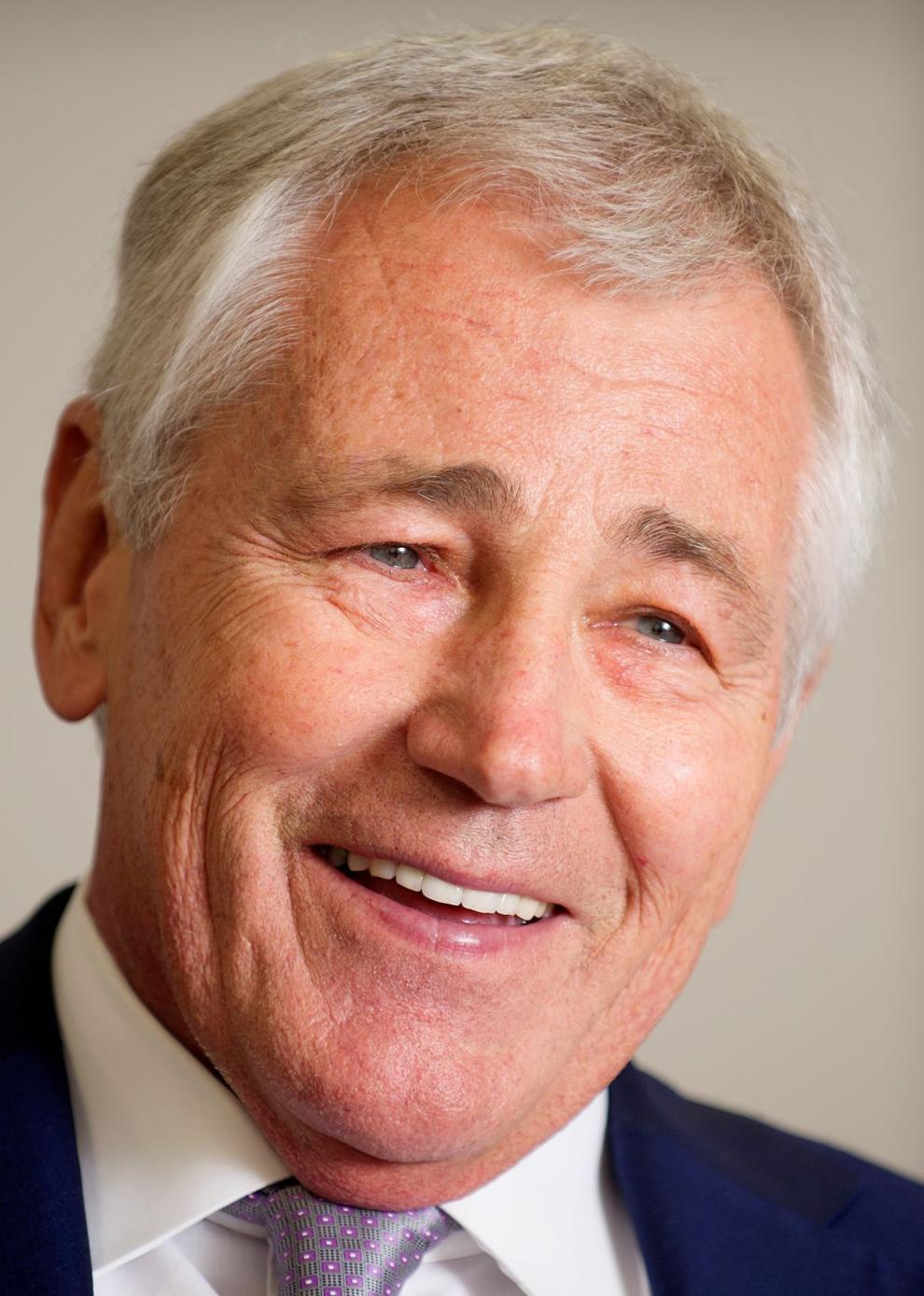 45. Chuck Hagel
1946-
Politician
A Vietnam veteran and successful businessman, Hagel was elected as a Republican to the U.S. Senate in 1996 and was overwhelming re-elected in 2002. In 2013, he became Secretary of Defense under President Obama, serving until 2015.
46. Walter Behlen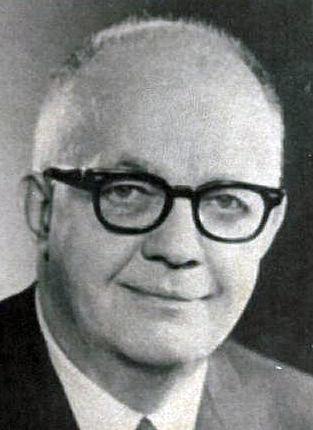 46. Walter Behlen
1905-1994
Business
Born near Columbus, the businessman and philanthropist co-founded Behlen Manufacturing Company, a business known for designing and manufacturing agricultural equipment products such as grain bins. In 1968, he won an Horatio Alger Award for personal initiative and belief in the free-enterprise system.
47. Roger Welsch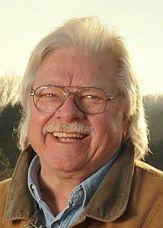 47. Roger Welsch
1936-
Folklorist
Born in Lincoln and now of Dannebrog, the humorist delivered "Postcards from Nebraska" as a senior correspondent for "CBS Sunday Morning." He's written nearly 30 books ranging from pioneer folklore to tractor restoration to humorous observations of the state.
48. Cliff Hillegass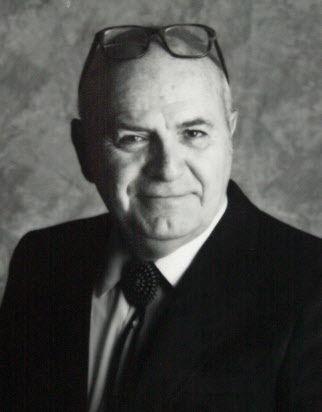 48. Cliff Hillegass
1918-2001
Publisher
In 1958, Hillegass, who was born in Rising City, and his wife, Catherine, co-founded CliffsNotes, the literary study guides for students. By 1989, the Lincoln-based company had produced more than 220 titles and sold more than 50 million guides.
49. Kay Orr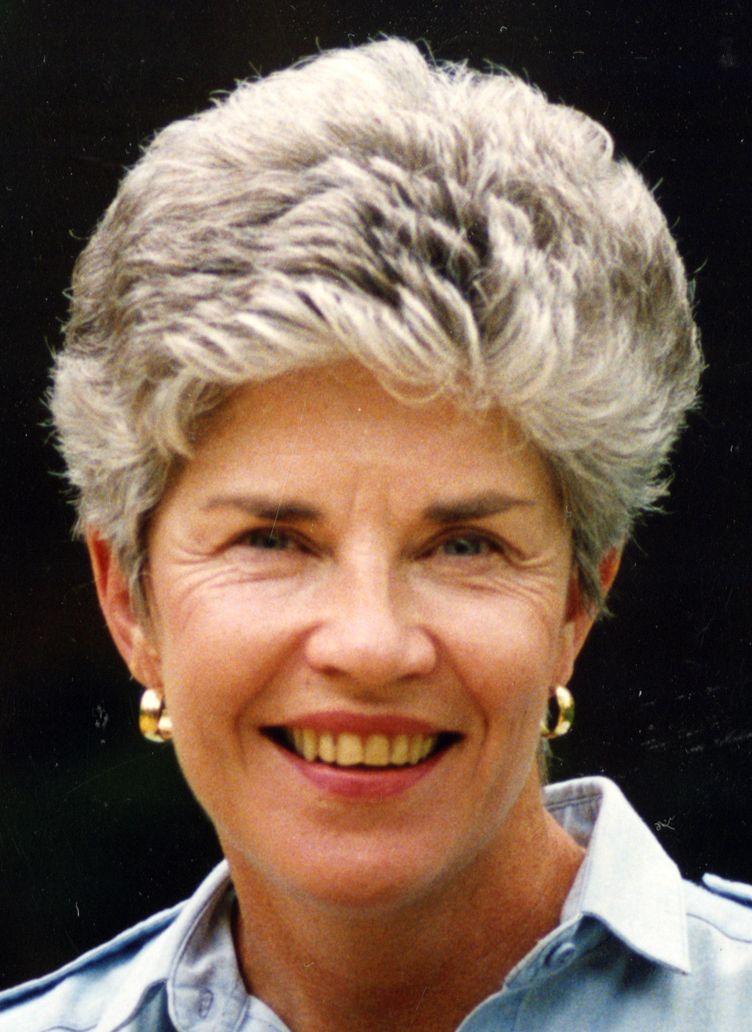 Kay Orr
1939-
Politician
Appointed state treasurer in 1981, she became Nebraska's first female governor and the first Republican woman to be elected governor in the country in 1986 when she defeated Helen Boosalis in the first U.S. gubernatorial election between two women.
50. Ernst Lied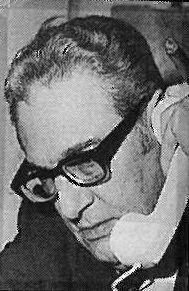 Ernst F. Lied
1906-1980
Business
An Omaha car dealer-turned-Las Vegas developer, Lied gave millions of dollars under the direction of trustee Christina Hixson for projects around the state that he considered home, including the Lied Center for Performing Arts and Lied Jungle at Henry Doorly Zoo.
51. Grace Abbott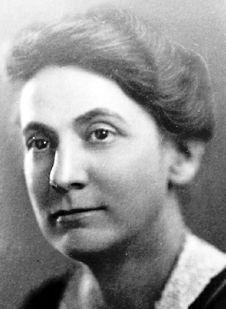 51. Grace Abbott
1878-1939
Social worker
Abbott, born and educated in Grand Island, moved to Chicago's Hull House in 1907, becoming an advocate for immigrants and working against child labor. She was later the first woman nominated to a cabinet position, but was not confirmed.
52. Terry Carpenter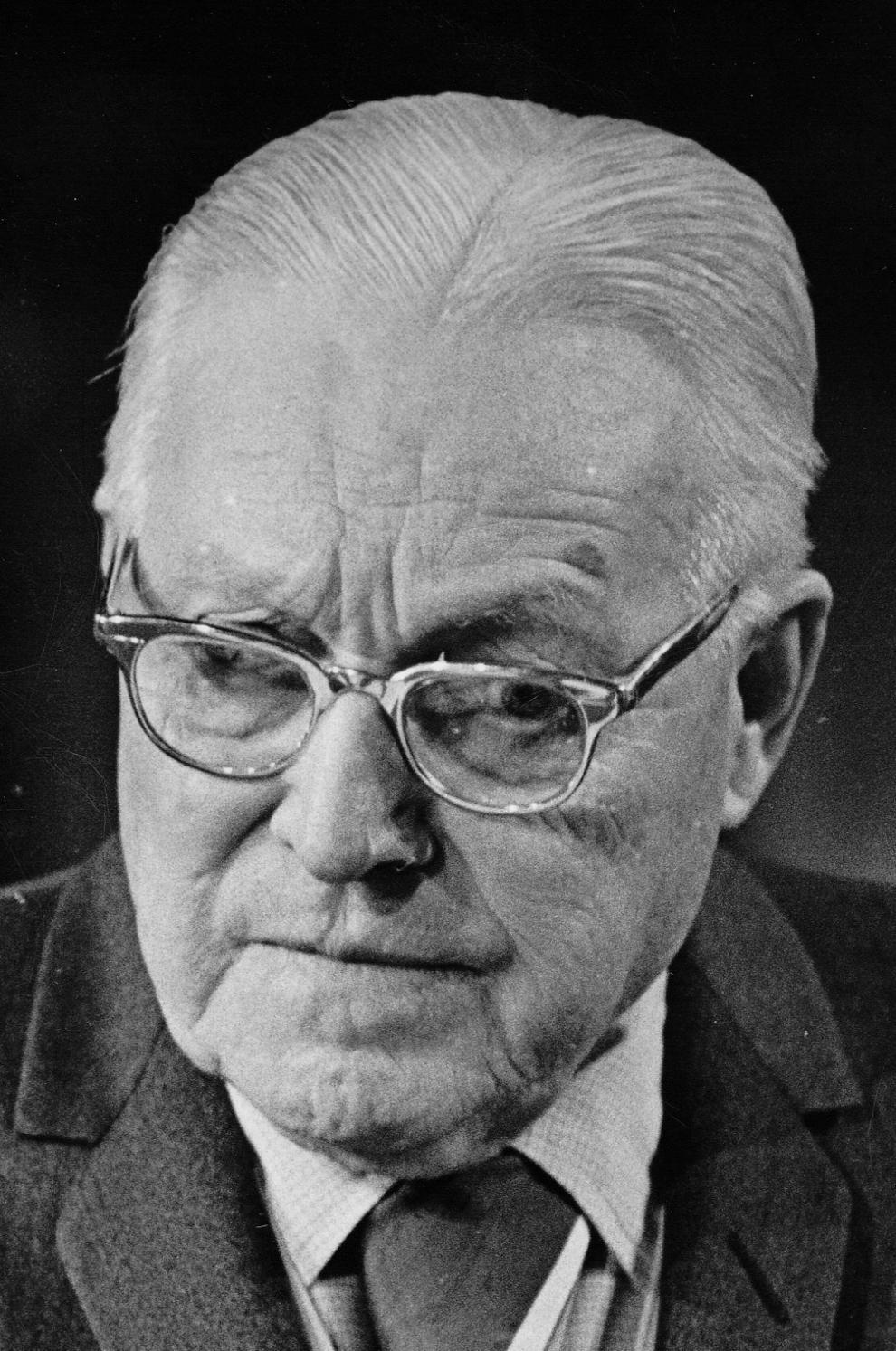 52. Terry Carpenter
1900-1978
Politics
Scottbluff's Carpenter was elected to the House of Representatives in 1933, but failed in many subsequent elections while building a successful business. He was elected to the Nebraska Legislature in 1952, serving 22 years and becoming one of its most powerful members.
53. Paul Johnsgard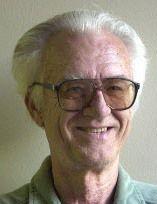 53. Paul Johnsgard
1931-
Science
In 1961, ornithologist Johnsgard joined the University of Nebraska, where he taught for 40 years. One of the world's foremost authorities on birds, Johnsgard has published more than 50 books and written more monographs of bird groups than any other author.
54. Malcolm X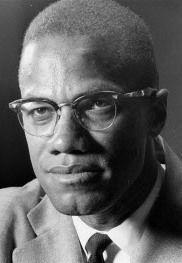 54. Malcolm X
1925-1965
Activist
Born Malcolm Little in Omaha, Malcolm X was imprisoned in the 1940s, joined the Nation of Islam and was its spokesman before breaking off, traveling the world, and working and speaking out against segregation before his 1965 assassination.
55. Robert Taylor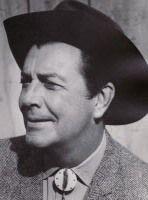 55. Robert Taylor
1911-1969
Actor
Born Spangler Arlington Brugh, Taylor grew up in Beatrice and attended Doane College before moving to California, where he began acting in the 1930s. "The Man With the Perfect Profile" became one of the most-popular leading men of his time.
56. Harold Lloyd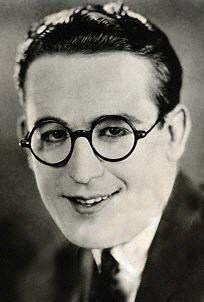 56. Harold Lloyd
1893-1971
Actor
Silent-film comedy master Lloyd was born in Burchard and moved to California as a boy. He began acting at 19 in some of the earliest films, then developed the bespectacled character that made him a star through the 1920s.
57. Johnny Rodgers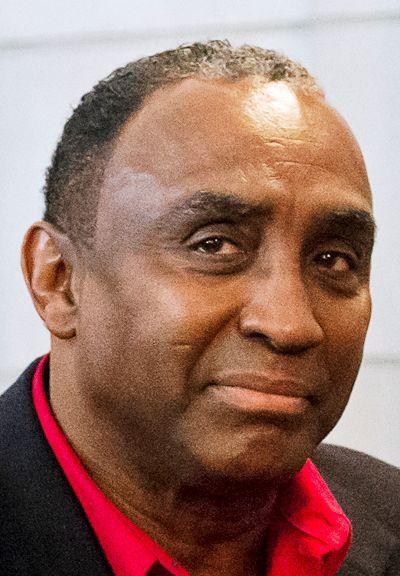 57. Johnny Rodgers
1951-
Football
Johnny "The Jet" Rodgers in 1972 became Nebraska's first Heisman Trophy winner. A standout at Omaha Tech, the wingback set the NCAA all-purpose yardage record with the Huskers before playing professionally for six seasons in the CFL and NFL.
58. Rose Blumkin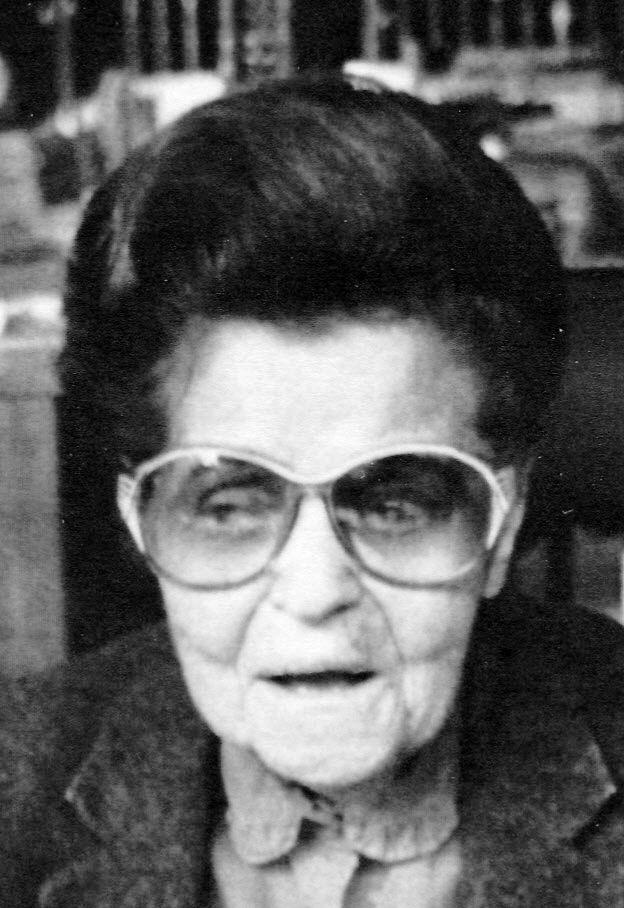 58. Rose Blumkin
1893-1998
Business
An immigrant from Russia, Blumkin moved with her husband to Omaha in 1919, where she opened a secondhand clothing store. In 1937, "Mrs. B." founded Nebraska Furniture Mart, which she helped develop into the nation's largest home furnishings store.
59. Harold Warp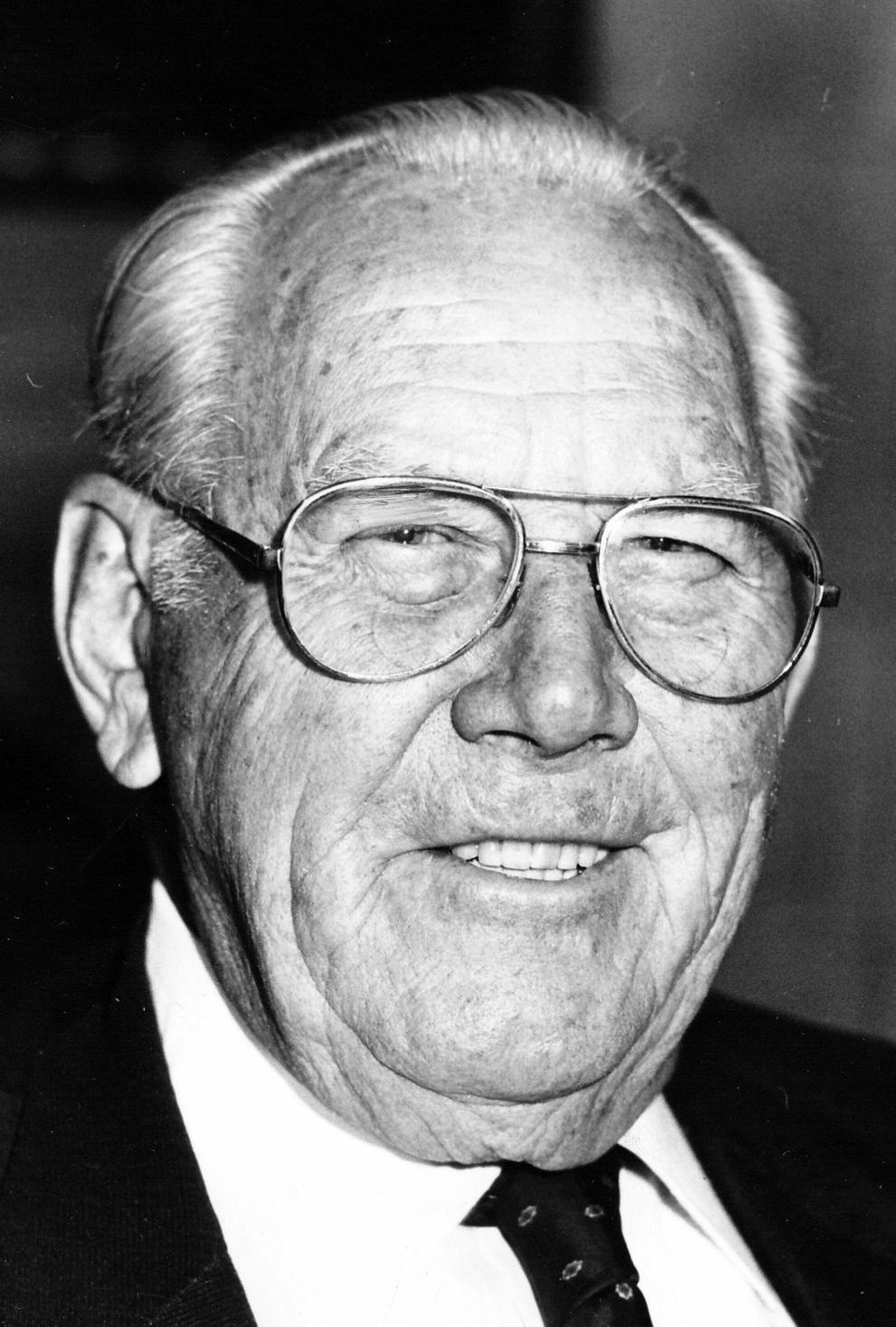 59. Harold Warp
1903-1994
Inventor
Born in a sod house near Minden and orphaned at 11, Warp invented Flex-O-Glass, a plastic window material in the 1920s and his Chicago-based company has produced the wrap and other products. He opened Pioneer Village in Minden in 1953.
60. Mike Johanns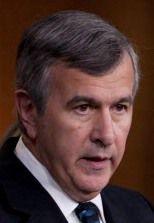 60. Mike Johanns
1950-
Politician
Elected to the Lancaster County Board (1983-87) and the Lincoln City Council (1989-1991), Johanns became Lincoln's mayor (1991-99) and then governor (1999-2005). He was named U.S. Secretary of Agriculture in 2005 and was elected to the Senate in 2008.
61. Sandy Dennis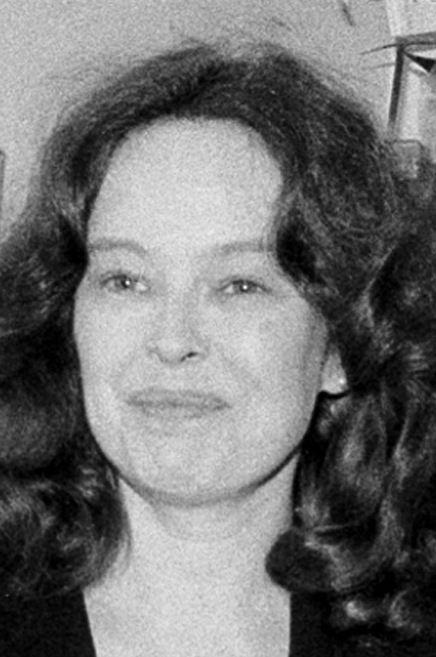 61. Sandy Dennis
1937-1992
Actor
The Hastings-born Oscar and Tony Award-winning actress began her theater career in Lincoln, moved to New York, winning Tony Awards in 1963 and 1964. She received the best supporting actress Oscar for 1966's "Who's Afraid of Virginia Woolf?
62. Chip Davis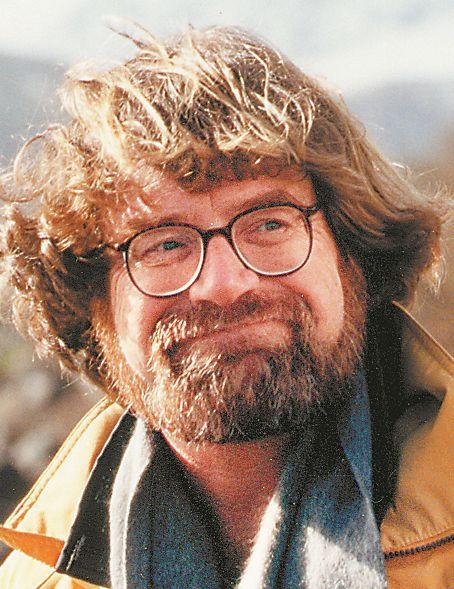 62. Chip Davis
1947-
Musician
Davis moved to Omaha to work in advertising, where he created the C.W. McCall character and became an award-winning country songwriter. In 1974, he founded Mannheim Steamroller and American Gramaphone records and has sold more than 28 million records.
63. Larry the Cable Guy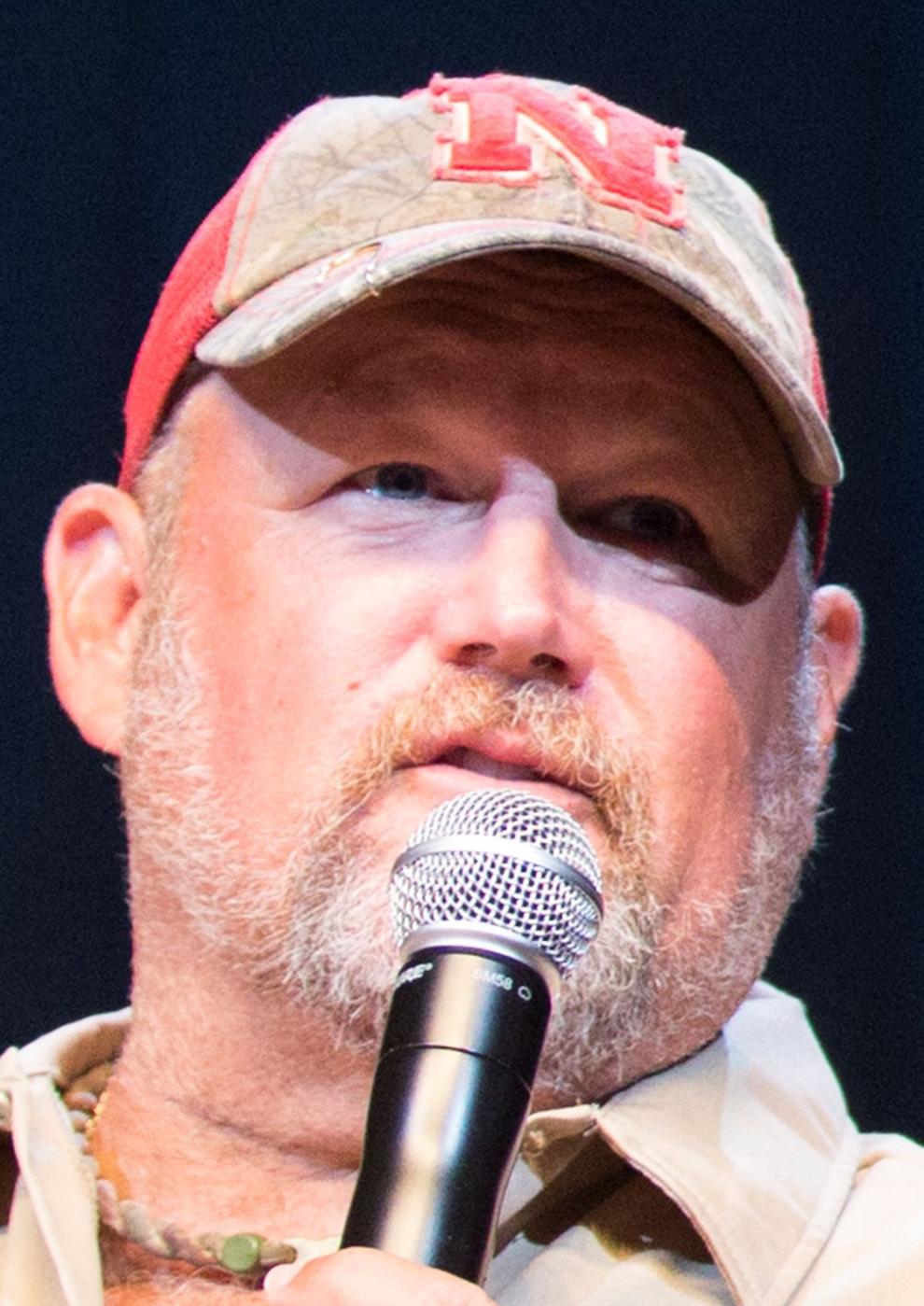 63.  Larry the Cable Guy
1963-
Comedian
Pawnee City's Dan Whitney developed the Larry the Cable Guy persona in the late '90s, becoming a stand-up star with his "Blue Collar" comedy and starring in films, including voicing for Disney's "Cars" series, TV commercials and on Sirius/XM radio.
64. Walter Scott Jr.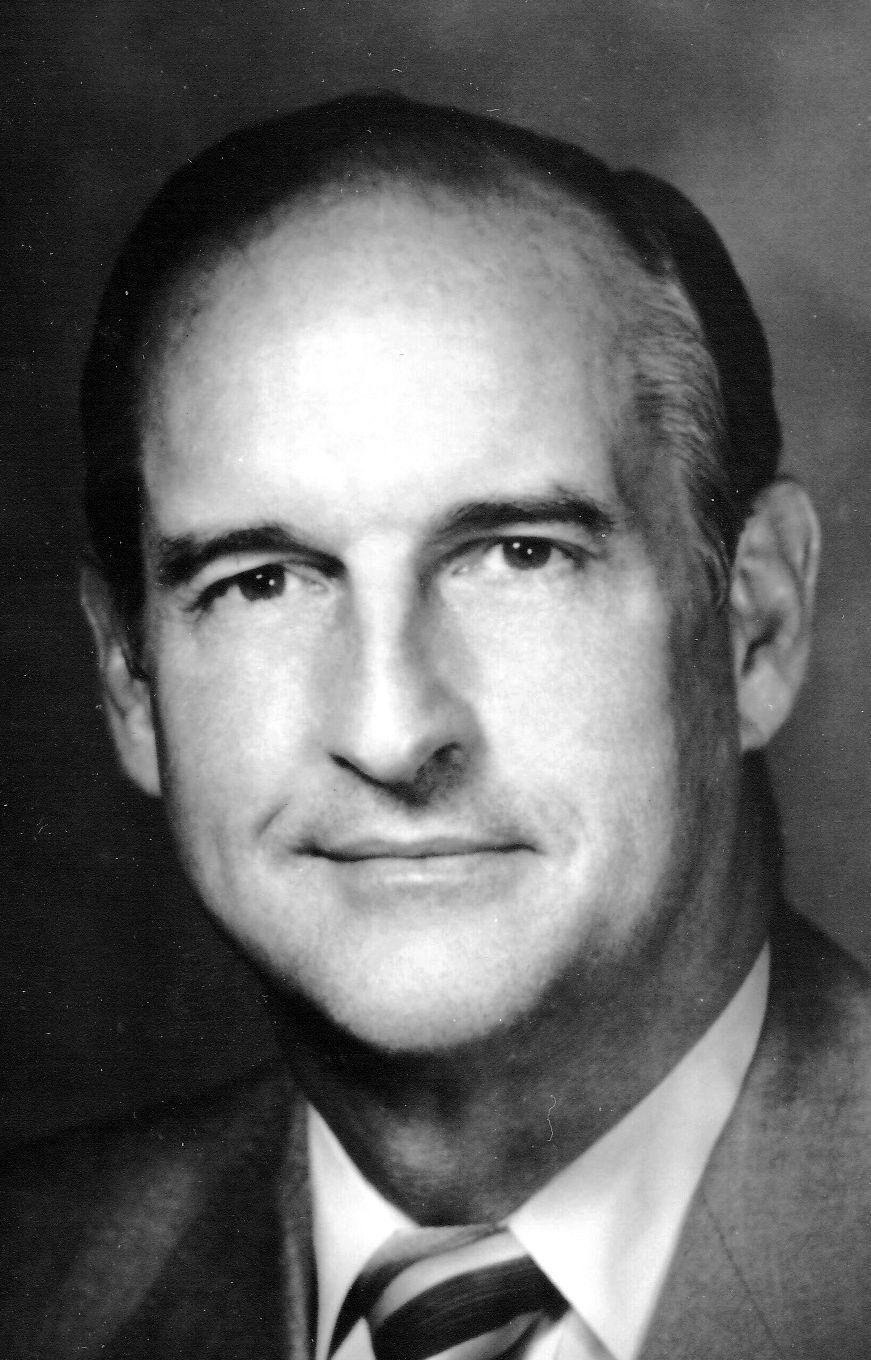 64. Walter Scott Jr.
1931-
Business
Scott began his career as a civil engineer with Peter Kiewit & Sons in Omaha, was elected to the company board and succeeded Kiewit as chairman in 1979. Now chairman of Level 3 Communications, Scott is a Berkshire Hathaway board member.
65. Wright Morris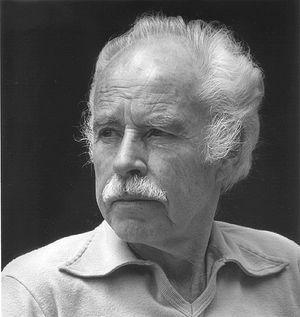 65.  Wright Morris
1910-1998
Author
Born in Central City, Morris, who lived in Philadelphia and Mexico before settling in California to teach, wrote novels and essays portraying the people of the Great Plains, as well as being known for working in experimental writing forms.
66. Gerald Ford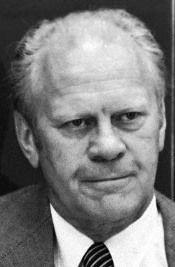 66. Gerald R. Ford
1913-2006
President
Born Leslie King in Omaha, Ford moved to Michigan as a boy, taking the name of his adoptive father. He served in Congress from 1949 to 1973, when he was appointed vice president. He became president in 1974 following the resignation of Richard Nixon.
67. Gale Sayers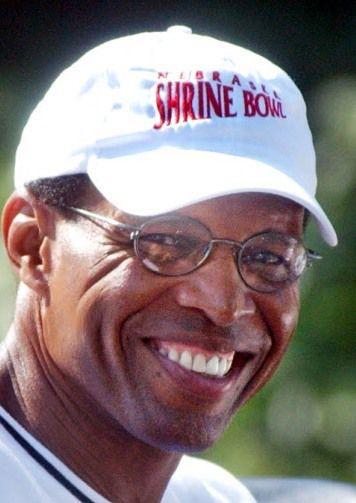 67. Gale Sayers
1943-
Football
One of the best high school football players ever in Nebraska, the Omaha Central running back was a two-time All-American at Kansas, a first-round Chicago Bears draft pick and a five-time all-pro in his six-year, injury-shortened career.
68. Virginia Smith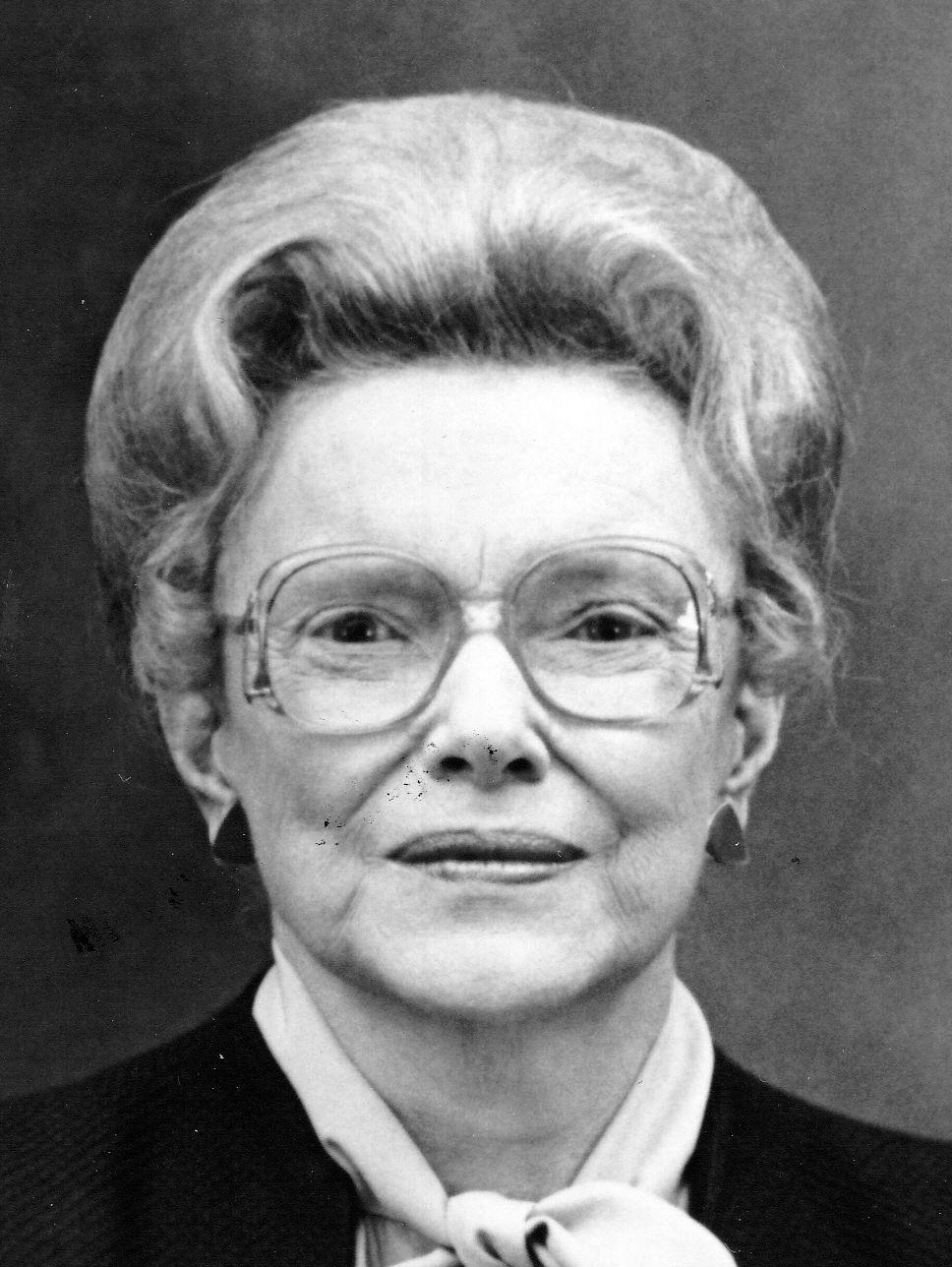 68. Virginia Smith
1911-2006
Politician
In 1974, Smith, a longtime Republican Party activist from Chappell, became the first Nebraska woman to be elected to the U.S. House of Representatives, where she served on the Appropriations Committee and championed rural projects until her retirement in 1991.
69. Clayton Anderson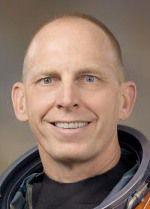 69. Clayton Anderson
1959-
Astronaut
Nebraska's only astronaut, Ashland's Anderson studied physics at Hastings College before joining NASA in 1998. He spent 152 days aboard the International Space Station in 2007 and another 12 days in space in 2010. He retired from NASA in 2013.
70. Edwin Perkins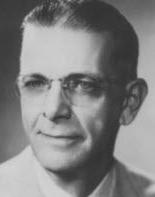 70. Edwin Perkins
1889-1961
Inventor
At age 31, Perkins moved to Hastings, where he worked with patent medicines and household products, including a line sold door-to-door and by mail. In 1927, he invented a powdered soft-drink mix, originally called Kool-Ade. He sold Kool-Aid to General Foods in 1953.
71. Matthew Sweet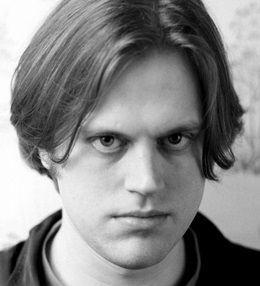 71. Matthew Sweet
1964-
Rock Musician
Lincoln singer/songwriter/multi-instrumentalist Sweet began in local bands before moving to Athens, Ga. where he began his now three-decade career, highlighted by his 1991 album, "Girlfriend," a power-pop masterpiece recognized as one of the best records of the decade.
72. Bob Boozer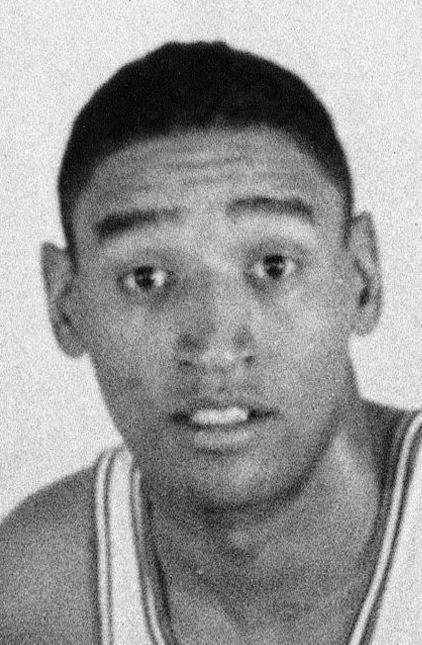 72. Bob Boozer
1937-2012
Basketball
Omaha Tech graduate Boozer was a two-time all-America forward at Kansas State, won an Olympic gold medal in 1960 and was an all-star (1968) and champion (1971, Milwaukee Bucks) during his 11-year NBA career.
73. Susette La Flesche Tibbles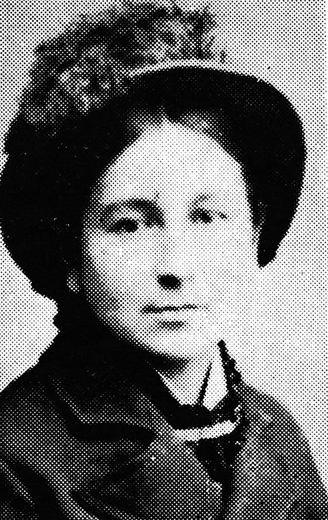 73. Susette La Flesche Tibbles
1854-1903
Activist
The author, activist and advocate for Native rights was the first Native lecturer and the first published Native artist and writer. "Bright Eyes" also helped bring about passage of the Dawes Act in 1887.
74. Alvin Johnson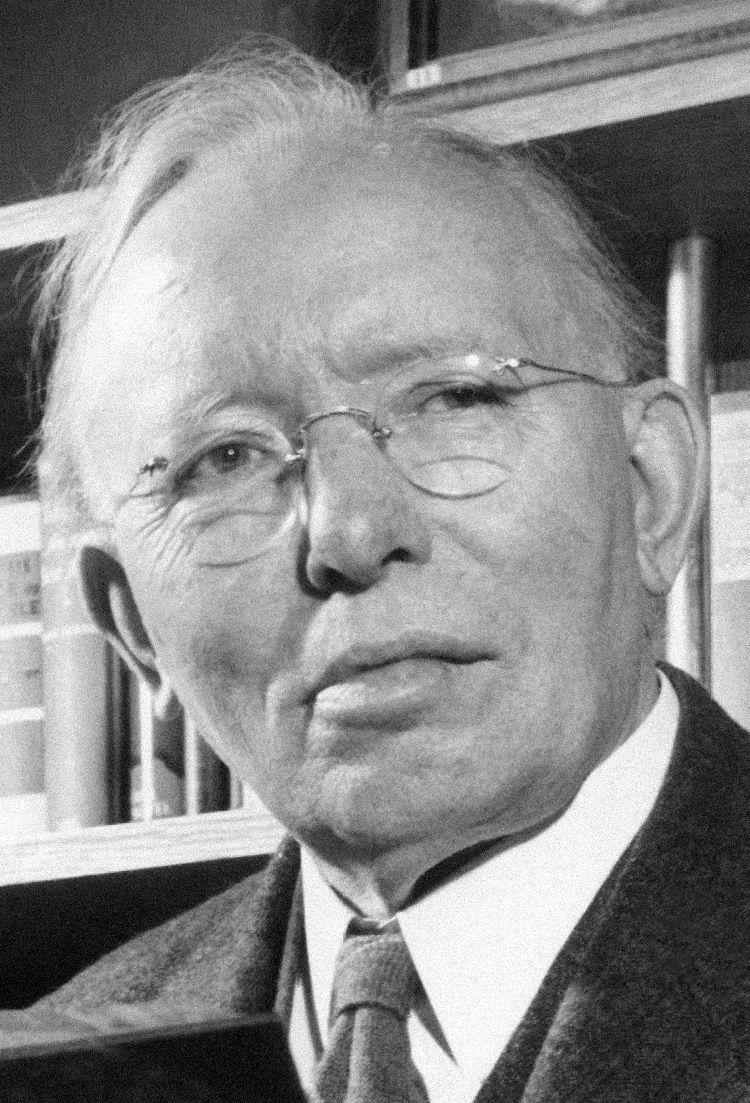 74. Alvin Johnson
1874-1971
Education
Born in Homer and educated in economics at the University of Nebraska, Johnson was an educator and editor who co-founded the New School in New York and became its director in 1922. He was known for rescuing European scholars from Nazi persecution.
75. Father Edward Flanagan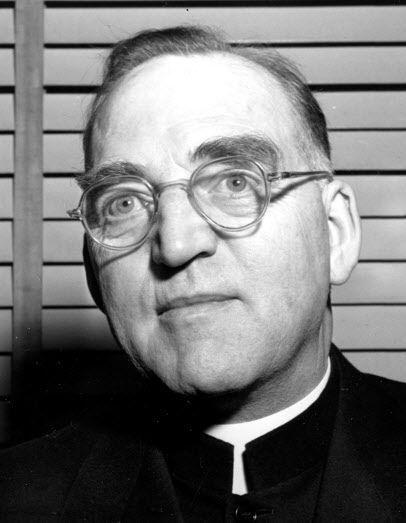 75. Father Edward Flanagan
1886-1948
Religion
Irish-born Flanagan immigrated to the U.S. in 1904, was assigned to his first parish in O'Neill in 1912 and, in 1917, founded an orphanage for boys that, in 1921, after moving to a farm west of Omaha, became Boys Town.
76. Moses Kinkaid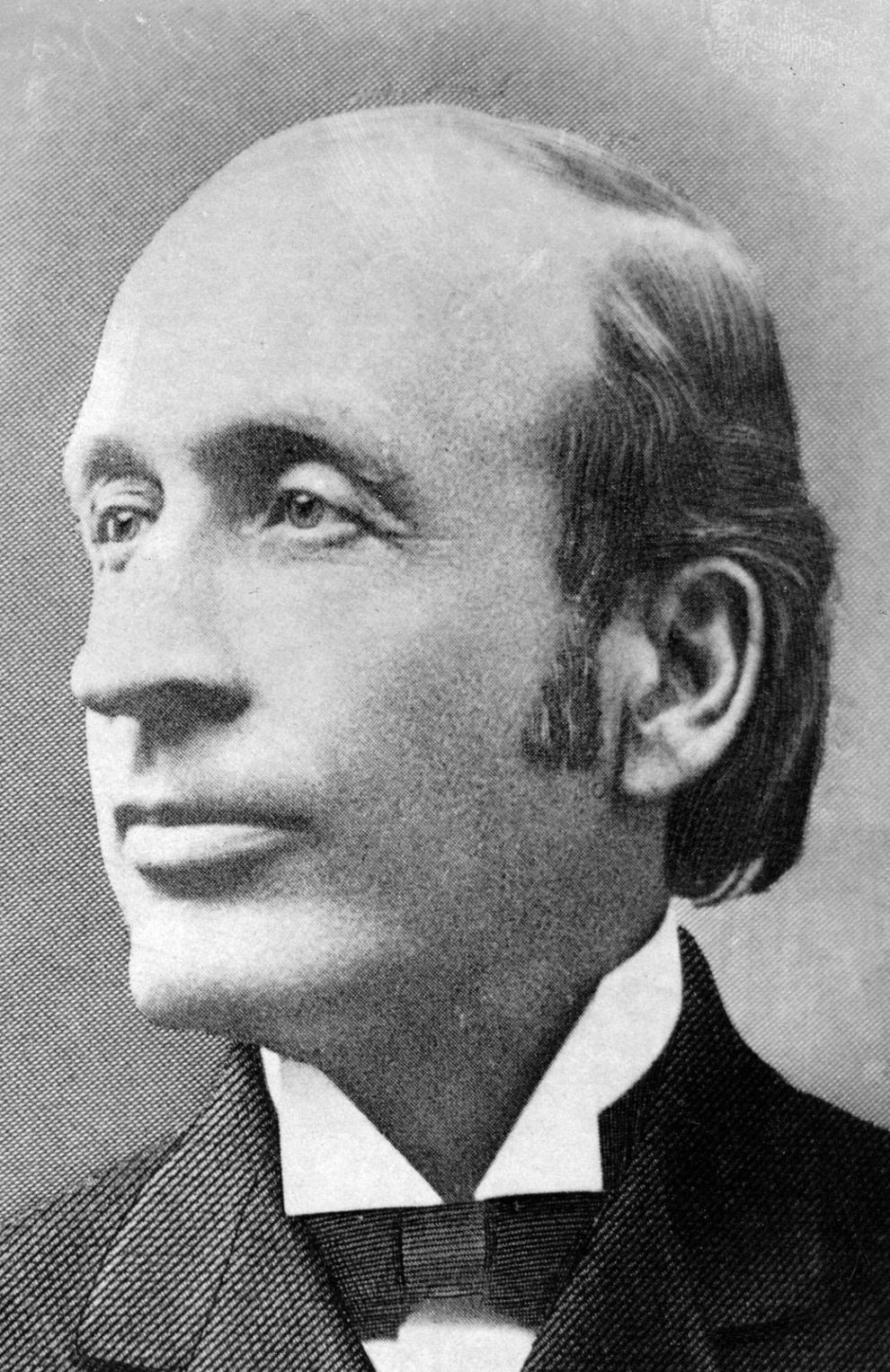 76. Moses Kinkaid
1856-1922
Politician
In 1881, attorney Kinkaid moved to O'Neill and served in the Nebraska Legislature and as a judge before being elected to Congress in 1902, where he authored the Kinkaid Act  that enlarged the amount of land available to settlers in the Sandhills.
77. Robert Furnas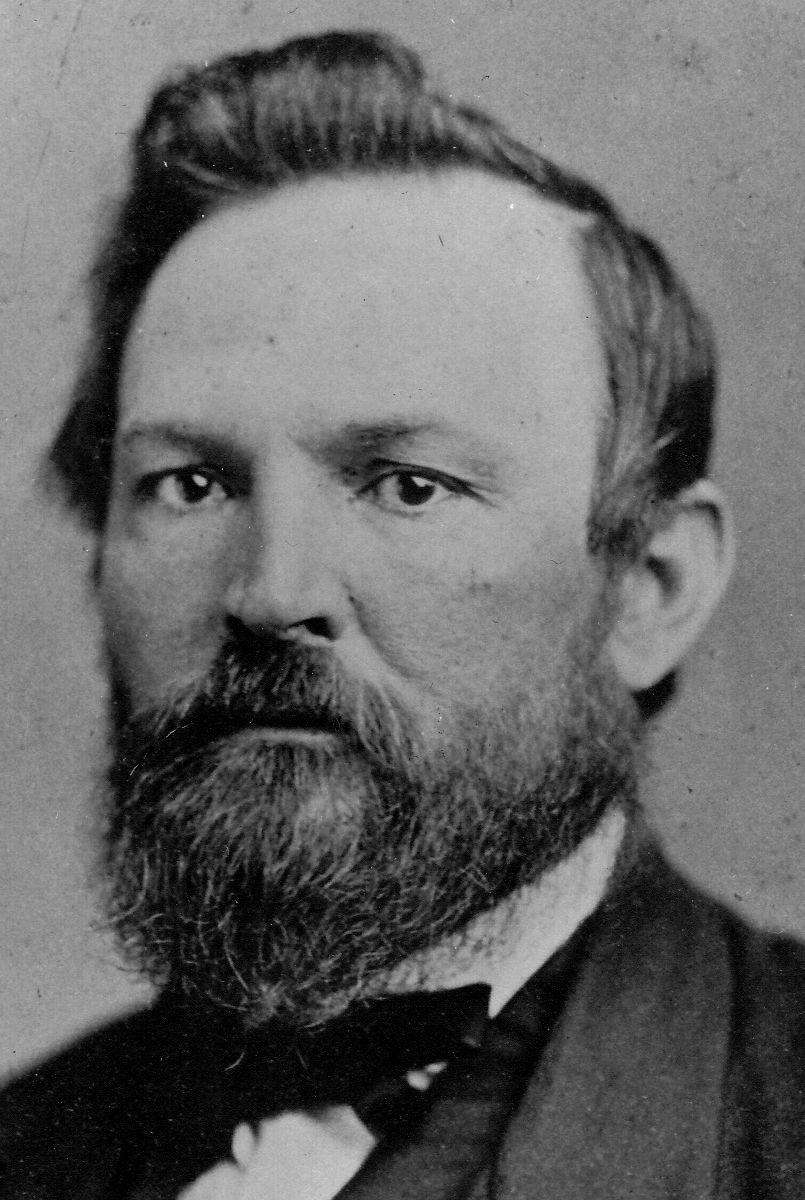 77. Robert Furnas
1824-1905
Politician
The second governor of Nebraska, Furnas came to the state in 1856, where he published the Nebraska Farmer magazine, was elected to the territorial legislature, served on the Board of Regents and served as governor from 1873-75.
78. Jeff Raikes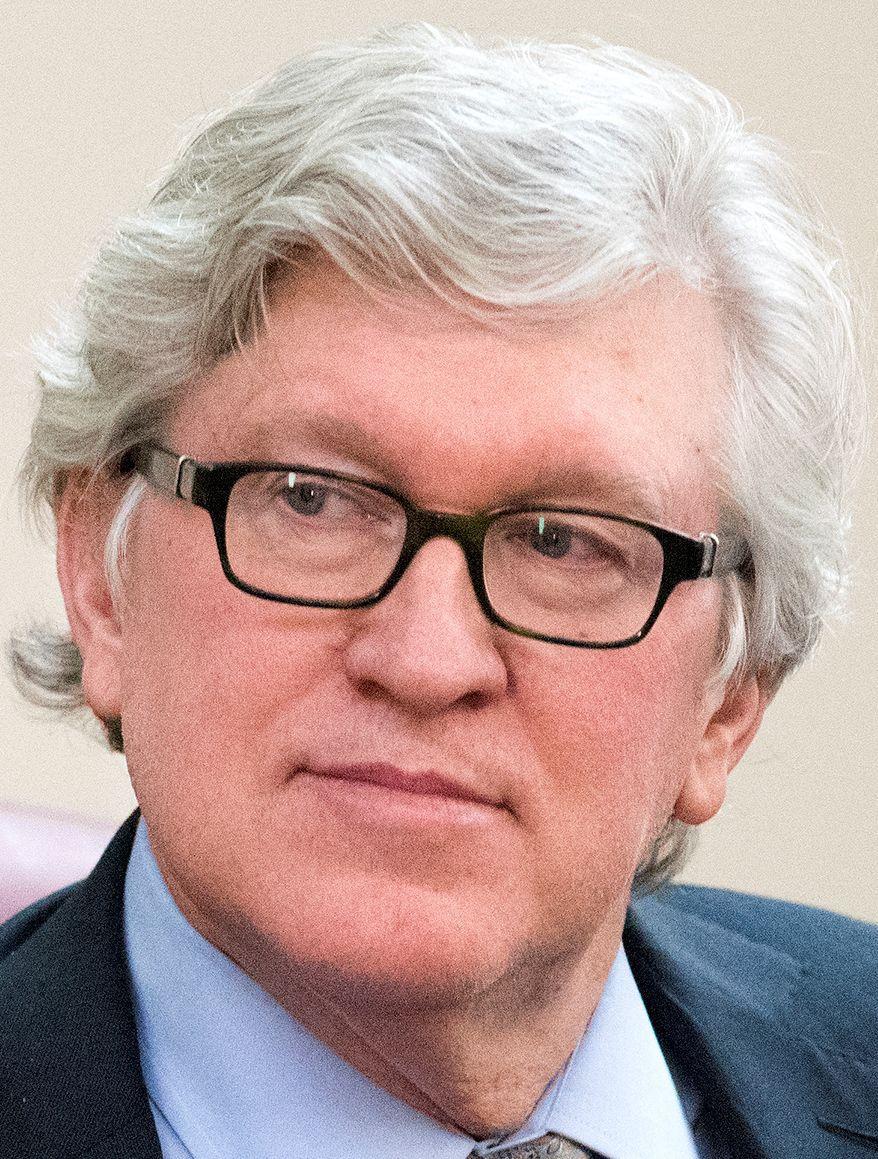 78. Jeff Raikes
1958 –
Business
Ashland's Raikes joined Microsoft in 1981, where he drove early work in business applications and headed the company's sales force and services group before retiring in 2008 to become head of the Bill & Melinda Gates Foundation and his Raikes Foundation.
79. Joel Sartore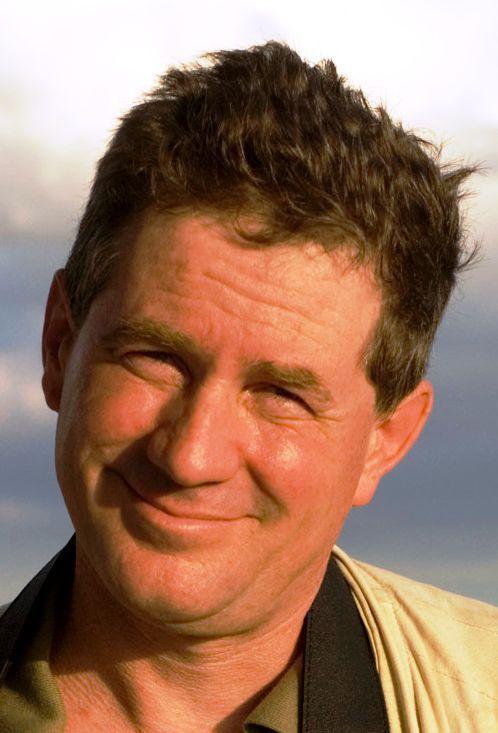 79. Joel Sartore
1962-
Photographer
Lincoln's Sartore is a 20-year contributor to National Geographic, a nature photographer whose work has  been featured on TV and in documentary film. He was named a National Geographic Fellow in 2012 and co-founded the International League of Conservation Photographers.
80. Donald Clifton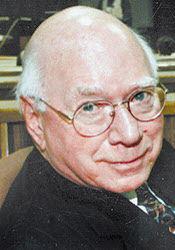 80. Donald Clifton
1924-2003
Psychologist
Butte's Clifton, an honored WWII vet, was a University of Nebraska educational psychology professor (1950-69) known for developing Strengths-Based Psychology. He founded Selection Research, Inc., which acquired the Gallup Organization in 1988.
81. Sarah and George Joslyn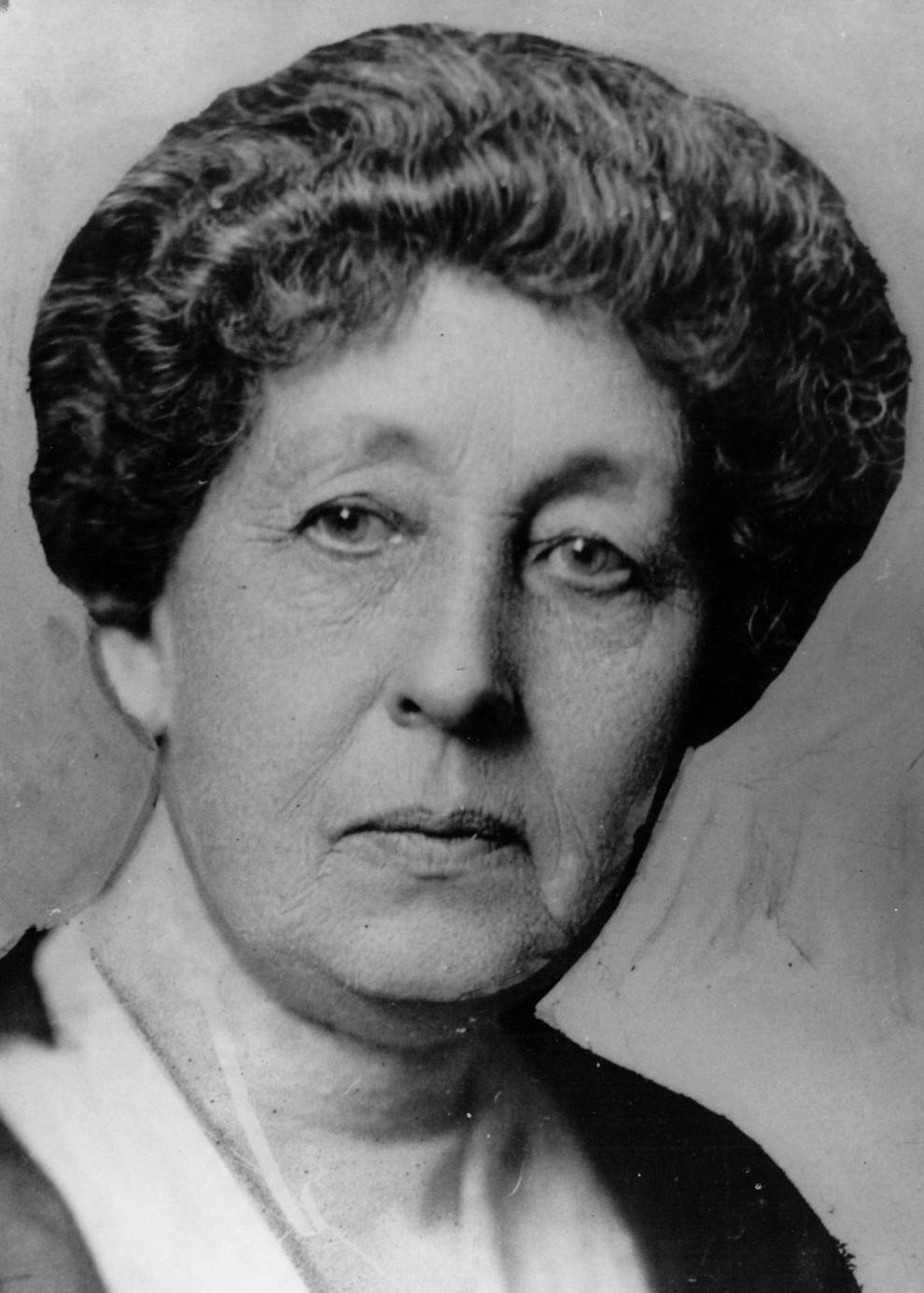 81. The Joslyns
Business/Philanthropy
George Joslyn and wife Sarah (above) moved in 1880 to Omaha, where he developed the country's largest newspaper service company, then gave more than $7 million to community projects, most notably the Joslyn Art Museum, which opened in 1931.
82. Robert Daugherty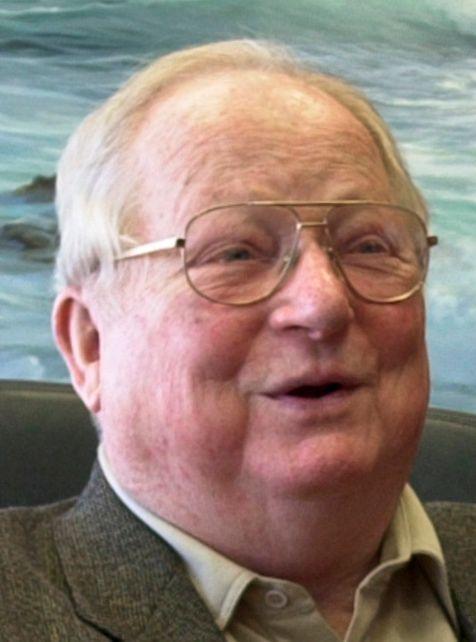 82. Robert Daugherty
1922-2010
Business
Omaha-born Daugherty co-founded Valmont Industries in 1954, running the company that became the world's first and largest supplier of center-pivot irrigation systems and a major supplier of utility poles with annual sales of more than $800 million in 2000.
83. Dwight Griswold
83. Dwight Griswold
1893-1954
Politician
Born in Harrison, the banker and newspaper publisher served three terms as governor, was a 1944 GOP vice-presidential nomination contender, a director of the U.S. Military Government in Germany and was elected to the U.S. Senate in 1952.
84. Nathan Gold
84. Nathan Gold
1894-1970
Business
Gold moved to Lincoln with his parents in 1902, joined his father William in the family business, the Gold and Company Department Store, in 1913, and began serving as its president in 1936, overseeing it through years of expansion.
85. Ben Kuroki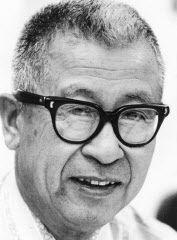 85. Ben Kuroki
1917-2015
Military
Hershey-raised Kuroki was the only American of Japanese descent in the United States Army Air Force to serve in combat operations in the Pacific Theatre in World War II, flying 58 combat missions and receiving the Distinguished Flying Cross.
86. William Petersen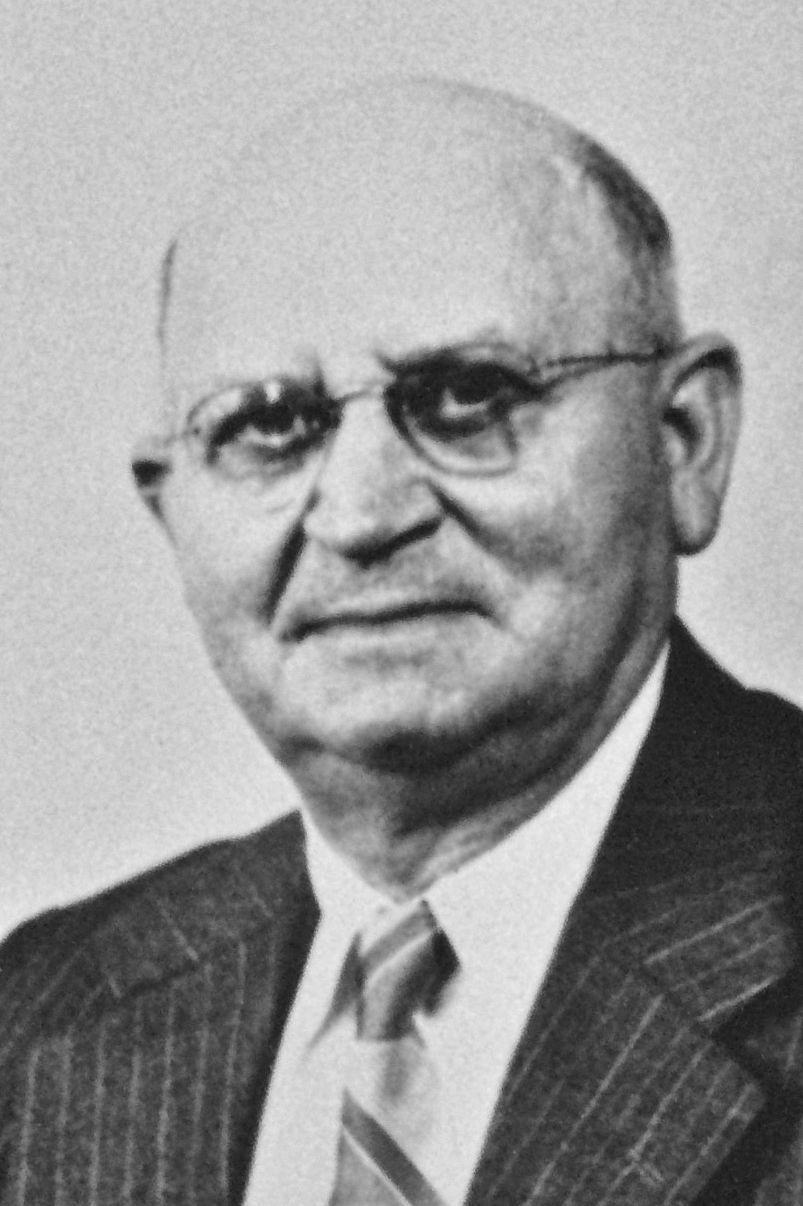 86. William Petersen
1880-1962
Inventor
The Danish immigrant invented the interlocking Vise-Grip pliers in 1921 and three years later founded DeWitt-based Petersen Manufacturing Co. (later American Tool) that became the largest privately held manufacturer of hand tools.
87. Terry Pettit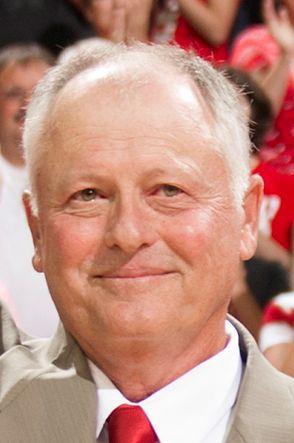 87. Terry Pettit
1946-
Volleyball
In 23 years as coach, Pettit established Nebraska volleyball as one of the nation's best, winning 21 conference championships and the school's first national title in 1995. He is highly regarded as a coaching mentor and volleyball expert.
88. Preston Love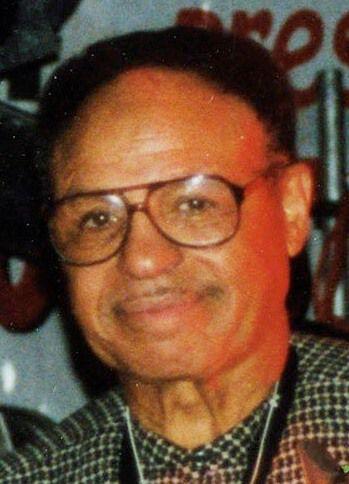 88. Preston Love
1921-2004
Musician
Omaha's Love was a renowned alto saxophonist, bandleader and songwriter who played with the Count Basie Orchestra, Billie Holiday and Ray Charles and served as the Motown bandleader, as well as leading his own band and making recordings.
89. Evelyn Brodstone Vestey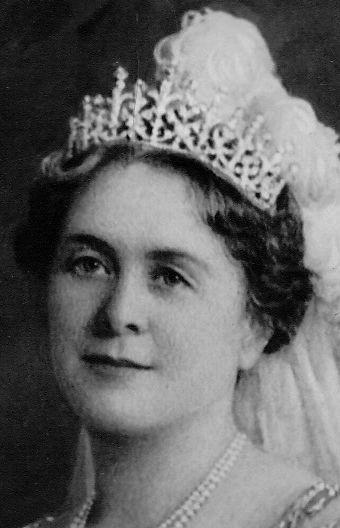 89. Evelyn Brodstone Vestey
1875-1941
Business
The Superior native was the world's highest-paid woman in the 1920s running the London-based, world-wide Vestey's meat-packing business before marrying Lord William Vestey in 1924, becoming Lady Vestey and the world's richest woman.
90. The Creightons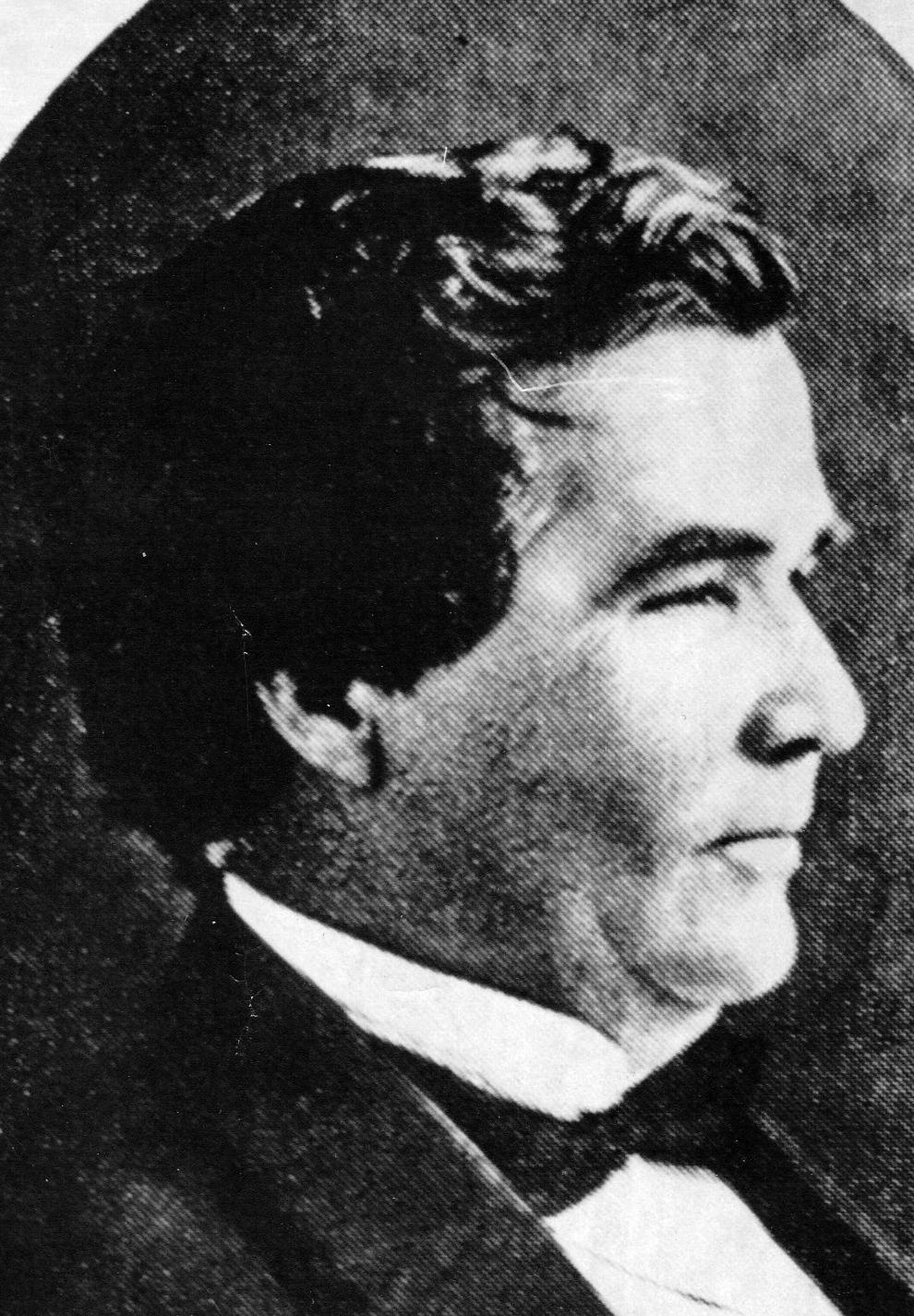 90. The Creightons
Business
A contractor who pioneered the construction of telegraph lines, Edward Creighton (above) organized the first national bank in the Nebraska territory and, with his brother John, co-founded Creighton University in Omaha, which was incorporated by the Jesuit Order in 1879.
91. Grenville Dodge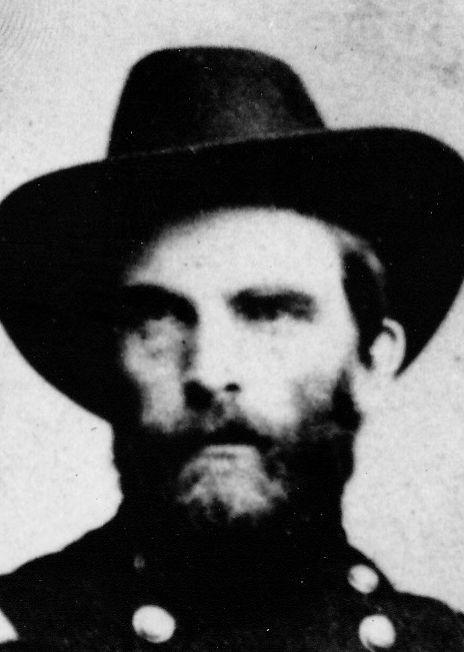 91. Grenville Dodge
1831-1916
Engineer
Dodge, an engineer who served in the Union Army, was asked by President Lincoln in 1864 to help decide the eastern terminus of the Union Pacific Railroad and became the company's chief engineer, routing the rail line down the Platte River valley.
92. Norman Geske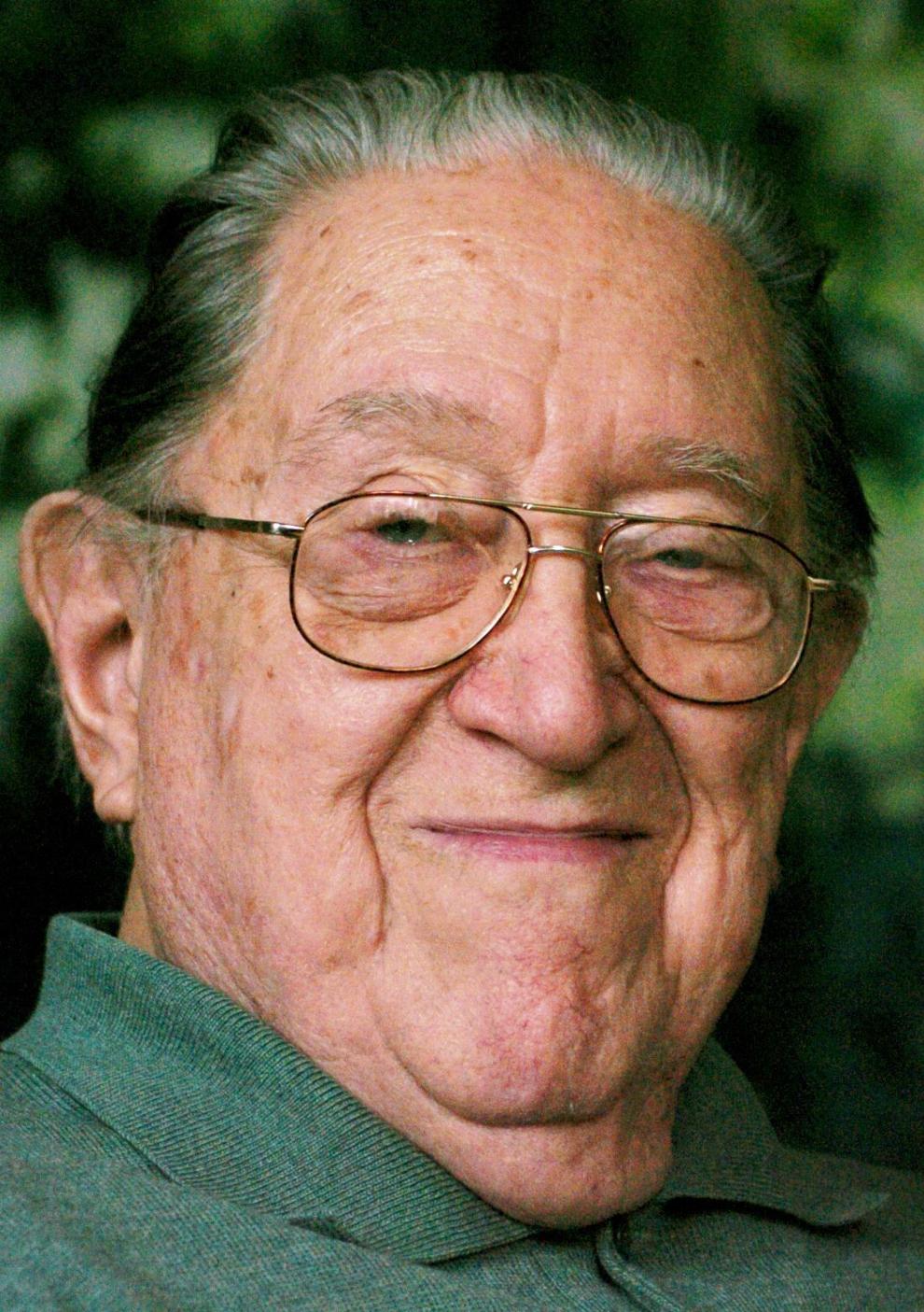 92. Norman Geske
1915-2014
Museum director
The founding director of the Sheldon Museum of Art is largely responsible for the construction of the Philip Johnson-designed building, acquiring much of Sheldon's acclaimed American art collection and helping establish the Museum of Nebraska Art.
93. Frank Woods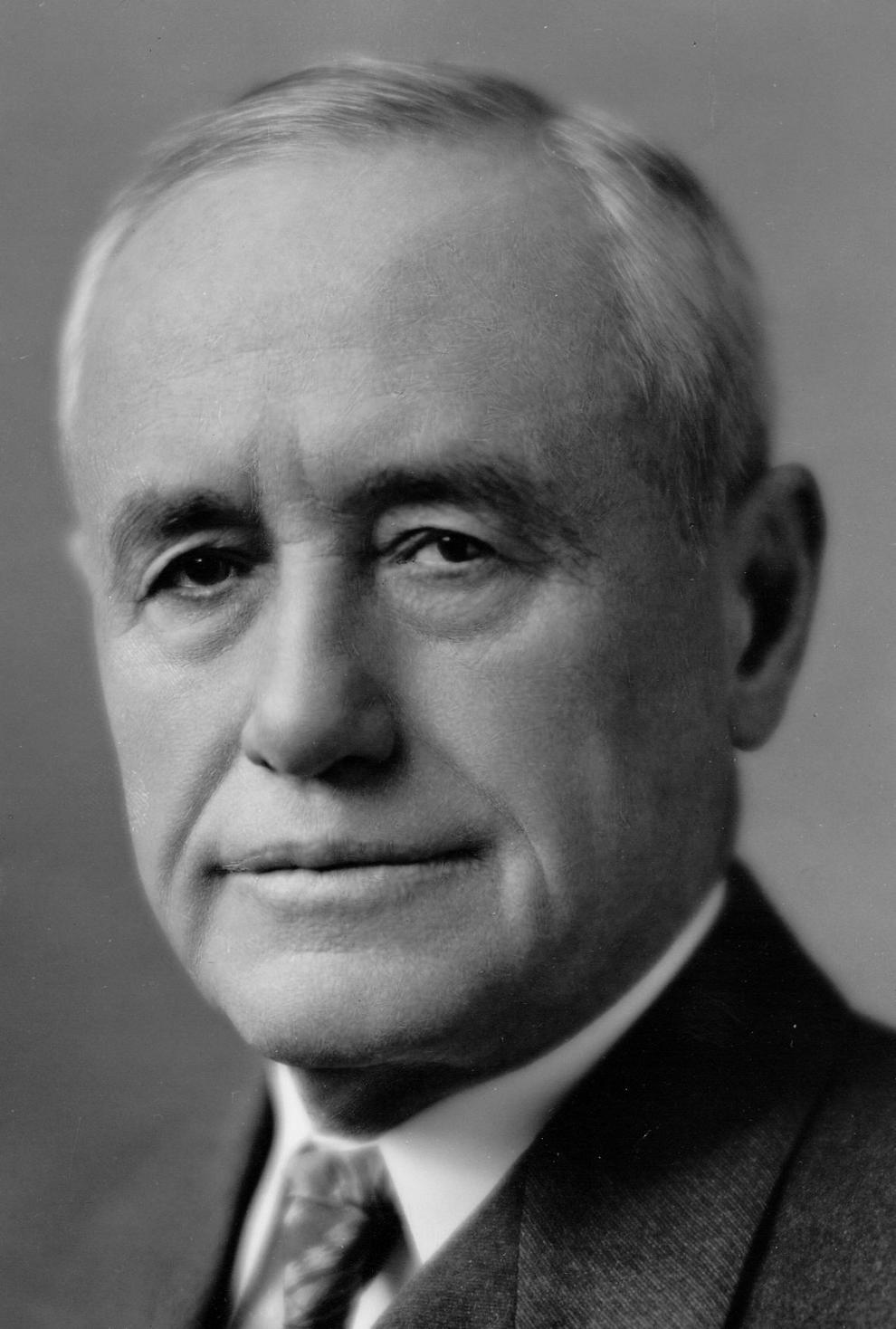 93. Frank Woods
1868-1952
Philanthropist
The attorney founded what became the Lincoln Telephone & Telegraph Company in 1905, helped create universal telephone service in the 1910s and pioneered use of dial telephones. He established the Woods Charitable Fund, which continues to operate, in 1941.
94. J. Lee Rankin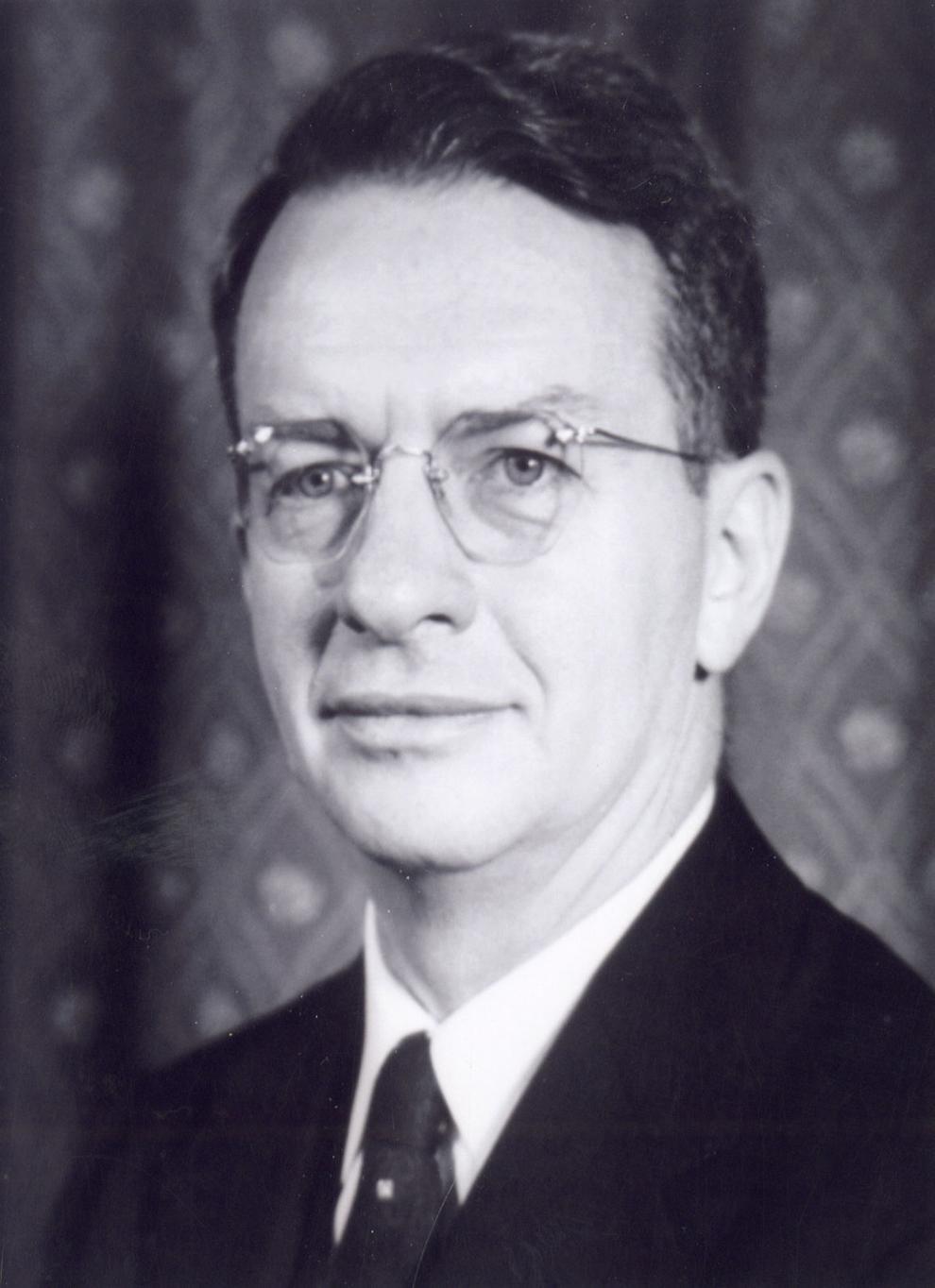 94. J. Lee Rankin
1907-1996
Attorney
Born in Hartington, Rankin got his law degree and practiced in Lincoln, served as U.S. Solicitor General (1956-1961), argued the groundbreaking Gideon vs. Wainwright case for the ACLU and was general counsel for the Warren Commission.
95. Gordon MacRae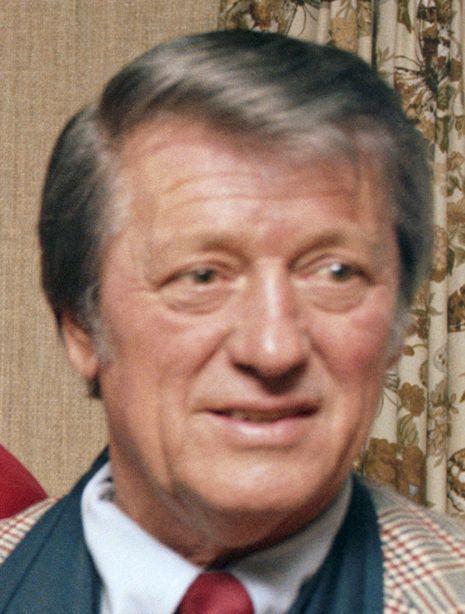 95. Gordon MacRae
1921-1986
Actor
New Jersey-born MacRae, a singer and actor best known for starring in 1950's film adaptations of "Oklahoma" and "Carousel," appeared on dozens of TV shows and worked the Broadway stage. He lived in Lincoln in the '70s and '80s.
96. Montgomery Clift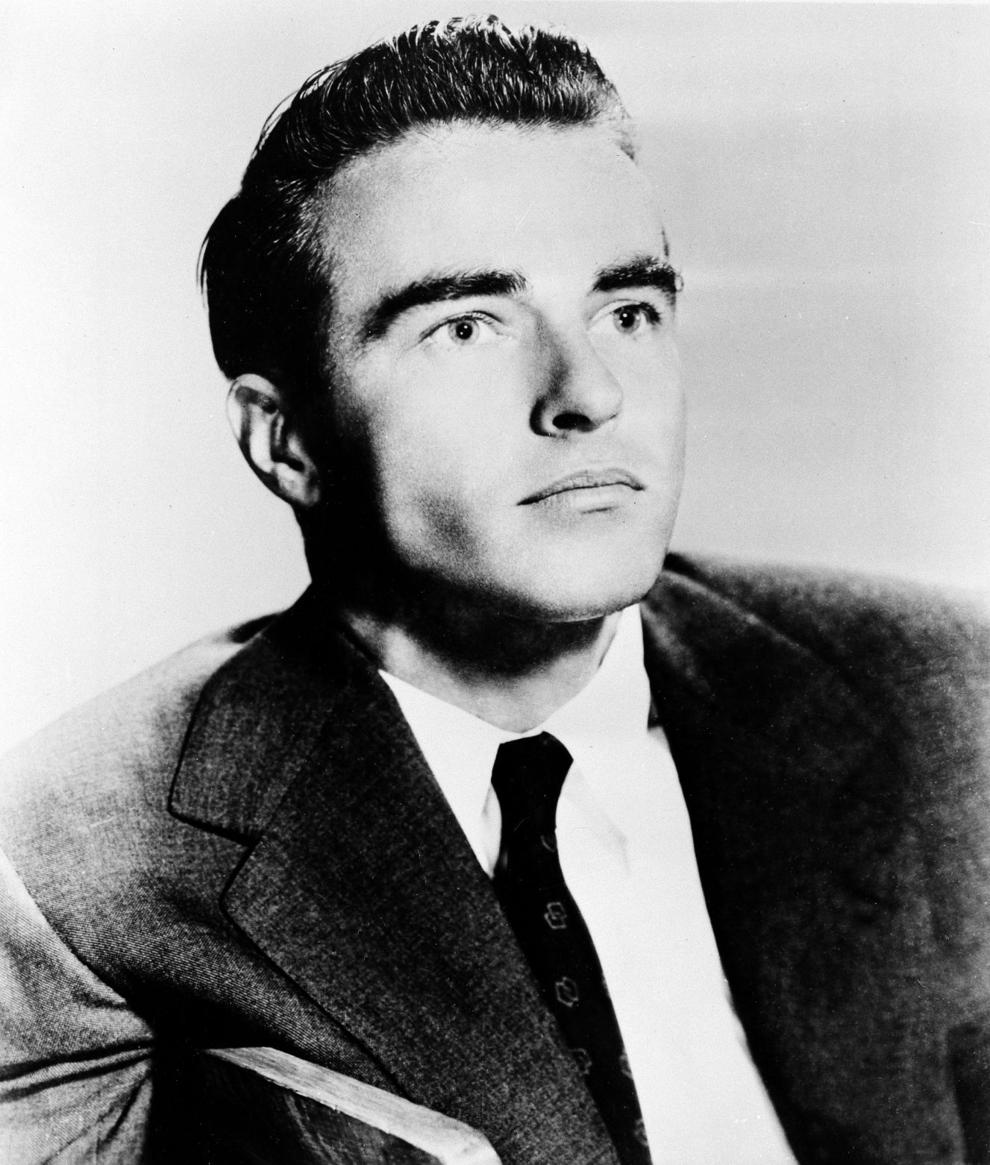 96. Montgomery Clift
1920-1966
Actor
Omaha-born Clift, an original method actor, began his career on Broadway at age 15, was nominated for four Academy Awards, most notably for "A Place in the Sun," before a 1956 car accident essentially ended his career.
AP file photo
97. Mabel Lee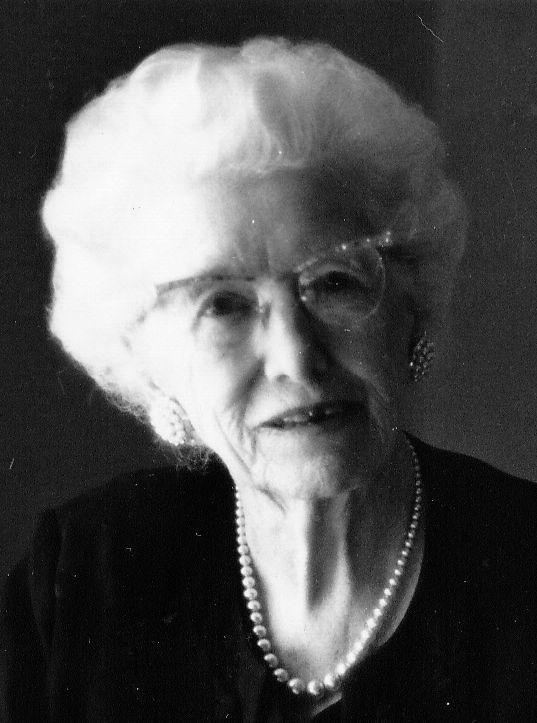 97. Mabel Lee
1886-1985
Educator
Lee served as director and chair of physical education for women at the University of Nebraska (1924-1952), became an internationally-known fitness expert and physical education pioneer and expanded sports and academic programs for women.
98. Weldon Kees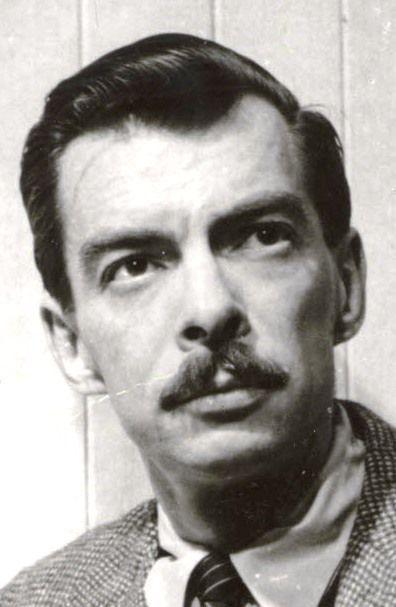 98. Weldon Kees
1914-1955
Poet/Artist
Born in Beatrice, Kees studied at Doane College and the University of Nebraska before establishing himself as a poet and abstract expression painter in 1940s New York. He spent his final years in San Francisco, mysteriously disappearing in 1955.
99. Howard Hanson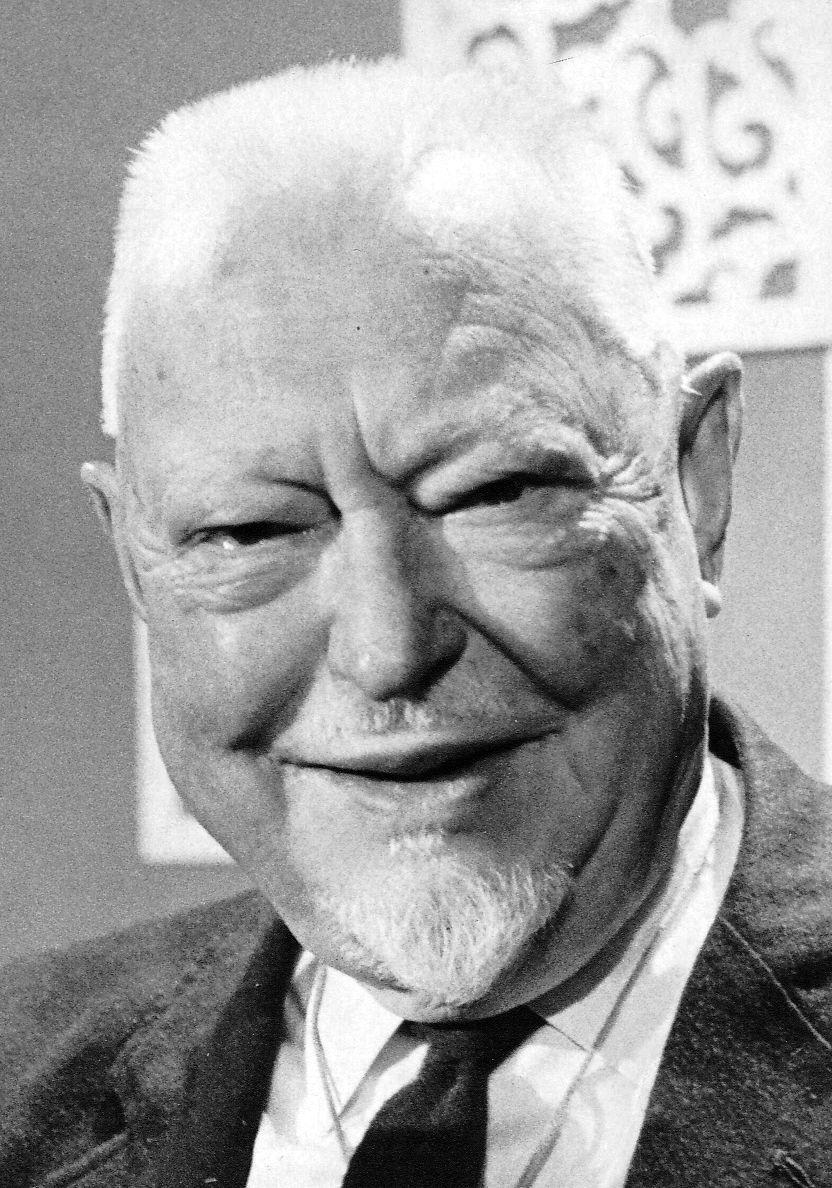 99. Howard Hanson
1896-1981
Composer
The Wahoo-born composer won the Pulitzer Prize in 1944 for his Symphony No. 1. He was director of the Eastman School of Music for 40 years and became known as a champion for classical music.
100. William 'Speedy Bill' Smith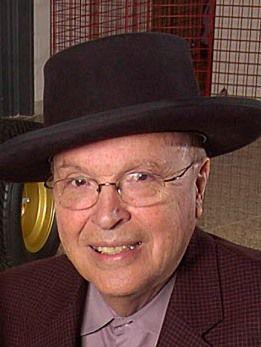 100. William Smith
1929-2014
Auto Racing
"Speedy Bill" founded Lincoln-based Speedway Motors, America's oldest speed shop and one of the world's largest manufacturers and distributors of parts for racing and street rod markets. He also owned nationally-competitive go-karts, dragsters and Indy cars.
101. Keith Jacobshagen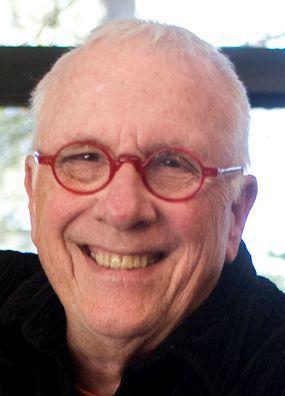 101. Keith Jacobshagen
1941-
Artist
The pre-eminent painter of Heartland landscapes, Jacobshagen, a retired University of Nebraska-Lincoln art professor, has had his distinctive, low-horizon views of Southeast Nebraska displayed in prominent museums and private collections across the country.
Julie Koch
102. Mary Pipher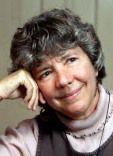 102. Mary Pipher
1947-
Psychologist, author
The author of the No. 1 bestseller, "Raising Ophelia: Saving the Selves of Adolescent Girls," Lincoln clinical psychologist Pipher has written nine books, primarily on how American culture influences mental health. She is a strong voice for progressive causes in the state.
Julie Koch
103. Andrew Higgins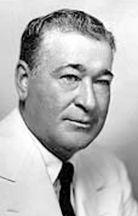 103. Andrew Higgins
1886-1952
Manufacturer
Higgins, who grew up in Columbus and Omaha, has been credited as "the man who won the war for us" for his invention and manufacturing of "Higgins boats," the ramp-bowed landing craft used by American forces during World War II.
104. Gilbert Hitchcock

104. Gilbert Hitchcock
1859-1934
Publisher
The son of a U.S. senator, Omaha's Hitchcock established the Omaha Evening World in 1885 and four years later purchased the Omaha Morning Herald to create the Omaha World-Herald. He served as a Democratic congressman and two-term U.S. senator.
105. Charles Gere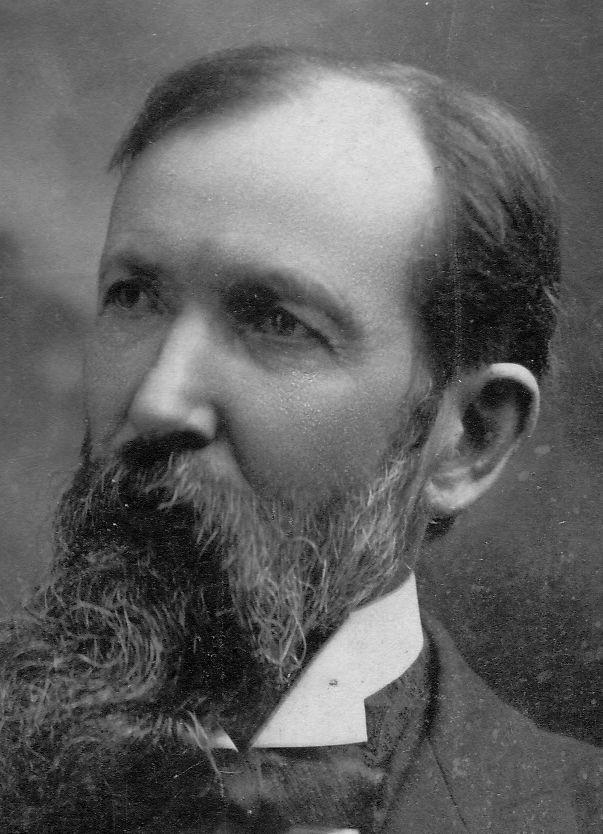 105. Charles Gere
1838-1904
Publisher
Gere established The Nebraska Commonwealth, the state's first newspaper, in Lincoln. As a member of the Nebraska Legislature, he led efforts to establish the University of Nebraska, as well as the state's first prison and first asylum. 
106. Jordan Larson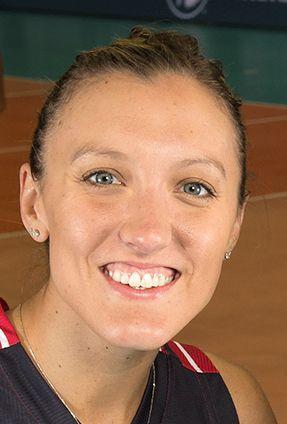 106. Jordan Larson
1986-
Volleyball
Larson drew statewide attention as a prep phenom in the small town of Hooper, then became every young volleyball player's idol — winning a national title at Nebraska in 2006 and twice winning medals at the Olympic Games.
Julie Koch
107. Ed Zorinsky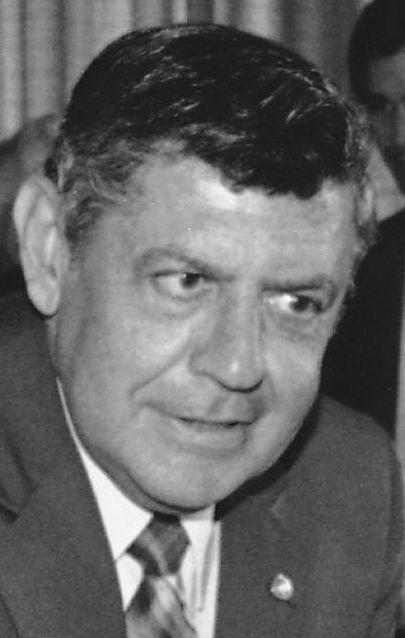 107. Ed Zorinsky
1928-1987
U.S. senator
In 1976, after switching political parties, the popular Omaha mayor became the first Democrat elected to the U.S. Senate from Nebraska in more than 40 years and the first Jewish person ever to win a statewide election. He was known for his Foreign Relations Committee work.
Julie Koch
108. Dick Cheney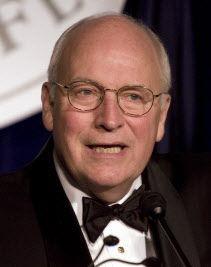 108. Dick Cheney
1941-
Vice president
Cheney, who grew up in Lincoln, was one of the most powerful and influential vice presidents in history during his 2001-2008 tenure with President George W. Bush. Cheney was seen as being responsible for expanding presidential powers and implementing Bush's Iraq War policy.
Julie Koch
109. Roman Hruska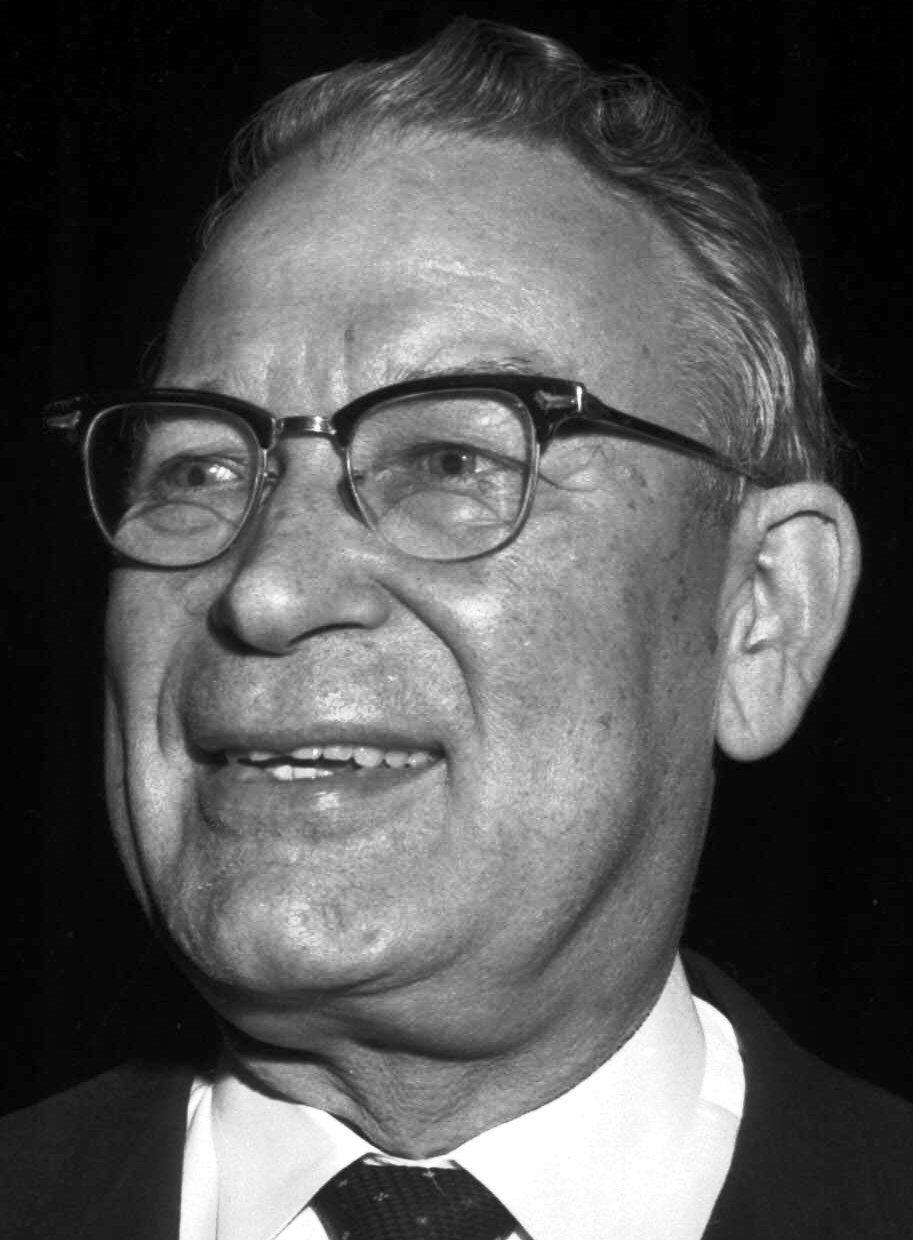 109. Roman Hruska
1904-1999
U.S. senator
The David City native served in the U.S. Senate from 1954 to 1976. One of the most vocal conservatives of the era, Hruska was a skillful legislator who strongly influenced the federal criminal justice system.
110. Gutzon Borglum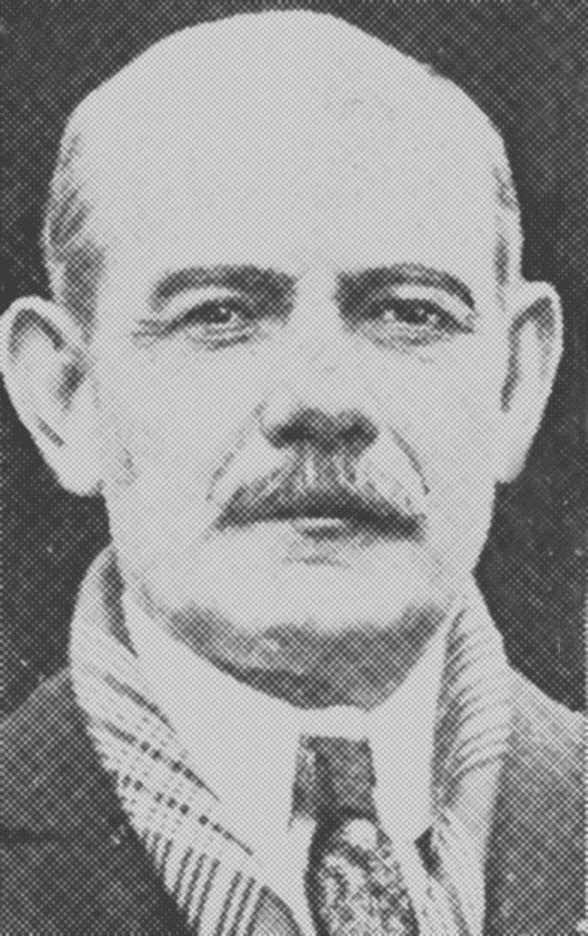 110. Gutzon Borglum
1867-1941
Sculptor
Borglum, who grew up in Omaha and Fremont, was involved in the carving of Stone Mountain in Georgia and created Mount Rushmore, working on the South Dakota stone faces of four presidents from 1927 until his death in 1941.
111. Dave Rimington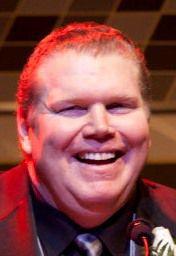 111. Dave Rimington
1960-
Football
An All-American for Nebraska in 1981 and 1982, Omaha-born Rimington played seven seasons in the NFL and now is president of the Boomer Esiason Foundation. He's the namesake of the Rimington Trophy presented annually to the best collegiate center.
112. Thomas Rogers Kimball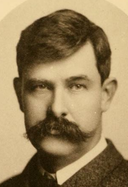 Thomas R. Kimball
1862-1934
Architect
Coming to Nebraska in his teens, Kimball became known for his classical style of architecture, with many of his buildings now on the NRHP, including the Lincoln Telephone Company Building (1894) and Omaha's St. Philomena's Cathedral (1908). 
113. Logan Fontenelle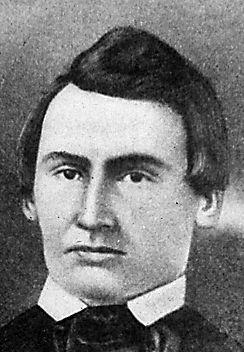 113. Logan Fontenelle
1825-1855
Interpreter
Born of French and Omaha ancestry, Fontenelle served as interpreter during land negotiations between Omaha leaders and the U.S. government in the 1850s. He died when his hunting party was attacked by Sioux.
114. Nick Nolte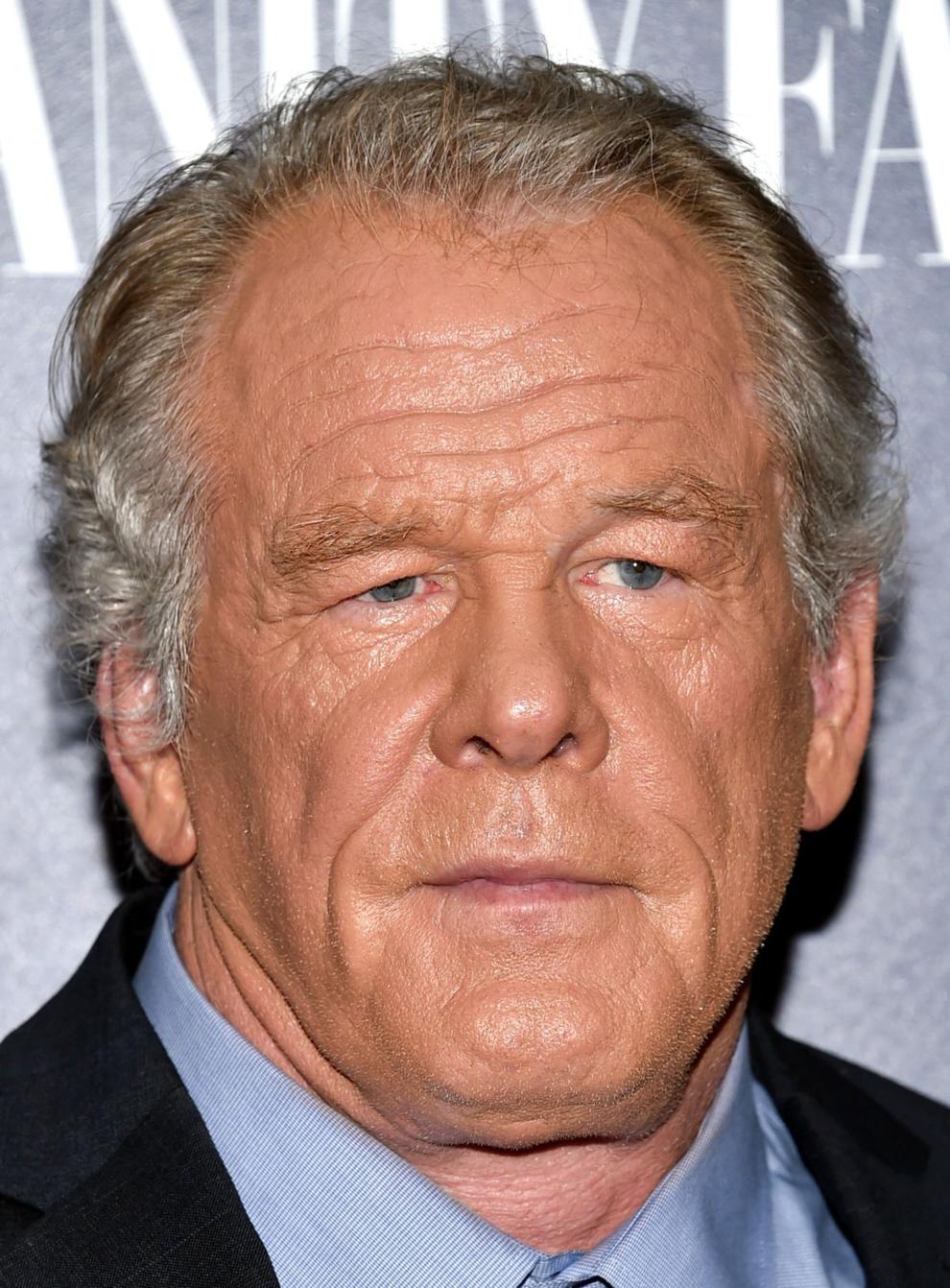 114. Nick Nolte
1941-
Actor
The Omaha-born, Oscar-nominated actor was expelled from Benson High before graduating from Westside and playing college football in Arizona. He's acted in more than 70 movies and several TV series, currently starring as the title character on EPIX's "Graves."
115. James Coburn
115. James Coburn
1928-2002
Actor
The Laurel-born Oscar winner appeared in more than 70 films and 100 TV shows during his 45-year career. He's best known for his "cool" in the '60s in movies such as "In Like Flint" and "The President's Analyst."
116. Randy Meisner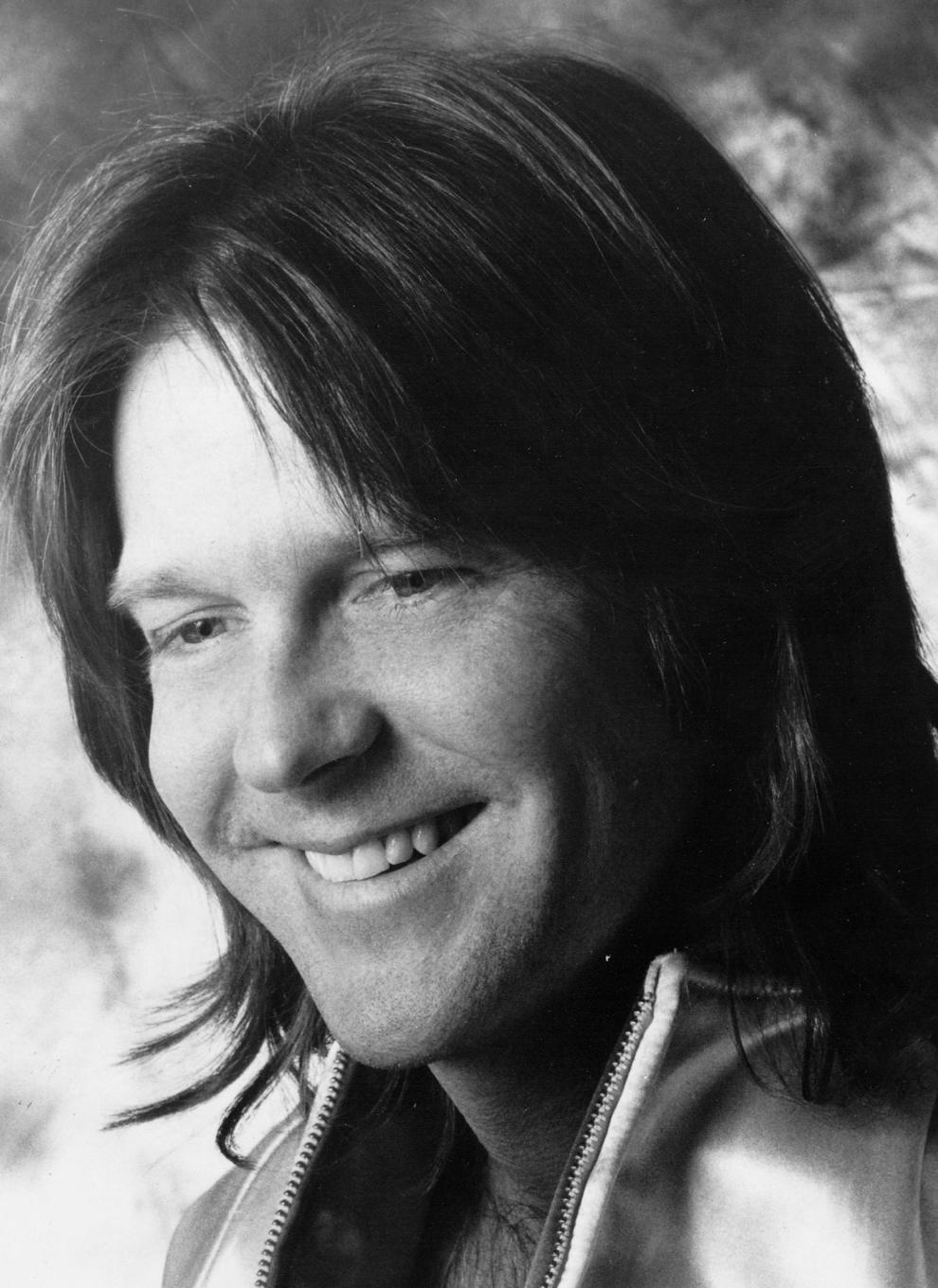 116. Randy Meisner
1946-
Musician
Born in Scottsbluff, the bassist was a founding member of The Eagles. He moved to California in the mid-'60s where he played with Poco and The Stone Canyon before joining The Eagles in 1971 and playing to 1977.
117. Max Baer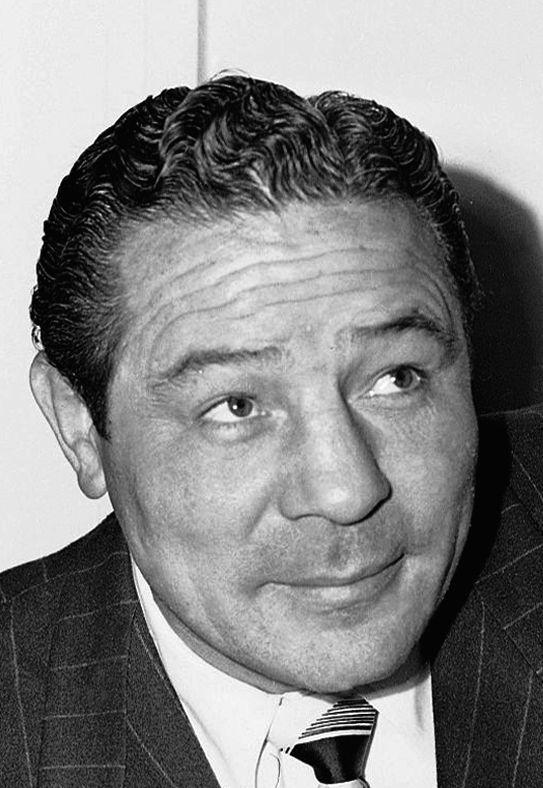 117. Max Baer
1909-1959
Boxing
Born in Omaha, Baer boxed professionally for 13 years (1929-41), beating Adolf Hitler's favorite fighter (Max Schmeling), winning the heavyweight title in 1934 and fighting in the first televised heavyweight prizefight in 1939.
118. Magic Slim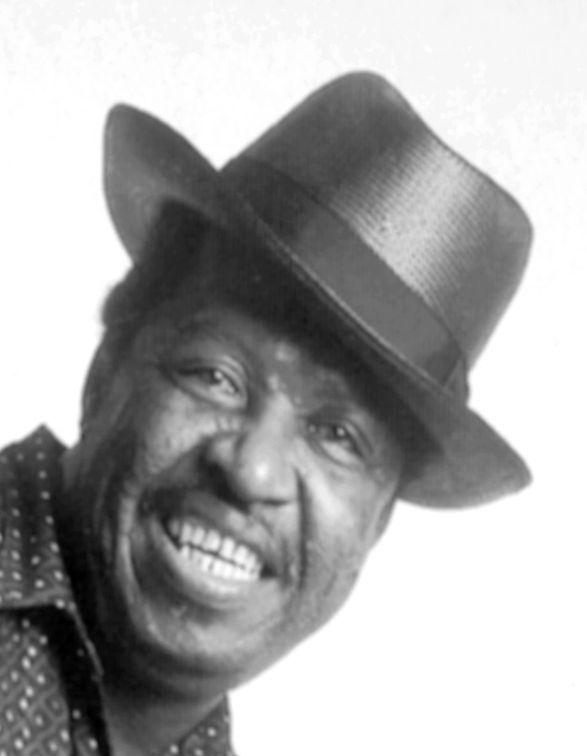 118. Magic Slim
1937-2013
Bluesman
Morris "Magic Slim" Holt was born in Mississippi and moved to Chicago in the 1950s becoming a Blues Music Award-winning band leader, guitarist and singer. A fixture at the Zoo Bar for more than 35 years, Slim moved to Lincoln in the early 1990s.
119. Carl Curtis
119. Carl T. Curtis
1905-2000
Politician
The Kearney-born attorney represented Nebraska in Congress from 1939 to 1954, with several of his ideas implemented in the 1950 Social Security Act, and served as U.S. senator from 1955 to 1979.
120. Seacrest Family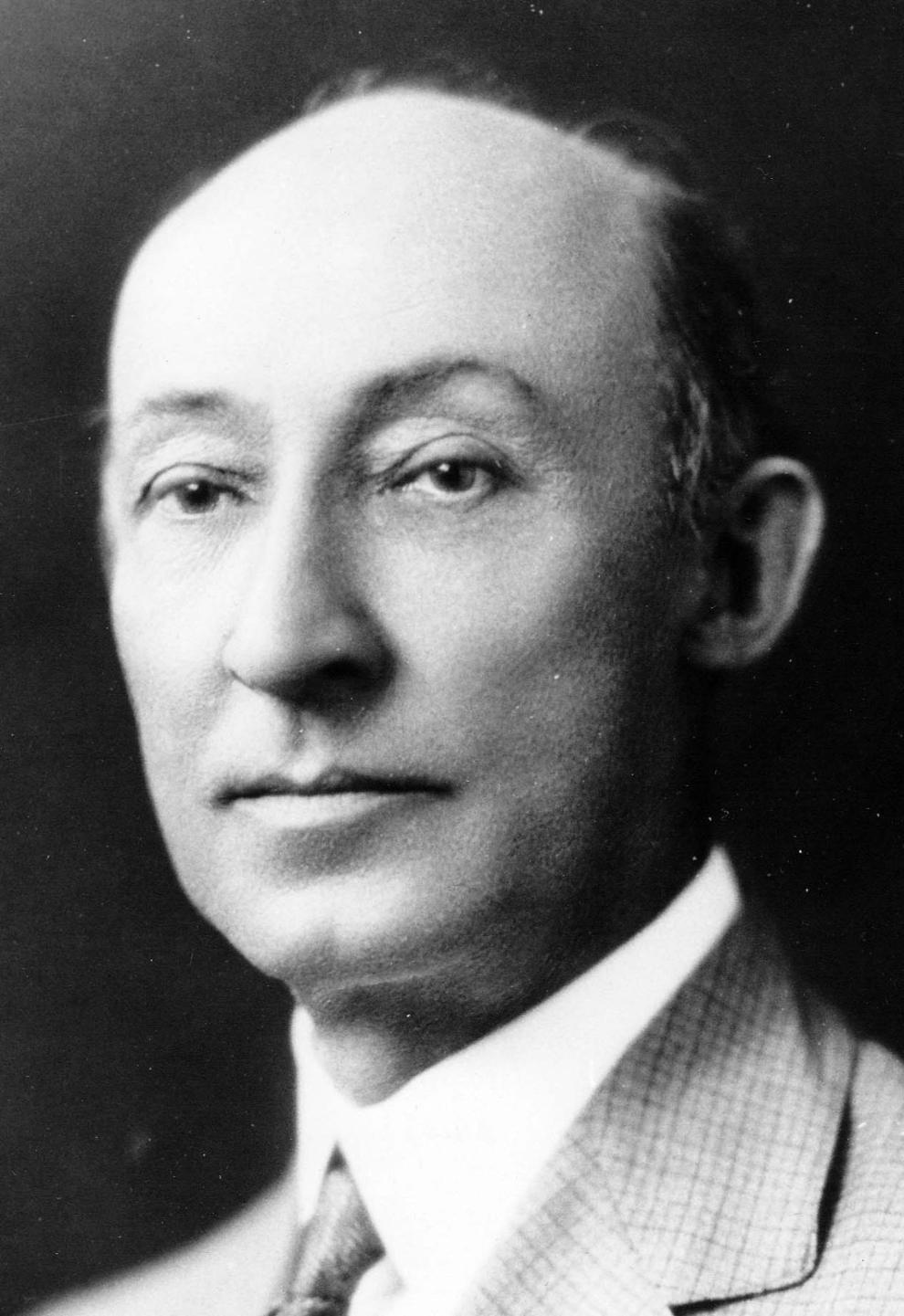 120. Seacrest Family
Publishers
In 1901, Joe C. Seacrest (above), a Pennsylvania "printer's devil" turned editor, purchased the Nebraska State Journal, beginning more than 90 years of Nebraska newspaper publishing by the Seacrest family. The Journal won the 1948 Pulitzer Prize for public service.
121. Gabrielle Union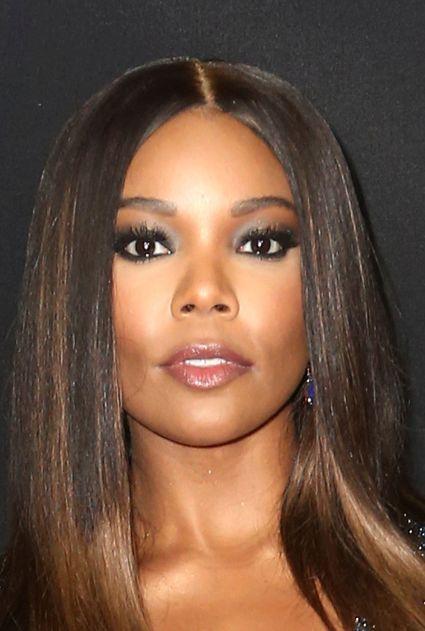 121. Gabrielle Union
Actress
1972-
The title character in BET's "Being Mary Jane" was born in Omaha and attended UNL before transferring to UCLA and beginning her acting career. She has appeared in more than 30 movies and 20 TV series.
122. Paul Revere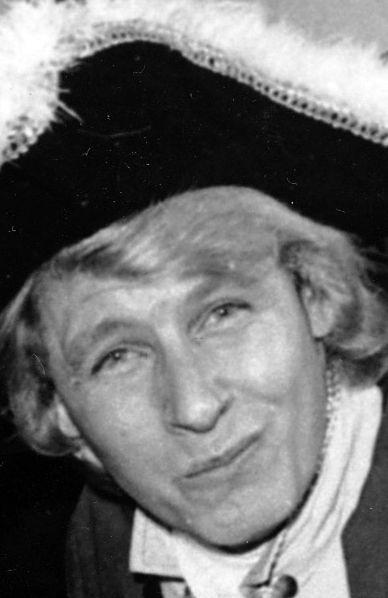 122. Paul Revere
1938-2014
Musician
Born Paul Revere Dick in Harvard, Revere, known as the "Madman of Rock 'n' Roll" was the keyboard-playing leader of the Revolutionary War-themed band Paul Revere & The Raiders, known for songs like "Kicks" and "Not Your Steppin' Stone."
AP file
123. Jonas Brandeis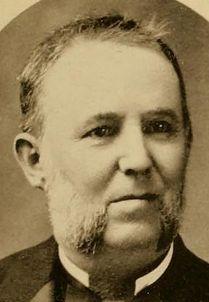 123. Jonas L. Brandeis
1836-1903
Retailer
Brandeis moved his family to Omaha, where he started J.L. Brandeis & Sons, which during its pinnacle in the 1960s and '70s was deemed Nebraska's department store, with locations throughout the state. 
124. Herman Cain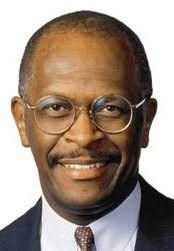 124. Herman Cain
1945-2020
Business
Cain arrived in Omaha in 1986, where he turned around the then-Pillsbury-owned Godfather's pizza chain as its CEO and president. His business success served as springboard for him to go into politics and make a 2012 presidential run.
125. Paul Williams
125. Paul Williams
1940-
Composer
The Omaha-born Oscar, Grammy and Golden Globe winner earned induction into the Songwriters Hall of Fame for such gems as "We've Only Just Begun," "Rainy Days and Mondays," "An Old Fashioned Love Song" and "The Rainbow Connection."  
Wade Payne
126. Nicholas Sparks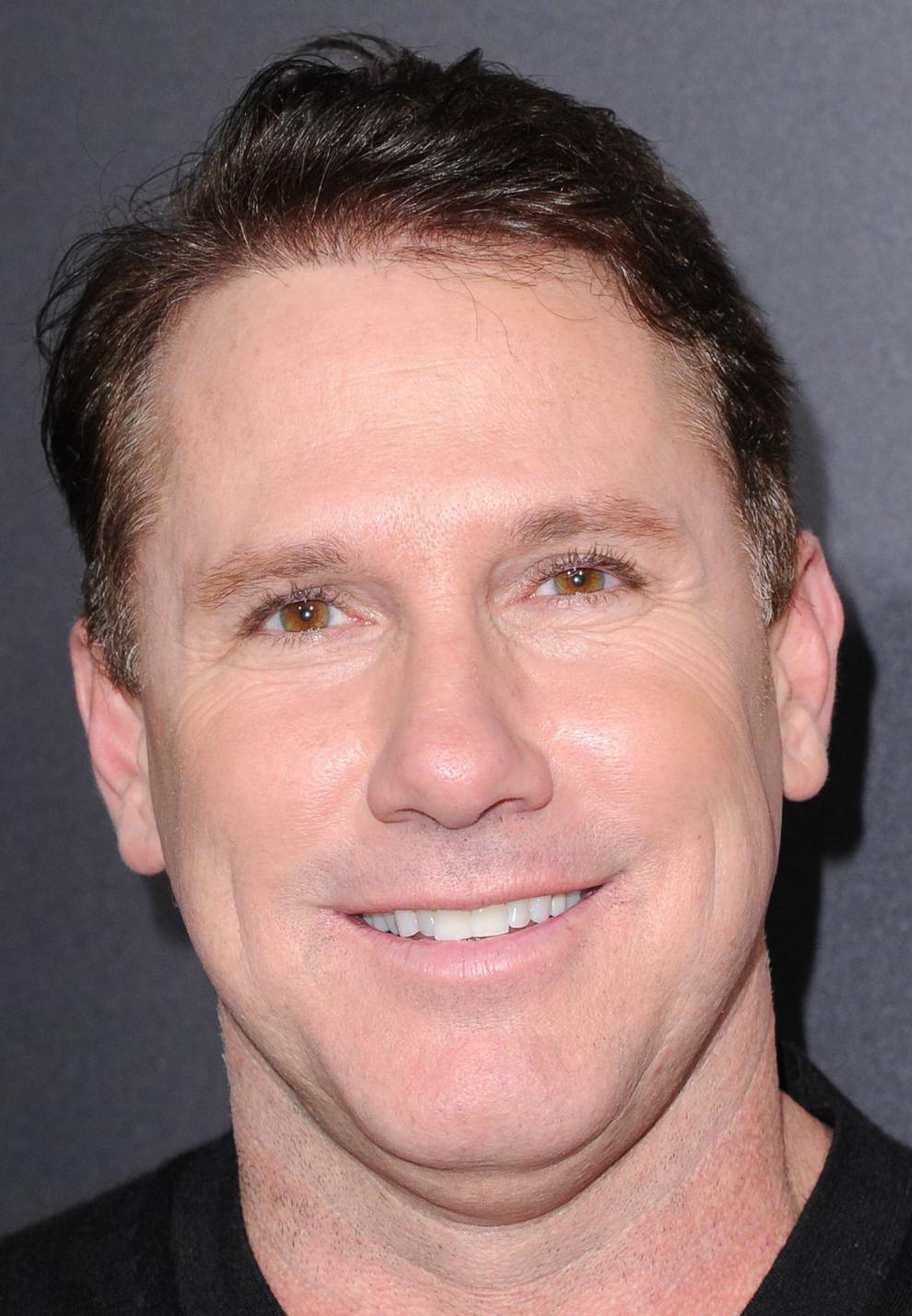 126. Nicholas Sparks
1965- 
Author
Born in Omaha, Sparks has become one of the world's most-beloved storytellers, with many of his best-selling, tear-jerking novels adapted for the big screen, including "The Notebook,"  "Dear John" and "Safe Haven." 
Richard Shotwell
127. Edward Ruscha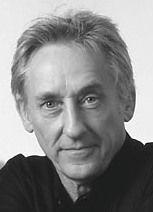 127. Ed Ruscha
1937-
Artist
Omaha-born Ruscha was elected to the American Academy of Arts and Letters in 2001, recognized for his paintings that incorporate words and phrases and commercial graphics and his photographic books that draw on the Beat Generation and pop art.
128. "Wahoo" Sam Crawford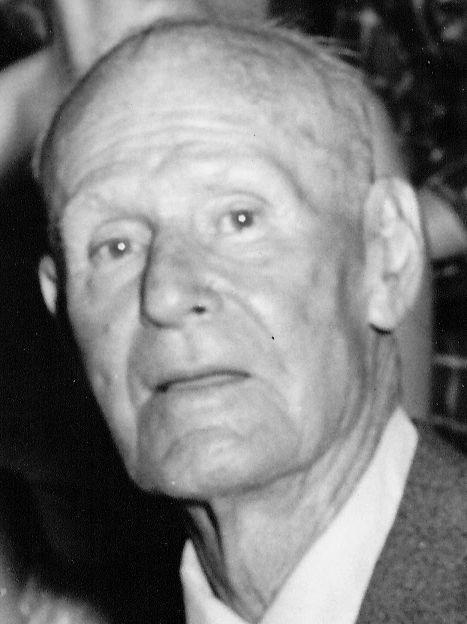 128. Sam Crawford
1880-1968
Baseball
Nicknamed "Wahoo," the Hall of Fame outfielder holds MLB records for triples in a career and inside-the-park homers in a season. Playing from 1899 to 1917, he became first player to lead both AL and NL in homers.
129. Neal Hefti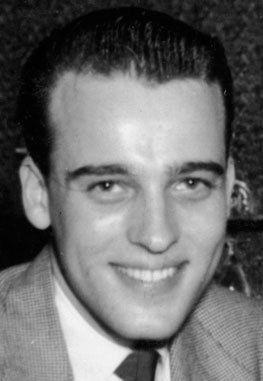 129. Neal Hefti
1922-2008
Composer
Most popularly known for his theme songs to the "Batman" TV show and "The Odd Couple," Hefti was born in Hastings, grew up in Omaha and became a jazz trumpeter and arranger before writing scores for film and television.
130. Marg Helgenberger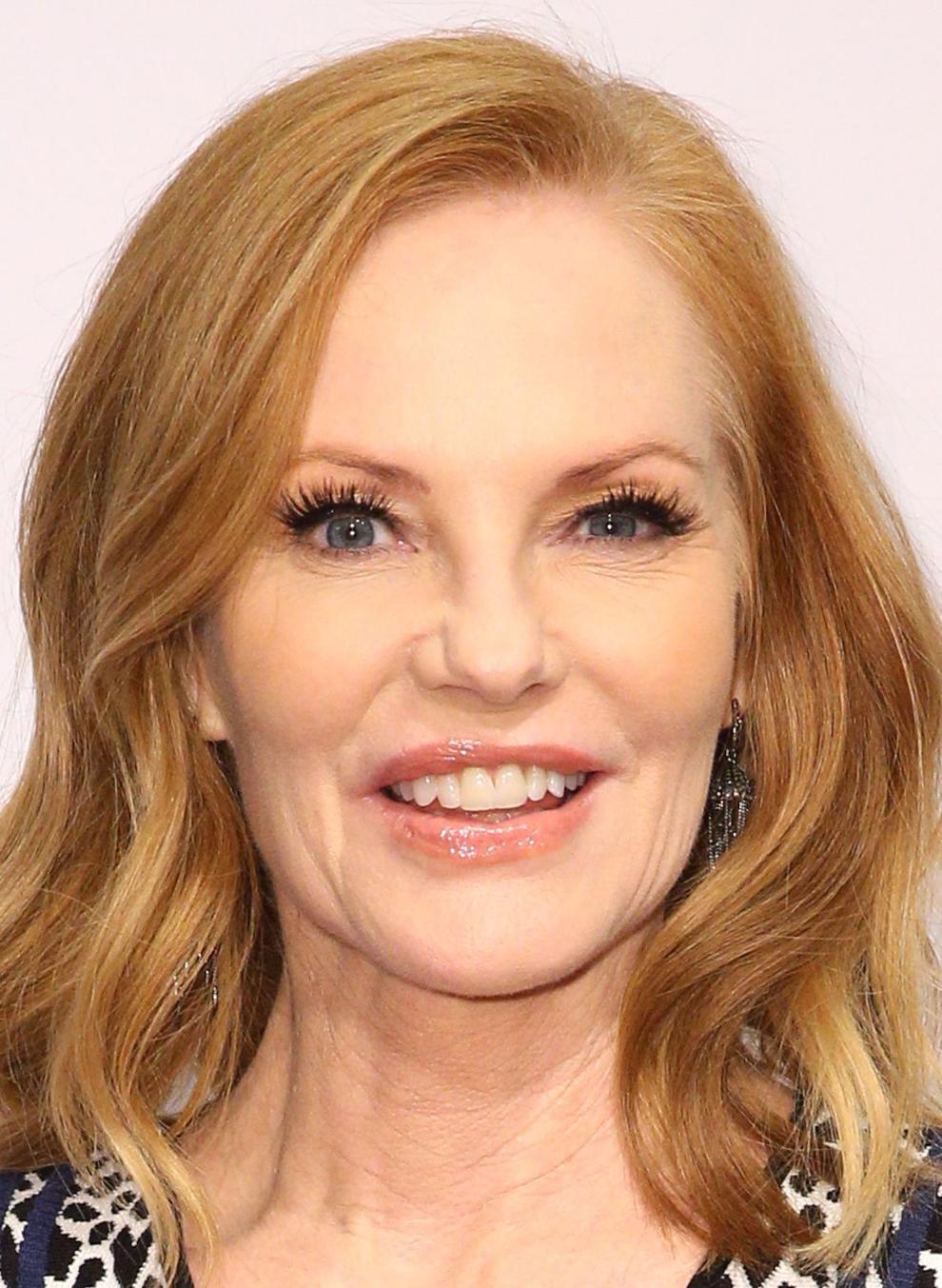 130. Marg Helgenberger
1958-
Actress
Raised in North Bend, Helgenberger gained attention on the daytime soap "Ryan's Hope" before winning an Emmy for "China Beach." She is best known for her role as Catherine Willows on the long-running CBS hit "CSI."
131. Charlie Greene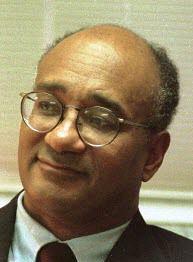 131. Charlie Greene
1945-
Track & Field
The inaugural member of the Nebraska Athletics Hall of Fame won a gold medal on the U.S. 4×100-meter relay and a bronze in the 100 at the 1968 Olympics. He tied the world record in the 100 three times. 
132. Lee Simmons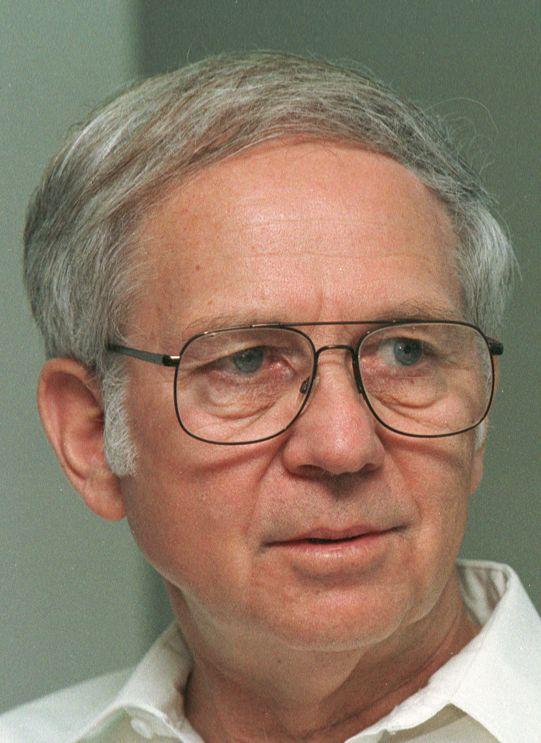 132. Lee G. Simmons
1938-
Zoo Director
As director of the Henry Doorly Zoo (1970-2009) and chairman of the Omaha Zoo Foundation (2009-), Simmons built the zoo into a world-class destination, elevated conservation awareness and launched new research programs.
133. Zager and Evans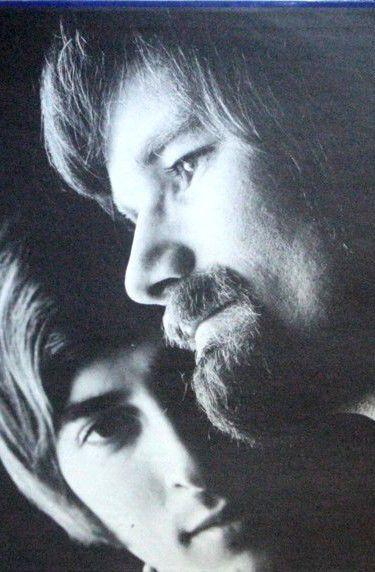 133. Zager and Evans
Rock band
In 1969, guitarist/singers Denny Zager and Rick Evans, bassist Mark Dalton and drummer Dave Trupp released "In The Year 2525." It hit the top of the charts in July 1968, staying for six weeks — the only No. 1 hit from Nebraska.
134. James Valentine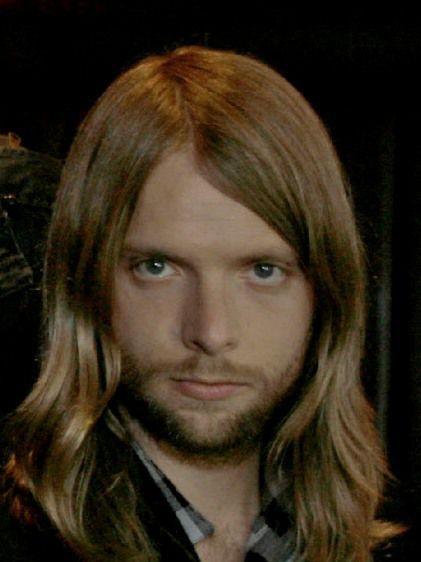 134. James Valentine
1978-
Guitarist
Moving from Lincoln to California with his band Square in 2000, Valentine joined the group that became Maroon 5 a year later. The most popular band of the 2000s, Maroon 5 has sold more than 20 million albums worldwide.
135. Fred Seaton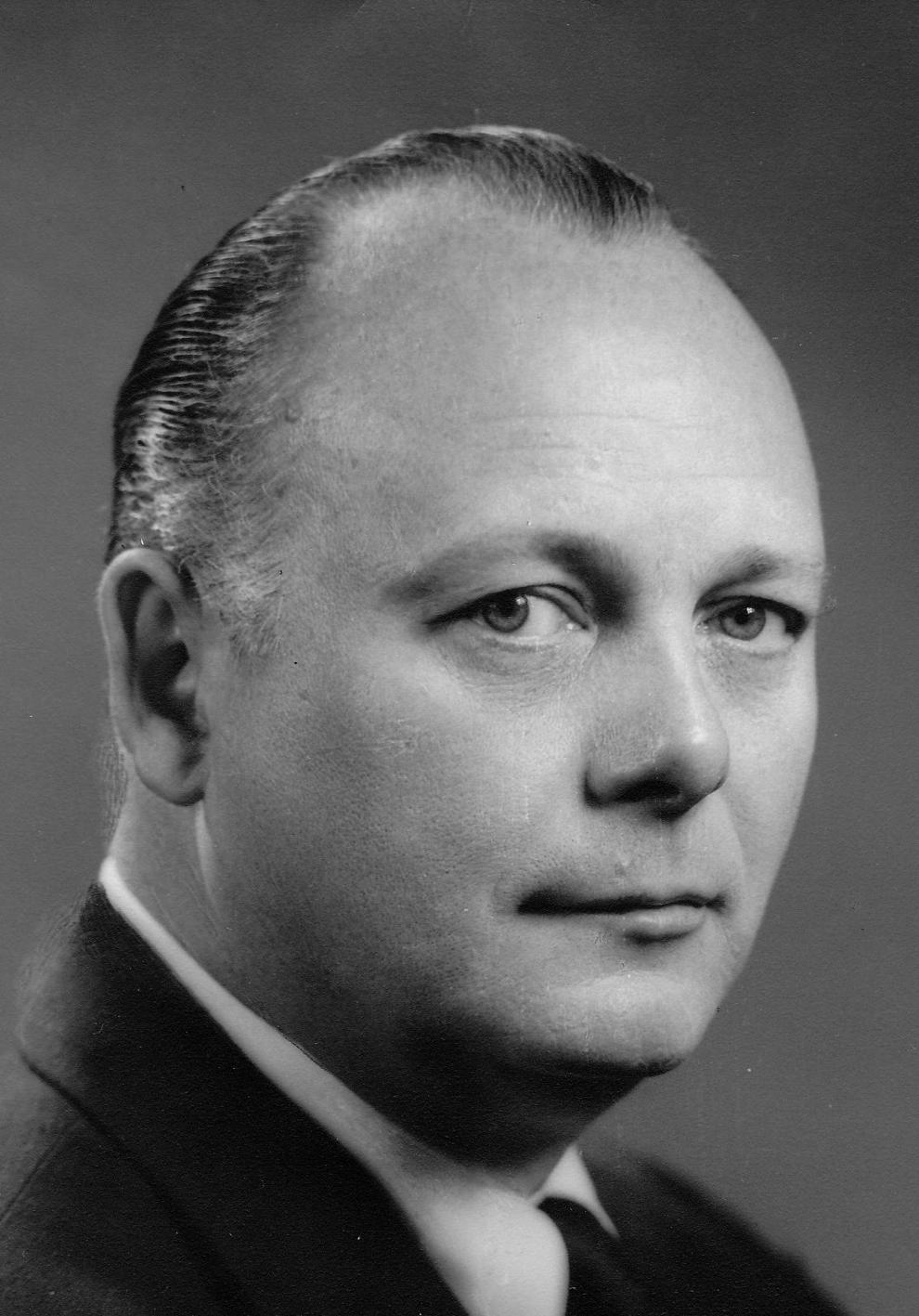 135. Fred Seaton
1909-1974
Politician
The longtime Hastings Tribune publisher went from serving in the Nebraska Legislature (1945-49) to becoming the 36th U.S. Secretary of the Interior (1956-61) under President Dwight D. Eisenhower.
136. John Falter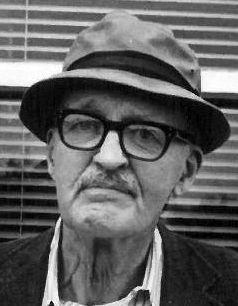 136. John Falter
1910-1982
Illustrator
Falter, who grew up in Falls City, became one of the top magazine illustrators of the 20th century. He's best known for creating more than 120 covers for "The Saturday Evening Post," many of them derived from imagery of middle America.
137. Aaron Douglas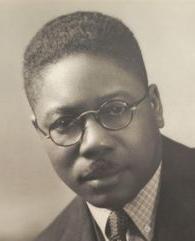 137. Aaron Douglas
1899-1979
Painter
Painter, illustrator and educator, Douglas graduated from the University of Nebraska in 1922 and settled in Harlem three years later, where he became a key figure in the Harlem Renaissance and became the father of African-American art.
138. Guy Chamberlin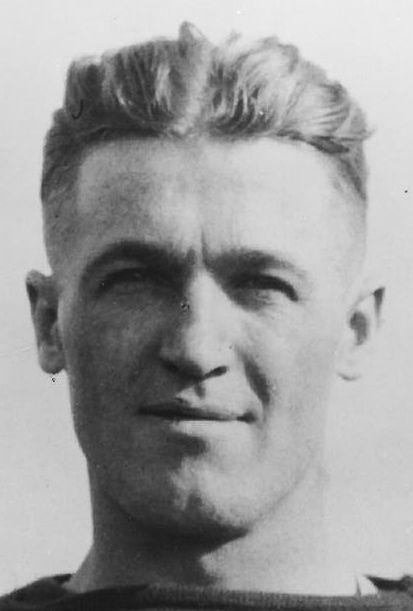 138. Guy Chamberlin
1894-1967
Football
The Blue Springs native played for both NWU and NU, then went on to play and coach in the NFL. He's a member of both the college and pro football halls of fame. Four of his NFL teams won titles.
139. Johnny Goodman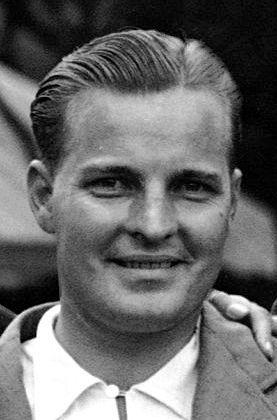 138. Johnny Goodman
1909-1970
Golf
The Omaha native made a name for himself at age 19, defeating golfer Bobby Jones in the U.S. Amateur in 1929. Four years later, he won the U.S. Open and remains the last amateur to win the Open.
Tom Sande
140. Norbert Tiemann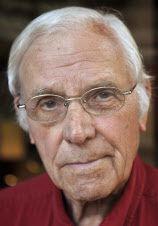 140. Norbert Tiemann
1924-2012
Politician
Elected in 1967, "Nobby" Tiemann, a banker from Wausa, is the most significant governor of the modern era. During his administration, the state began a sales and income tax system, state aid to schools and saw the expansion of the University of Nebraska.
CODY DUTY
141. Victor Lewis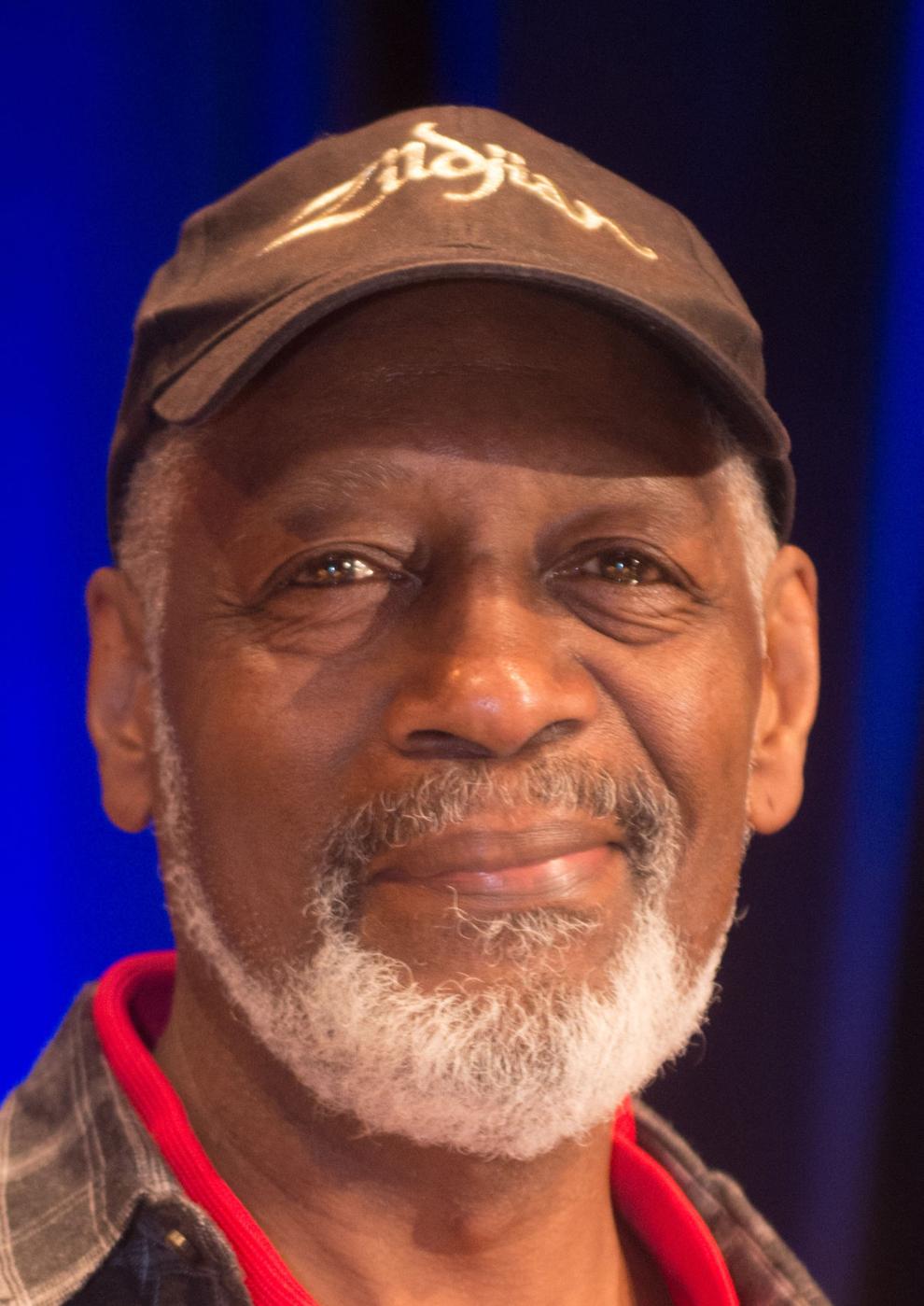 141. Victor Lewis
1950-
Drummer
The Omaha-born University of Nebraska-Lincoln graduate is widely recognized as one of the world's top jazz drummers. In his 40-year career, Lewis has played with a who's-who of jazz, writes songs, records solo albums and teaches.
142. Reinhold Marxhausen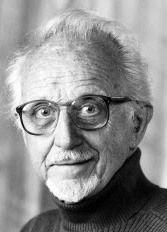 142. Reinhold Marxhausen
1922-2011
Artist
A 40-year art department chair at Concordia, Nebraska (1951-91), Marxhausen painted two mosaic murals in the Nebraska State Capitol and appeared on "Late Night With David Letterman" in 1986 with his Star Dust moon rocks.
143. Michael Forsberg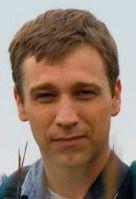 143. Michael Forsberg
1966 –
Photographer
Not only are the Lincoln-born nature photographer's books found on coffee tables throughout the state (and beyond), but his photo of sandhill cranes flying near the Platte River at sunset will be used for a U.S. postage stamp celebrating Nebraska's 150th birthday as a state.
MICHAEL FORSBERG
144. Buddy Miles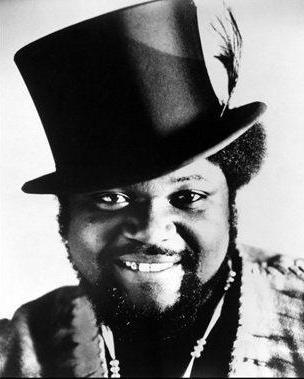 144. Buddy Miles
1947-2008
Drummer
Miles, born in Omaha, was a fixture in late '60s/'70s rock, playing with Jimi Hendrix in the Band of Gypsies, as a member of Electric Flag, leading his own band and as the voice of the "California Raisins" TV ads.
145. "Gorgeous" George Wagner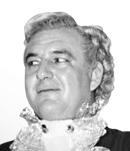 "Gorgeous George" Wagner
1915-1963
Professional wrestler
Wrestling's first flamboyant "heel," Butte-born Wagner grew his dyed-blond hair long, entered the ring in a sequined robe and became wrestling's biggest drawing card when the sport hit TV in the late 1940s. He influenced Muhammad Ali, James Brown and every subsequent "heel."
146. Jack Van Berg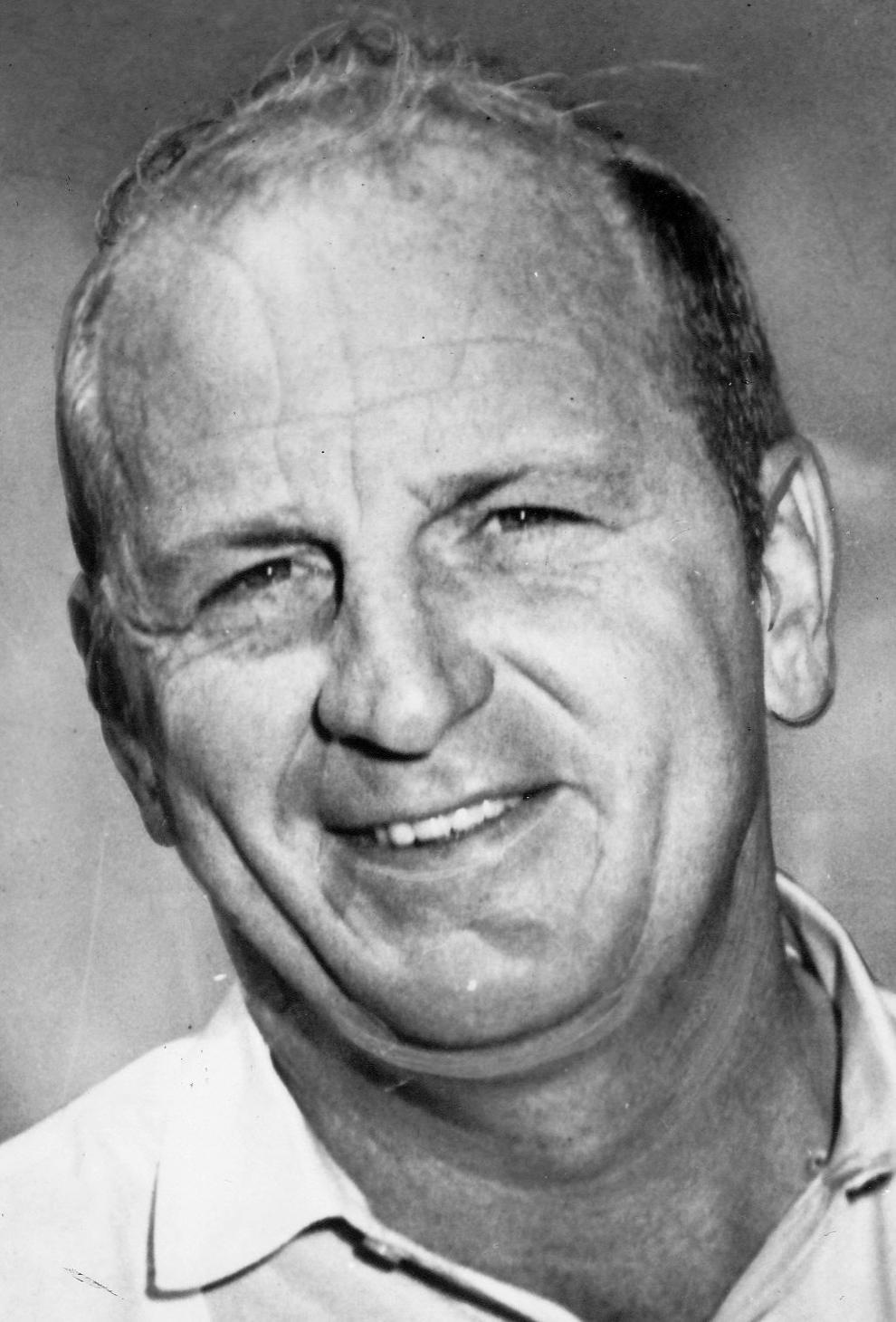 146. Jack Van Berg
1936-
Thoroughbred trainer
The Columbus native followed in his father's footsteps, and both are in the National Racing Hall of Fame. In 1987, he became the first thoroughbred trainer to win 5,000 races. He won the Kentucky Derby and Breeders' Cup Classic with Alysheba.
147. Mike Hill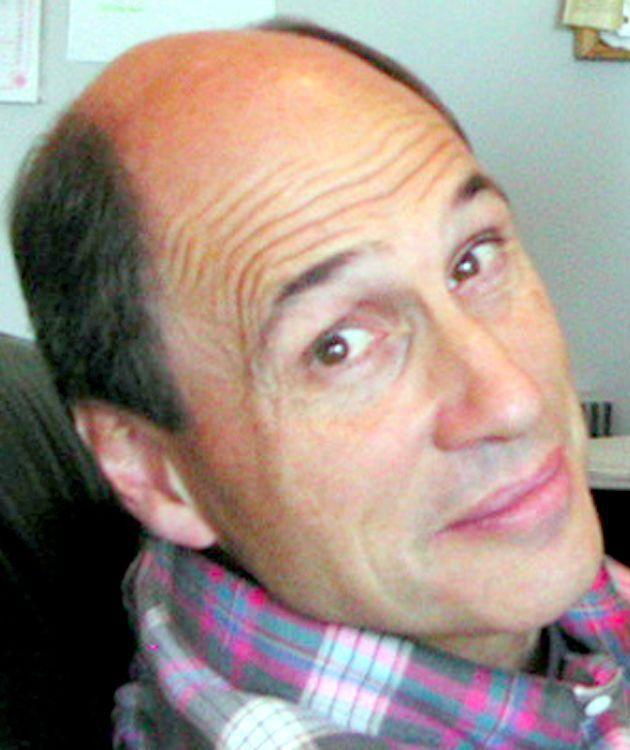 147. Mike Hill
1952-
Film editor
Omaha-born Hill and his editing partner, Dan Hanley, are best known for working with director Ron Howard. Their collaboration dates back to Howard's "Night Shift" (1982) and includes a Best Film Editing Oscar for "Apollo 13" (1995).
148. Wynonie Harris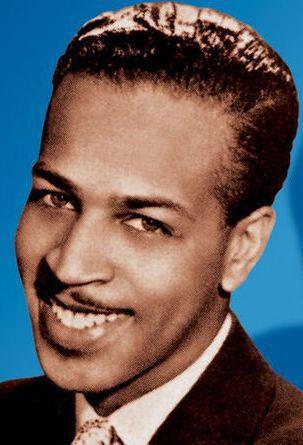 148. Wynonie Harris
1915-69
Blues shouter
A blues shouter and R&B singer, Harris had 16 "race" and R&B hits in the '40s and '50s, notably "Good Rockin' Tonight," later recorded by Elvis Presley, one of those influenced by the Omaha-born forerunner of rock 'n' roll.
149. Swoosie Kurtz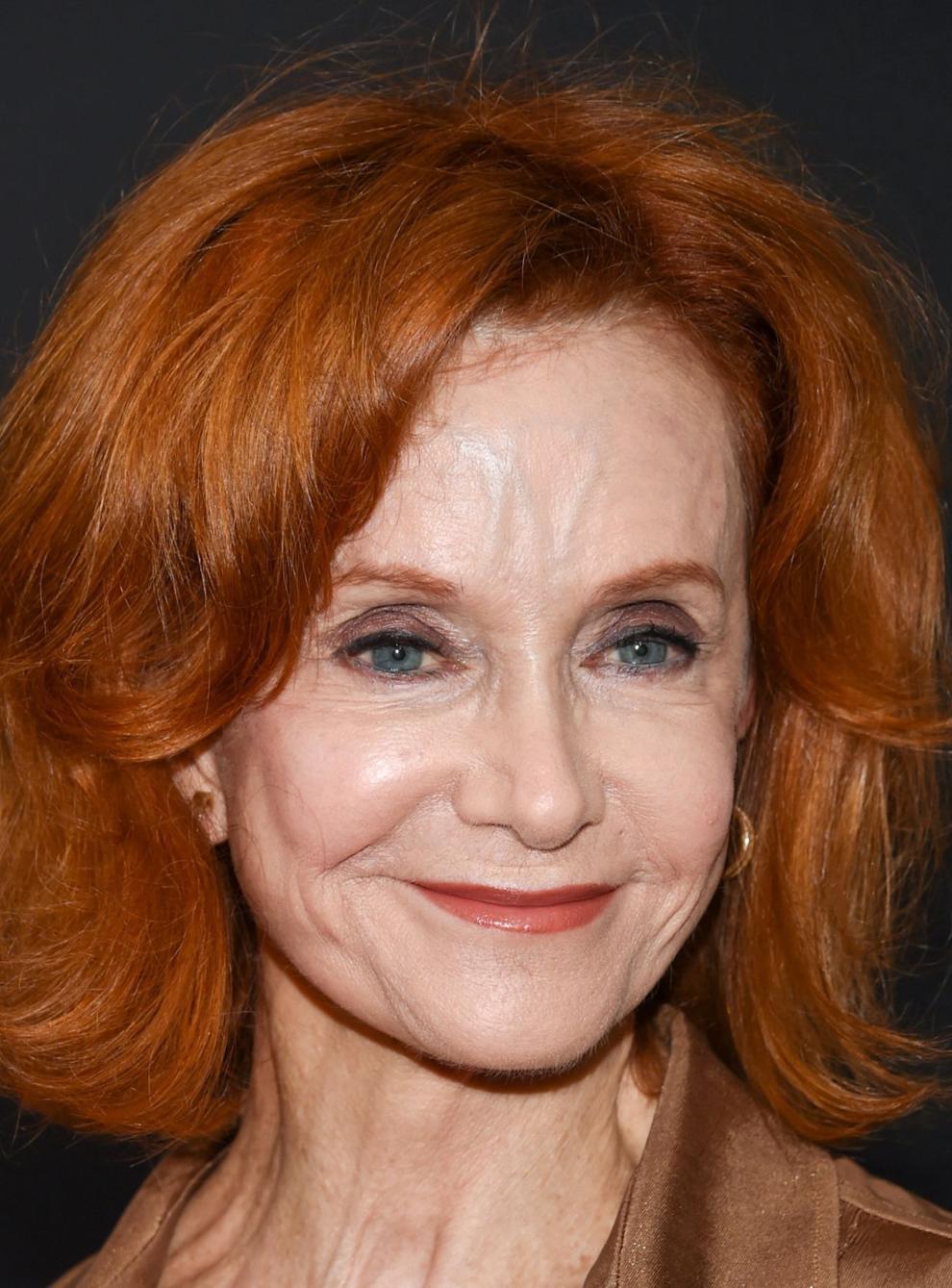 149. Swoosie Kurtz
1944-
Actress
The Omaha-born daughter of an Air Force colonel is a two-time Tony and Emmy Award winner who appears regularly on TV, including a recent six-season run on the CBS hit sitcom "Mike & Molly." 
150. Charles Starkweather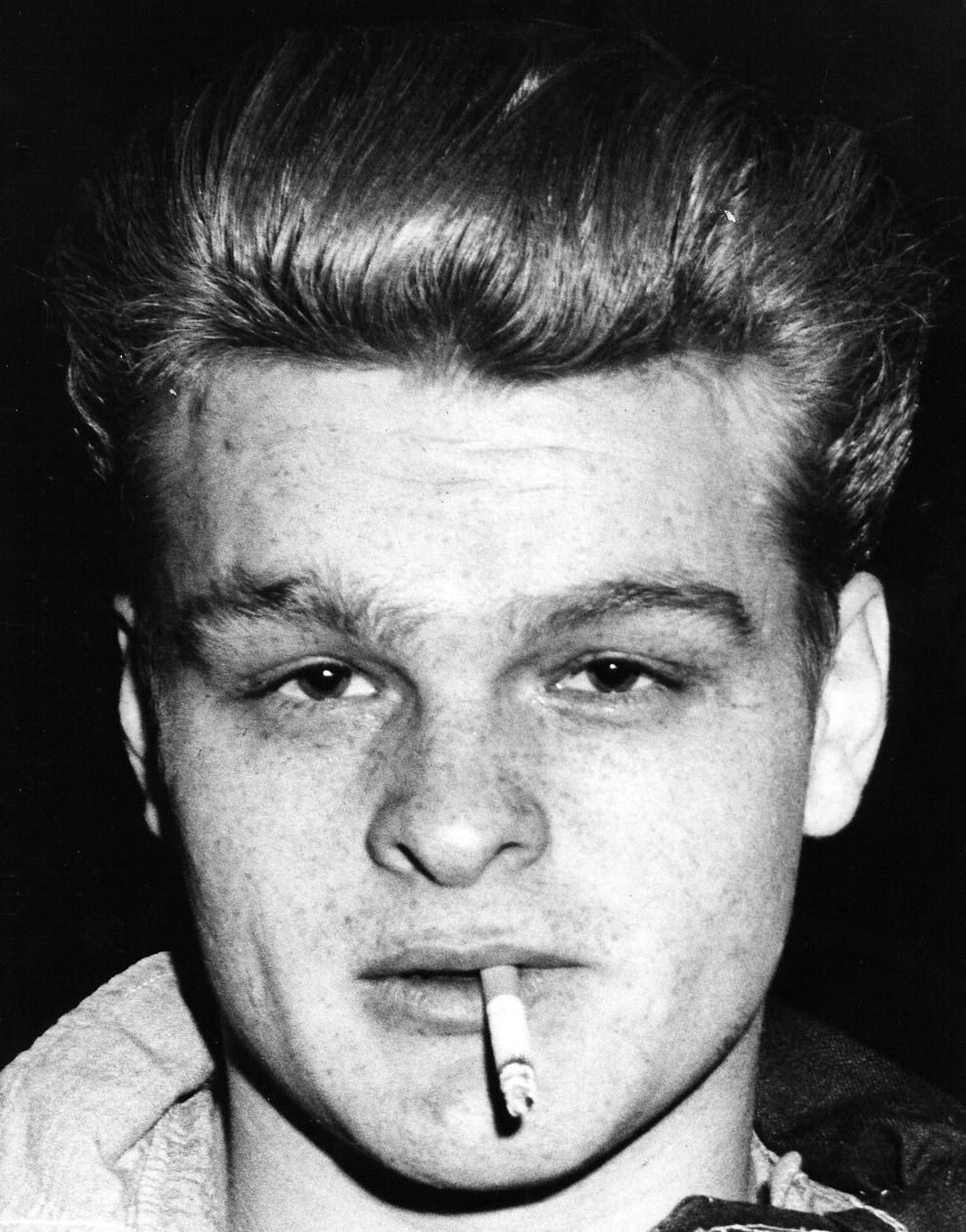 150. Charles Starkweather
1938-1959
Spree killer
The most infamous Nebraskan, Lincoln garbage man Starkweather killed 11 people in Southeast Nebraska and Wyoming during a two-month murder spree in 1957 and 1958. He has been the subject of movies, books and Bruce Springsteen's "Nebraska."
JOURNAL STAR ARCHIVES
Reach the writer at 402-473-7244 or [email protected] On Twitter @KentWolgamott  
Receive the latest in local entertainment news in your inbox weekly!
Source: journalstar.com