In 2005, musical director turned biographer Bob Spitz created 1,000 pages to create the definitive biography of The Beatles, the quartet that shook music and culture and reshaped the 1960s. Now, Spitz has put his superior skills as a music industry researcher, storyteller, and analyst to work to create another definitive, doorstop-sized musical biography. This one is dedicated to the British quartet who, like The Beatles before them, ruled supreme in their decade, the mighty Led Zeppelin of the 1970s. This was a group that not only revolutionized the way rock music was recorded and performed . They also rewrote the rules for how stars could wield their fame to new levels of offstage, drugged and sexual excess, a brand of heavy metal debauchery that would never fly in today's "me too" era.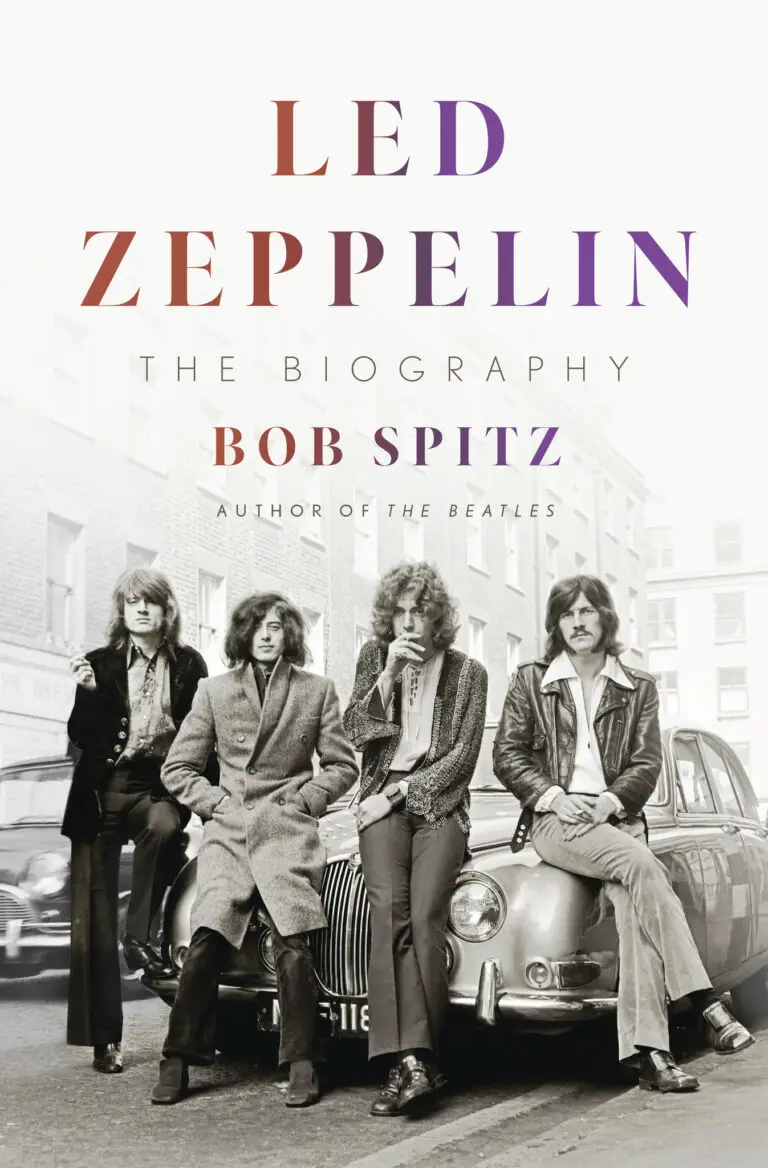 Like his best-selling biographies of The Beatles, Bruce Springsteen, and Bob Dylan, Led Zeppelin: The Biography (Penguin Press) unearths mountains of new facts and stories that were lost in the multitude of books that preceded it. Spitz also corrects many erroneous facts and legends about the secretive and somewhat paranoid Zep, which have been propagated for decades by lazy rock journalists and, in many cases, by the band themselves.
Spitz conducted 150 interviews with fellow Zep music creators, record executives, concert promoters, old friends and groupies to put together this nearly 700-page epic. They share eyewitness accounts of the band's legendary exploits, from who really stole the money in the infamous Drake Hotel robbery to the step-by-step creation of their masterful albums and songs, more than a few initially "stolen," uncredited. and cash compensation: from the American blues artists they claimed to idolize.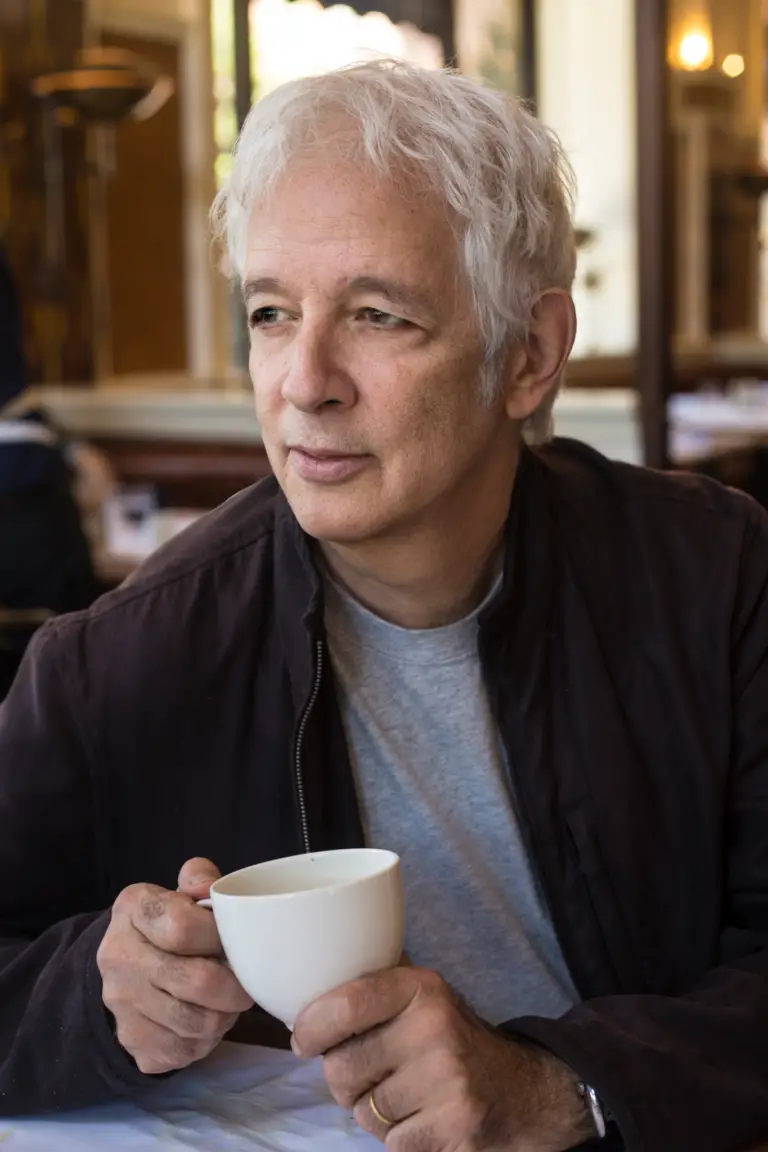 author robert spitz
Any book on Zeppelin must begin with Jimmy Page, the band's founder, guitar god, innovative producer, and magician, literally and figuratively.
With Page, Spitz goes back to the beginning. He begins by sharing how Pagey began his guitar journey by devouring a copy of Bert Weedon's instructional book Play in a Day, his appearance as a 13-year-old boy playing skiffle on a BBC-TV children's show, and his teenage apprenticeship in a multitude of early bands, one under the stage name "Nelson Storm". Spitz also clears up some of the facts about Page's illustrious pre-Zeppelin career as a session guitarist. This is a guy who's appeared on such big hits as Petula Clarke's "Downtown," Marianne Faithfull's "As Tears Go By," Tom Jones's "It's Not Usual," the James Bond movie theme song Goldfinger, and his rhythm guitar ( not solo). as it is sometimes said) on The Kinks' "You Really Got Me" and The Who's "I Can't Explain". Something he had never heard before was about him dabbling in something he called "rockets": playing lead guitar behind poet Royston Ellis' Beat verse. Reference is also made to his early experience producing four definitive tracks with British blues god John Mayall and Eric Clapton. Also of note is his discovery, at age 11, of the pagan mystic Aleister Crowley and his book Magick in Theory and Practice, something that would figure heavily into Zeppelin's music and Page's hedonistic lifestyle.
The path to Zeppelin was laid when Page grew tired of studio work and joined The Yardbirds, first playing bass behind childhood friend Jeff Beck's lead guitar. Page eventually joined Beck as dual leads for a short and sensational time, until Beck left and Page essentially assumed musical leadership of a band that was on its last legs. At this point, future Zep manager Peter Grant enters the scene. Spitz paints a detailed portrait of the 300-plus-pound Grant's path to Zep's mega-manager. This includes his stints as a professional wrestler known as "His Royal Highness Count Bruno Alessio of Milan", as a debt enforcer for notorious Soho gangs, and finally his early management experiences with an unsuccessful gang called The Flintstones and The New Vaudeville Band. a 1920s parody act who scored a world first hit with "Winchester Cathedral".
It is with Grant's invaluable encouragement and strength that Page makes his move to create the unique blues and folk-driven band he had long envisioned, with veteran multi-instrumentalist and studio arranger John Paul Jones and two newcomers from the North to fame, in singer Robert Plant and drummer John "Bonzo" Bonham. Spitz's goldsmithing literally puts you in the room as the four of them get together for the first time on a sweltering August day in 1968 to play. Create a moment of such brilliance and power that everyone bursts out laughing after the first number.
Spitz traces the band's halcyon days, from their contractually obligated debut on a Scandinavian tour as "The New Yardbirds" to their breakup following the death of drummer John Bonham in September 1980. The book will delight musicians who will listen to the stories of the writers of classics like "Stairway to Heaven" and "Kashmir," how they used the studio to conjure up magical sounds like the thunderous drums on "Moby Dick," and the weakness of all their controversial "appropriation" of riffs and words from musicians from blues like Willie. Dixon and Howlin' Wolf on songs like "Whole Lotta Love" and "The Lemon Song."
What is sometimes lost in the mists of time is his great unpopularity and the subsequent war with the press, especially with the critics of Rolling Stone magazine. Right out of the box, his debut album was criticized as a pale imitation of Jeff Beck's Truth, and the reviews grew with each platinum album and sold-out tour. After several years of turning down all interview requests, the band enlisted a heavyweight public relations agency to tackle the matter with limited success. A Hollywood press event meant to attract a bevy of celebrities only attracted Lloyd Bridges, father of actor Jeff, perhaps best known for his stint as a scuba-diving detective in the late-1950s television series , Sea Hunt. In another star-studded moment, the gang engages in a food fight with none other than TV's Kojack, actor Telly Savalas! The A-list was on tour with the Rolling Stones, whose press coverage angered the perhaps even more successful Zeppelin.
Any book on Led Zeppelin would be sinfully incomplete without a deep dive into its depravity along the way. Here, the whip-and-chain-loving Marquis de Sade/Page and booze-soaked Bonzo are the stars.
The author clears up a few points about Page's infamous relationship with "baby groupie" Lori Mattix, who was his lady in Los Angeles for a few years between his romantic escapades in America with Pamela Des Barres and Bebe Buell. Mattix became Page's main draw for her US tours at age 15, but not before losing her virginity to David Bowie at 12, according to the book. Bonzo's exploits are even more gruesome and Spitz recounts a cornucopia of golden hits of depravity. These include the famous episode of Mudshark while on tour with Vanilla Fudge immortalized in a Frank Zappa song, his attempt to persuade a Great Dane to have sex with a groupie at the Chateau Marmont, his making a #2 in the purse of Page's Japanese girlfriend and monumental drinking and cocaine use that often goaded him into sudden acts of violence. The latter was an addiction shared by the entire band and their manager. In a morbidly humorous episode, Grant is so stoned that he mistakes the TV remote for a sandwich and breaks a tooth. In another, fountain pen ink seeps into his stash, but they sniff it anyway and get blue nostrils that they wear proudly for a few days. For his 1977 tour, the wheels are coming off the bus with Page's serious heroin addiction. This especially infuriates Plant, as Page sometimes messes up his famous two-neck guitar, playing one neck and pinching the other.
There are more details about his battles with the descendants of the inventor of airships, Count Ferdinand von Zeppelin, who at first would not allow any "babbling monkey" to make money bearing his family name or using his image on the cover of his first two books. albums. Speaking of the cover, there are some amusing tidbits about his various creations and controversies, including how naked children were sprayed with gold car paint for the House of the Holy cover. His successes and failures with his record label, Swan Song, are also explored. It's Zeppelin we have to thank for Bad Company's litany of hard rock classic rock classics. But Spitz is the first author I've heard divulge his losing the opportunity to sign both Queen and Heart.
But the heart of Spitz's book is an exploration of both the making of music and Led Zeppelin as the touring giant, the one that took rock from small clubs to stadiums. With 300 million albums sold, with their creativity with studio sound and song form, with their hundreds of performances on more than 30 world tours, and their colorful excesses, Led Zeppelin is a band that deserves such a lengthy tome. As usual, the mighty Spitz has truly written, and perhaps closed the book forever, on the heaviest rock band of their day.
Source: nysmusic.com